Until a few years ago, just a few foreign companies such as Nestle, PepsiCo's Frito-Lay and General Mills' Pillsbury had food products available in India. In 2016, food from countries all over the world greets the eyes of the hungry Indian customer, beckoning them with simplicity and convenience. Canned peaches, bagged chips, noodles, even Washington applies and California almonds, -- if it's craved it's supplied, and demand has never been higher.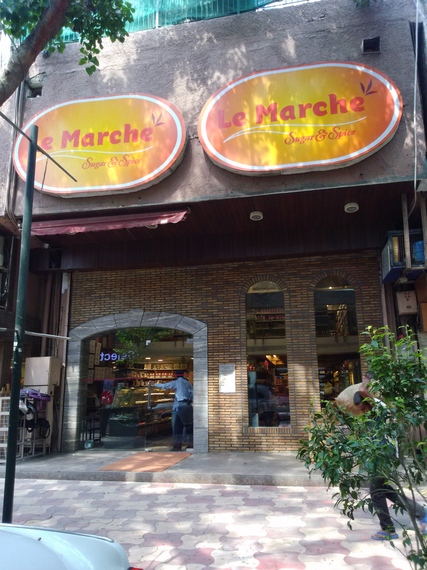 The Wall Street Journal, Forbes, and The Economic Times have all confirmed what hasn't been predicted to happen for several years yet-- India has overtaken China as the world's fastest growing big economy. With this growth, there has been a surge in the Indian packaged food industry.
According to a report in 2015 by trade body Assocham, India's packaged food industry, at the time valued at $32 billion, is projected to grow by 56 percent to $50 billion by 2017. The report estimates the spending on packaged food by Indian households has increased annually by 32.5 percent between 2010 and 2015 and is expected to touch 35 percent per year until 2020.
The acceptance of packaged, convenient, and ready-to-eat food products is increasing, especially among younger consumers and the urban middle class. The driver of the market is centered on an increasing urbanization of the country and the cultural shift toward solitary living in more populated and urban areas. The growth is seen in a rising demand for ready-to-eat foods such as noodles or potatoes, snacks like chips or dried fruit, and beverages ranging from juices to carbonated colas.
The breakup of many traditional Indian joint families (where many married adult siblings lived in the same home and shared a common kitchen) as well as an increasing number of women in the workforce has reduced daily fresh cooked meals from many a menu. 76 percent of nuclear families feel that they have less time to spend in the kitchen while nearly 79 percent of unmarried people prefer the convenience of packaged food.
A Change in Consumer Tastes and Preferences
A counter trend is a growing consciousness about health and eating habits among some educated Indian consumers; with increasing incidence of non-healthy packaged food products, these Indian consumers have become increasingly health conscious overall. This has led major manufacturers to focus on health and wellness products.
Additionally, the drivers that have led to the transition toward a more packaged food-heavy diet have also led to the development of more expensive tastes. Imports of gourmet oils, cheeses, and premium pastas have gained popularity among Indian consumers and can be found in the numerous specialty food stores popping up around the country.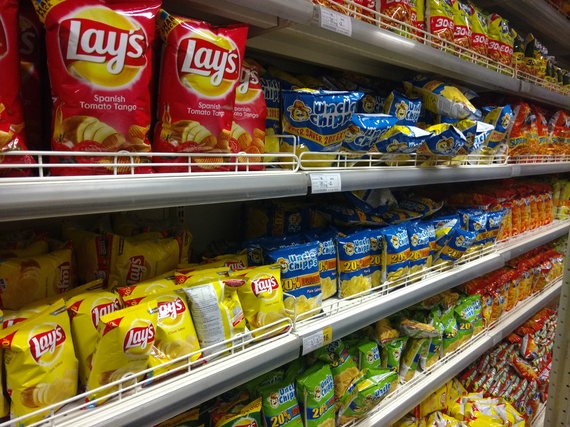 Italian, Chinese, Thai, and Mexican foods are the fastest growing new niche cuisines in India as consumers are diversifying their consumption patterns. This diversification has allowed for an array of flavors and cuisines to saturate the market and has created fertile ground for new foreign producers.
Domestic vs. Multinational Producers
In a recent report from Euromonitor, research analyst Manjunath Reddy stated, "Domestic manufacturers dominated packaged food in 2015, whereas international players still have to understand the dynamics of the Indian consumer mindset." The previous trend of Indians choosing foreign packaged foods over domestic has now reversed with preference being shown for Indian brands like Amul, Mother Dairy, Britannia, and Parle. Many company insiders such as Mother Dairy's Vegetable and Fruit managing director, S. Nagarajan, attribute this change to domestic companies' willingness to better cater to the Indian people. Domestic brands like Amul and Britannia typically sell products that are priced lower than similar multinational products. They also sell the same products in a range of sizes, giving consumers more options when it comes to buying them, thereby increasing sales and their company's product portfolios. Nagarajan claims in Business Insider that it is domestic brands' "responsiveness to changing consumer mindsets and focus on local tastes and flavors [that] is what is helping drive top lines," keeping them competitive with foreign players.
Opportunities for American food exporters are numerous and expansive. When simply considering U.S. exports of consumer ready food products, good potential lies with pears, apples, chocolate, grapes, almonds, pistachios, as well as whiskies and other alcoholic beverages. Additional products with strong recent growth include snack foods, frozen processed potatoes, sugar and chocolate confections, fruit juices, and sauces.
For American manufacturers and food processors who wish to diversify their sales and expand their markets, India offers substantial and sustained opportunity for building brands and profitability. Perseverance, an understanding of the challenges and nuances of business in India, and a trusted local partner or advisor are usually necessary for success in the Indian market.
The country stands ready for those who are willing to invest.
Note: A longer white paper on India's food market is available at no-charge to Huffington Post readers. Click here and mention India Food White Paper in the note field.
Calling all HuffPost superfans!
Sign up for membership to become a founding member and help shape HuffPost's next chapter