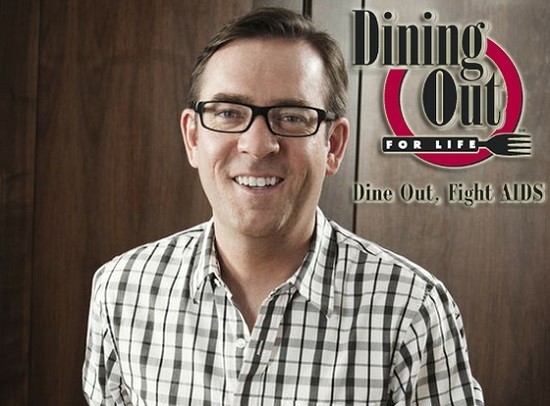 Ted Allen, Host of the Food Network's Chopped
On the latest episode of my radio show, SnowbizNow, Ted Allen, host of the extremely popular Chopped show on the Food Network, talks about this year's Dining Out For Life® taking place this Thursday, April 24th, in over 60 cities throughout the US and Canada. Here's the interview in its entirety:
Dining Out For Life® is an annual fundraising event involving the generous participation of volunteers, corporate sponsors and restaurants. In exchange for their financial support, restaurants are listed in a city wide marketing campaign in an effort to increase customer traffic.

In 1991, Dining Out For Life was created by an ActionAIDS volunteer in Philadelphia. Dining Out For Life is now produced in 60 cities throughout the United States and Canada.

More than 3,000 restaurants donate a portion of their proceeds from this one special day of dining to the licensed AIDS service agency in their city. More than $4 million dollars a year is raised to support the missions of 60 outstanding HIV/AIDS service organizations throughout North America. With the exception of the annual licensing fee of $1,150, all money raised in these cities stays locally.

The Dining Out For Life International Association is a 501(c)(4) nonprofit organization.