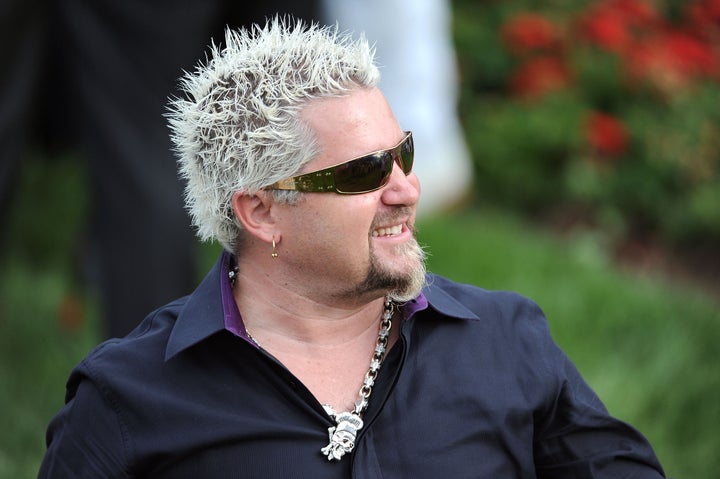 A protracted legal battle for control of Diners, Drive-Ins and Dives ended relatively amicably this week, ensuring that the popular Guy Fieri vehicle would air for another season. The fight began when the show's producer, David Page, sued the Food Network, which airs the show, for breach of contract. His suit alleged that that the Network refused to give him access to Fieri, effectively barring him from being able to produce the show.
TFN says that Page would send e-mails to staff members calling them, "a vile uninformed piece of sh--," "you are one f**cked up dumba** loser," ""I hope you die so I can dance on your f**ing grave," and "lets assume im a genius from now on. . . lets all assume i know what the f*** im doing. . . this is no longer a democracy."
UPDATE: David Page just will not go softly into the good night of mutually amicable settlement. Now that he seems to have buried that hatchet with the Food Network, he's moved on to another target: Guy Fieri himself. Page tells the New York Post that Fieri shut him out after the first few seasons of the show, and it was at Fieri's request that the Food Network fired him. It definitely sounds like Page has been dealt a rough hand over the past couple years as the producer of DDD -- but at some point, you just have to drive on and dive into another project.
Related