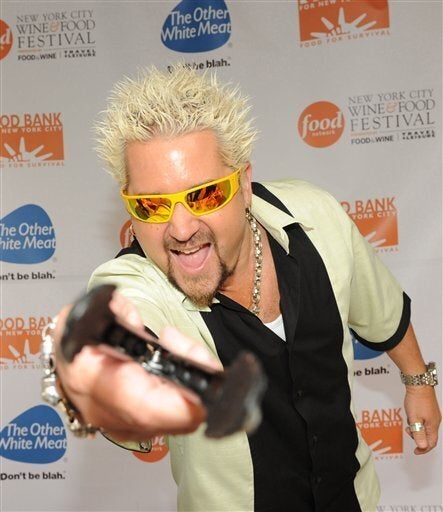 In the fourth quarter, Food Network, which helped launch the careers of celebrity chefs Sandra Lee and Rachael Ray, posted a 10.3 percent drop among viewers ages 25 to 54, considered a key category for advertisers.

What's more, the network's quarterly declines worsened throughout the year, falling 3.3 percent in the second quarter and 4.5 percent in the third quarter, according to Nielsen figures
Even worse for the Food Network, their primetime ratings for women 18 to 49 and 25 to 54 -- their key demographic -- fell 9% last month, mainly on their cherished lineup of Diners, Drive-ins and Dives, Chopped, The Best Thing I Ever Ate and Unwrapped.
While the Post points out that several other networks run a great deal of popular food programming, including Bravo's wildly successful Top Chef series and TLC's Cake Boss, Eater notes that they neglect to mention Scripps' popular food lineup at the Travel Channel with Bourdain's No Reservations, Andrew Zimmern's Bizzarre Foods, and Adam Richman's Man v. Food. Throw in their fantastic new hunter/gatherer show The Wild Within, featuring outdoorsman/hunter Steven Rinella, and it's not a stretch to argue that (even with Richman) they -- not the Food Network -- might have the best food programming on cable.