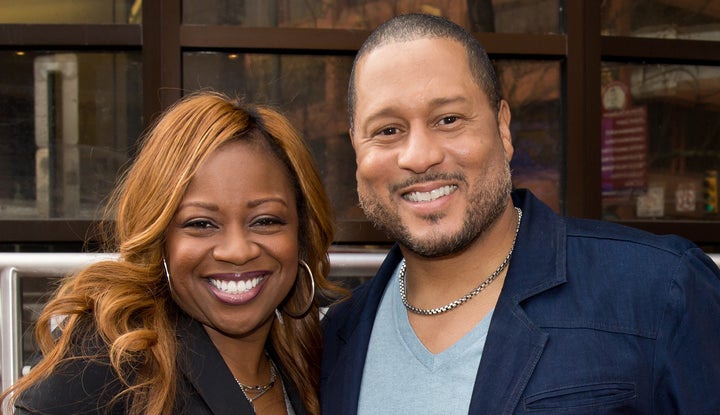 The separation seemed to coincide with her dramatic weight loss but in a new interview with The Indianapolis Star, the "Down Home With the Neelys" star said she started exercising and eating healthier long before the divorce.
"I actually started this journey at 45," she told the paper. "I said I was not going to take my weight into 50. My 50th birthday was June 10. I had already been in this lifestyle, but what really triggered it for me was that I just wanted to feel better, have more energy, and, actually, when I started going through all of these emotional endurances, working out was so good to sort of redirect that energy. "
(Story continues after the photo.)
Gina said her workout routine -- which includes everything from CrossFit and running, to hip hop and pole dancing -- was a welcome respite from the couple's separation.
"Working out really became the saving grace for me if you will, getting me through all of that," she said. "It kept me positive, it kept me moving,"
"As parents of two beautiful adult daughters that we love dearly, we will continue to be involved in each other's lives as parents and friends," the statement read.