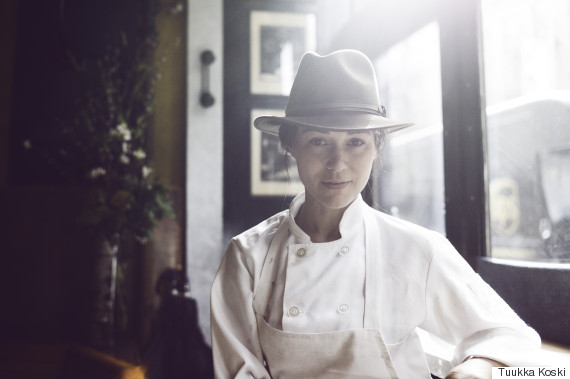 Admit it: You take the occasional food photo on your phone. You might even do it a lot. If you're not guilty of this all too common practice, you must know someone who is. At some point, you've probably patiently awaited permission to dig into your entree while someone's iPhone hovers over your plate. And, cringing as you witness the unappetizing photo going up on Instagram, you've probably wondered how much more space these kinds of humble brags can take up on the Internet.
To make everyone's life a little happier, we reached out to an expert in the ways of mobile food photos. While she's not a professional photographer, she's an expert in food -- a chef at one of New York City's hottest restaurants and a former food stylist -- and she has mastered the art of taking food photos with her phone. If you're looking to improve your skills or want to subtly give a hint to a friend in need, tune in to what Camille Becerra has to say.
Becerra is the executive chef at Navy, a restaurant and raw bar in Soho. She's a former "Top Chef" contestant, writes a column for Food52 called "Beyond The Basics," and will appear on a panel called "Food And Visual Culture" at Brooklyn's Food Book Fair, which takes place from April 10-12.
Becerra's Instagram account speaks for itself. Her photos are lovely, and yours (or your friend's) can be too if you follow some of her advice.
First and foremost, good lighting is essential, and natural lighting is best. Becerra says she tries to take photos during the day and when she goes to a restaurant, tries to get a seat near the window.
In that same vein, the flash is almost never a good idea. "Flash doesn't really agree with food," Becerra says. Depend on natural light at all costs.
Becerra also thinks a lot about composition. Negative space helps draw a viewer's attention to the food. "It's a good exercise in restraint," Becerra says.
While restraint is a good thing, you shouldn't be afraid of mess, either. Imperfection can be moving and there's "something very beautiful about a messy work surface," Becerra stresses.
Capturing a work surface is a beautiful way to highlight the process and the story behind the food. And that's where the power of a good food photo really lies: the story.
Becerra thinks that images of food culture -- the people, the work and the customs that produce food -- is as beautiful as the final product. That respect for the whole process shines through in her work as she takes snapshots of carrot peels; a butcher, surrounded by hanging meat, behind his counter; and just-plucked, raw chicken. She considers these types of images beautiful and personal windows into the process that inform others about good purveyors and sources. Becerra likes learning from others in this way, which points to the promising potential of food photos.
Not only are food photos informative, but the very act of taking them is also an opportunity for growth. When Becerra first starting taking food photos, she committed to posting three photos a day on Instagram. The discipline and act of sharing on a regular basis helped her become more skilled and more critical. "You see things differently when you put them out in the world," she says. Her practice only fostered her already close relationship with food, and, of course, gave the rest of us a trove of beautiful photos to enjoy.
Becerra doesn't only take gorgeous food photos. She embodies the notion that food photography doesn't have to be a medium used primarily for gloating. Perhaps more people can photograph their food to foster community, and spread the word about positive players, practices and places in the food movement.
Related
Before You Go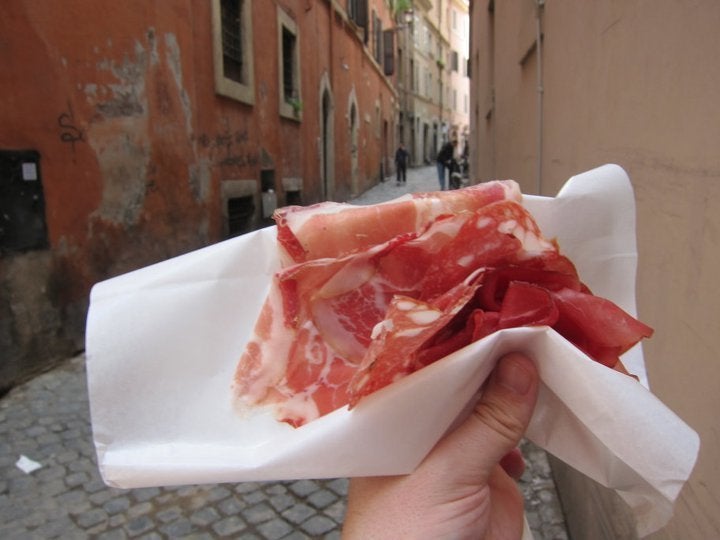 25 Amazing Examples Of Food Travel Photography