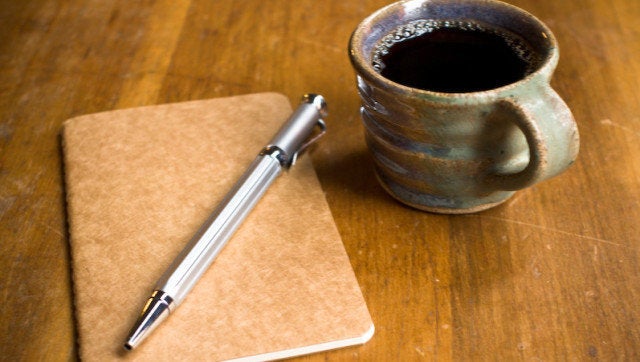 This, of course, is a sadly reductionist take on food. Yes, eating can be mere gluttony at times -- we've all made late-night Oreo runs or thoroughly enjoyed McDonald's breakfast hash browns. In fact, writers like Daniel Orozco paint poetic pictures of these sort of indulgences -- the thrill and shame of junk food.
Food poetry can be incredibly nuanced, eliciting feelings of pleasure and nostalgia in the same way eating does. It can also be straightforward or playful -- just like food itself. Shell Silverstein's "Italian Food" starts off with, "Oh, how I love Italian food/ I eat it all the time/ Not just 'cause how good it tastes/ But 'cause how good it rhymes," and continues in rhyming couplets ("Shrimp francese, Bolognese") for the remainder of the poem. Reading it aloud, it sounds like Italian food: fun, and almost boisterous.
Other food poems -- arguably the best ones -- have layers of complexity that are slowly revealed, like eating a perfectly assembled sandwich or masterfully mixed drink. Henrick Ibsen's "Tea — A Comparison From Love's Comedy" begins with a pleasant garden gathering but quickly delves into the scenery and politics of Eastern nations, from which the tea was imported.
One of the things I think [poets] enjoy about a great meal is that it goes away... that you make a terrific meal for friends and family, and if you succeed, it's gone. And there's this pleasure in that because it's exactly the opposite of writing a poem or writing anything. You are struggling and struggling, and finishing means it's permanent, or at least feels that way.
Food poems, like love poems, also have the potential to be rich and wholly representative of human experiences. This is best exemplified in P.G. Wodehouse's "The Gourtmet's Love-Song," which combines the not so different ventures of eating and loving. He writes, "...since that painful scene/ That left me broken-hearted/ My appetite, erstwhile so keen/ Has utterly departed."
Do you have a favorite poem or story about food? Let us know in the comments!
Popular in the Community