WASHINGTON -- In new legislation to be unveiled soon, Republicans will seek twice the savings from the Supplemental Nutrition Assistance Program as they did in a previous measure, but in one small way the new bill will be kinder and gentler than the old one.
The legislation that failed in the House last June would have allowed states to require food stamp recipients younger than 60 to either work at least 20 hours a week or spend that amount of time engaged in state-approved "work activities." States would get to keep half the savings from reduced SNAP enrollment, which Democrats said meant the proposal paid states for kicking people off food stamps.
The measure included a few exceptions, including for parents of children younger than 12 months, parents receiving federal disability benefits, and others such as victims of domestic violence. But the bill did not explicitly exempt a childless person receiving federal disability benefits.
Under the new legislation, which Republicans will bring to the House floor sometime after their August recess, people who qualify for federal disability benefits will be explicitly exempted whether or not they have children, according to a GOP leadership aide.
Robert Greenstein, founder of the liberal Center on Budget and Policy Priorities, called the previous proposal one of the harshest in the history of the program. "Even veterans receiving disability compensation because of a severe combat injury could lose their exemption and be terminated from SNAP if they couldn't find a job," Greenstein wrote in a June blog post.
But the new bill will also come with deeper cuts that Greenstein has called "stunningly harsh." Republicans have said it will probably reduce food stamp spending by $40 billion, or roughly 5 percent, over the next 10 years. The measure will include reforms that the House voted on in June, such as requiring more SNAP recipients to meet income and asset tests to qualify for benefits.
Republican aides have also touted a new measure that would forbid states from waiving existing work requirements for able-bodied adults without dependents, something more than 45 states currently do. Nearly 4 million able-bodied adults would have to find jobs or participate in work activities such as training, public service or volunteering, according to a report published Wednesday by the Center on Budget and Policy Priorities.
Republicans have pointed out that the percentage of able-bodied SNAP recipients without jobs has increased to 9.7 percent in 2010 from 6.6 percent in 2007. However, the overall percentage of SNAP households with earned income has risen to 30 percent in 2010 from 20 percent in 1991, according to a January report from the think tank.
In 2011, 19 percent of SNAP recipients lived in households with a disabled person. Barbara Augsbury of Alcoa, Tenn., is one. She lives by herself with three cats and said it's no fun being unable to work and having to rely on the government to buy food.
"They do everything they can to make you feel like you're the world's worst human being because you're not out there working," Augsbury said. "I would like to work if I was able. I don't like living on $730 a month in Social Security benefits and $150 in food stamps. I don't like not having a car any more."
Among other conditions, Augsbury, 54, said she suffers from iron-deficiency anemia that causes fatigue and fainting spells. She said her benefits afford a no-frills lifestyle.
"I don't have a car," she said. "I don't have cable. I don't go to movies."
Even if Congress takes no action on food stamps this year, recipients will see their monthly benefits drop slightly in November as the result of the expiration of a benefit increase from economic stimulus legislation passed in 2009.
Before You Go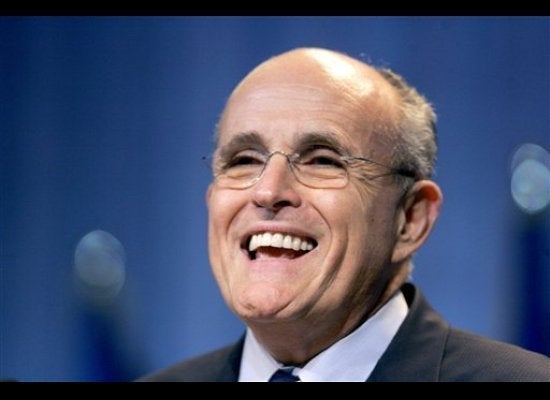 Out-Of-Touch Politicians
Popular in the Community