WASHINGTON -- A food stamp cut that took effect this month will negate cost-of-living adjustments to Social Security benefits for some retirees and disabled Americans.
The Social Security Administration announced in October that starting next year, all 57 million Social Security beneficiaries will get a 1.5 percent boost in their benefits to protect them from rising prices. For some households that receive both Social Security and food stamp benefits, the Social Security boost will be smaller than a food stamp cut that took effect last week.
Cheryl Kathman of Norwood, Ohio, for instance, gets almost $1,000 per month in Social Security benefits and had been receiving $228 in food stamps for herself and her son. The Social Security check will soon increase by about $15, but the food stamps have already gone down by $20.
"They wanna keep the poor poor," Kathman, 57, told HuffPost. "Twenty bucks a month might not seem like much, but that makes a big difference when you go to the store."
Nearly 17 percent of food stamp recipients lived in households that also had Social Security income in 2011, the most recent year for which data is available. Seventeen percent of today's enrollment in the Supplemental Nutrition Assistance Program would be nearly 8 million people.
HuffPost readers: Affected by the food stamp cut? Tell us about it -- email arthur@huffingtonpost.com. Please include your phone number if you're willing to be interviewed.
Paul Van de Water of the Center on Budget and Policy Priorities, a liberal Washington-based think tank, cautioned against thinking of Social Security's annual cost-of-living adjustment as an increase in benefits.
"The COLA isn't a real increase, it's just an increase to keep the benefit up to date with inflation," he said, "whereas the cut that's taking place in SNAP benefits is actually a cut in real terms."
The food stamp cut came about thanks to the expiration of a 13.6 percent benefits increase contained in the 2009 stimulus bill. The increase wasn't supposed to expire, but congressional Democrats used the allocated money to pay for other spending priorities in 2010. They said they'd replace the funds, but they broke their promise. (The cut is separate from Republican efforts to reduce the number of people who receive benefits.)
"It don't matter whose fault it is," Kathman said. "Just come up with a better solution than to take it from the poor people."
Kathman suffers from fibromyalgia and other health problems that she said forced her to give up her dog grooming business in the late 1990s. She said she didn't seek disability benefits at the time because her husband worked as a truck driver. When he got injured, they fell behind on their mortgage. They lost their home to foreclosure in 2003 -- and a scam artist ripped them off in the process. Kathman finally applied for disability benefits after her husband got sick and died in 2009.
She laughs when she talks. If she didn't laugh, she said, she'd cry.
"We used to be middle class but we're dirt poor now," she said. "If I could work, I would work. I had my own shop. I've never had to live on just this little bit of money. I sold all my jewelry, I sold everything just to survive."
Before You Go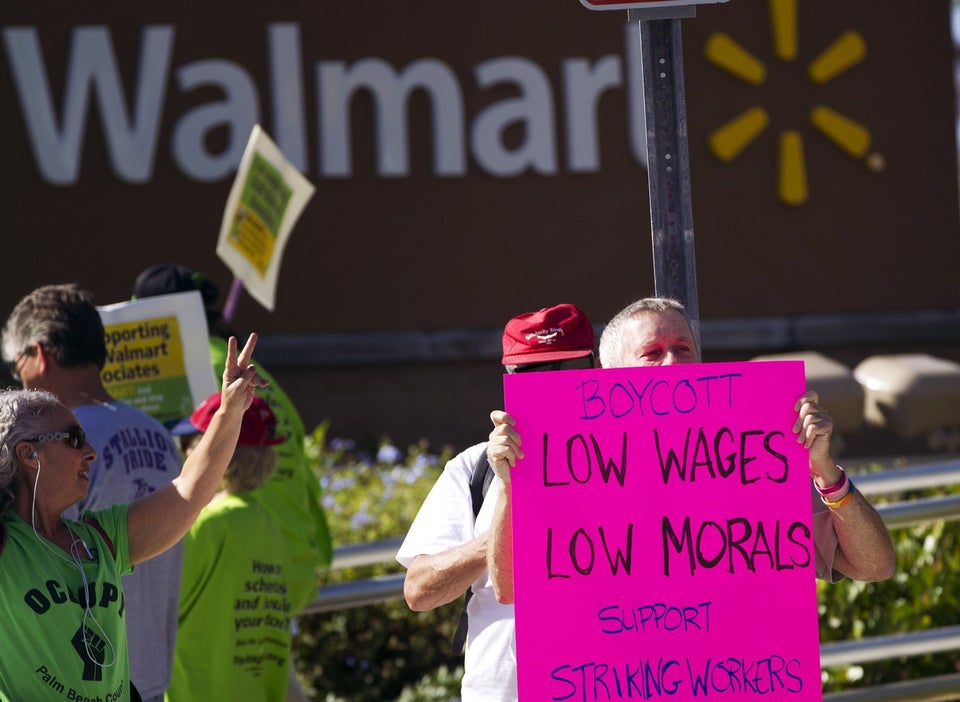 What Minimum Wage Haters Won't Say
Popular in the Community