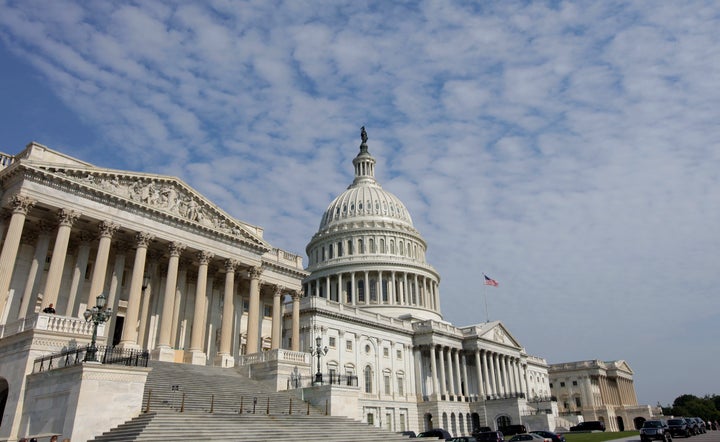 A U.S. congressional panel approved about $33 billion in cuts over 10 years from food assistance programs in a partisan vote t h at signaled Republican members' preference to trim social programs instead of farm programs or defense spending this year.
The cuts advanced by the House of Representatives Agriculture Committee on Wednesday are expected to die in the Democratic-controlled Senate.
But the vote done by voice, in which several Democrats uttered irritable 'nays', showed that Republicans will push domestic spending cuts over defense cuts or tax hikes as they try to replace automatic cuts that take effect in January.
The committee's proposal to tighten rules for qualifying for the Supplemental Nutritional Assistance Program (SNAP) and repeal a 2009 increase to the program instead of reducing subsidies for farmers also could show Republican priorities for a farm bill rewrite due this year.
"I would contend this entire process is a waste of time," Representative Collin Peterson, the committee's top Democrat, said in opening remarks.
"Taking a meat ax to nutrition programs that feed millions of hard-working families in an effort to avoid defense cuts is not a serious way to achieve deficit reduction," he said.
Budget writers want to craft a plan that avoids about $98 billion in across-the-board, automatic cuts triggered by the failure of the debt-reducing "supercommittee" last year.
The House-passed budget from Representative Paul Ryan directs six committees to find $261 billion in savings over 10 years. Republicans hope to show voters that they are serious about reducing the size of government and slashing the federal budget deficit ahead of the November elections.
The Ryan plan placed the biggest share of the cuts in the hands of the agriculture committee and required it to identify savings to be realized when it writes a new farm bill this fall.
Ryan suggested much of the savings could come from rolling back farm subsidies and crop insurance, programs that are popular in farm states.
The committee instead focused on food stamps, limiting so-called "categorical eligibility" to only households receiving cash assistance through other low-income programs, scrapping an inflation adjustment applied to funds for nutrition education and other changes.
Popular in the Community