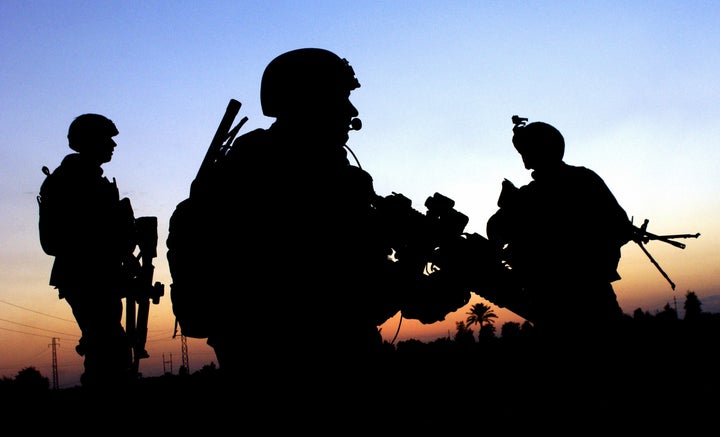 WASHINGTON -- Congress' push to cut food stamps could cause collateral damage in the military, hitting everyone from active-duty members to retirees, who together have used more than $100 million in federal food aid on military bases over the past year, a Huffington Post review of the data found.
Decrying the surge in food stamp costs since the start of the recession, politicians increasingly have been calling for a crackdown on the Supplemental Nutrition Assistance Program, or SNAP. The program has expanded from covering 26 million Americans in 2007 to more than 44 million in 2011.
Suggesting that growth is evidence of fraud and abuse, House Republicans passed a budget resolution for 2013 that would cut the program by $134 billion over 10 years. In its version of the farm bill, the House Agriculture Committee has proposed $33 billion in cuts.
The Senate Agriculture Committee's farm bill -- which is being debated on the Senate floor this week -- would cut $4.5 billion, likely making that figure the low end in negotiating SNAP belt-tightening when the House and Senate merge their different bills later in the year.
In making their case, supporters of cuts generally point to headline-grabbing cases of fraud such as lottery winners who continue to collect food stamps. Some proponents, including Sen. Jeff Sessions (R-Ala.), argue that maintaining such a high rate of aid to the hungry is not moral because it encourages dependency.
But one group who has not entered the debate so far is the growing number of Americans who have served the country in the armed forces and rely on food stamps.
The Department of Defense does not admit to many active-duty personnel using SNAP or the military's own version of the program, the Family Subsistence Supplemental Allowance. About 500 service members received the latter allowance in 2010. A military spokeswoman said officials were currently studying food stamp use by the troops. The most recent quality control survey by the Agriculture Department, also covering 2010, found about 1,000 military members receiving food stamps.
The Defense Department argues that if housing allowances are included in pay, most service members don't qualify for food aid. However, a benefits consulting company called BeneStream.com, which studied the issue in 2009, estimated then that 130,000 service members actually would be eligible for the help.
"We know from our sources in the military that they're seeing a hell of a lot more families in the low pay grades than they used to, and that's where they're seeing a lot of stress issues," said Ben Geyerhahn of BeneStream. "We know that for military families, the top two stressors are, No. 1, the death of a family member, but No. 2 is financial."
The base pay of most recent enlistees -- from corporals on down -- is at or below the $23,050 poverty rate for a family of four. The military, which counts housing allowances, tax advantages and bonuses in its own accounting of pay, estimates the average junior enlisted member earns about $43,000.
HuffPost looked at data provided by the Defense Commissary Agency -- which serves a wide range of military members, including retirees -- and concluded that commissary customers have redeemed $101 million worth of food stamps since June 2011. According to a recent Stars and Stripes analysis, that figure was $31 million in 2008.
In the broader population, Census data suggests that some 1.5 million households with a veteran were receiving SNAP benefits.
Lawmakers who want to block cuts to food aid point out that the lingering effects of the recession are expected to drive food stamp rolls higher through 2014. They argue that any further reductions will necessarily impact people who have served their country and are already in need.
"It is shocking enough to hear a senator question the morality of ensuring children facing a constant struggle against hunger have access to the food assistance they so desperately need to be healthy," said Sen. Kirsten Gillibrand (D-N.Y.), referring to Sessions, who singled her out last week over her effort to stop cuts. "It is even more shocking when you face the reality of how many brave men and women who have fought honorably for our country are depending on this program to get their next meal."
Gillibrand has offered an amendment to the farm bill, co-sponsored by Sen. Scott Brown (R-Mass.) and at least a dozen other senators, that would preserve the current spending on food stamps. The amendment could receive a vote Tuesday or Wednesday.
Michael McAuliff covers politics and Congress for The Huffington Post. Talk to him on Facebook.
Popular in the Community