WASHINGTON ― U.S. Agriculture Secretary Sonny Perdue faced heated questioning Wednesday over President Donald Trump's new proposal to slash food stamps.
Rep. Rosa DeLauro (D-Conn.) asked Perdue at a hearing why he'd said last week that he didn't favor cuts to the Supplemental Nutrition Assistance Program, which is overseen by Perdue's agency, given that the Trump budget cuts the program.
Contrary to the budget, Perdue simply said that SNAP would be fully funded in the next fiscal year and that any changes would be up to Congress.
"The legislative proposal going forward is obviously something you and all of your members in Congress will deal with and have your stamp on that," Perdue said. He also said he stood by his comment last week that SNAP isn't broken and doesn't need fixing.
It's true that presidential budgets are basically just suggestions, and that it will be up to Congress to set spending levels, but it's hard to reconcile Perdue's sunny outlook on SNAP with the Trump administration's push to cut the program by $193 billion over 10 years, or more than 25 percent of the program's projected cost in that time.
One possible explanation for Perdue's comment Wednesday is that he wants to pretend that Trump's budget simply does not exist. A USDA spokesperson said the policy changes recommended in the budget would be considered by Congress when it next reauthorizes SNAP next year ― as in, not right now.
"Last week I was encouraged, this week I'm confused," Rep. Jim McGovern (D-Mass.) told HuffPost after Perdue's testimony. "We have no way of predicting with certainty what's going to happen day to day."
More than 42 million Americans receive SNAP benefits, making it one of the biggest safety net programs in the U.S. Benefits average about $125 per month and can be used only for food products in grocery stores.
The biggest way the Trump budget cuts federal SNAP spending is by gradually requiring states to cover 25 percent of the cost of benefits, which are currently funded completely by the federal government. The budget would also let states reduce benefit levels, which they would probably want to do if the program starts draining their budgets. A quarter of the cost of food stamps in Texas, for instance, is roughly equivalent to what the state pays 64,000 public school teachers, according to the liberal Center on Budget and Policy Priorities.
Another way the Trump administration has proposed reducing nutrition spending would be to restrict benefits to able-bodied adults who don't have jobs or dependents, such as children or elderly parents. Federal law already limits benefits to able-bodied adults, allowing only three months of assistance. States are allowed to waive the limit in areas with high unemployment, but the Trump budget would raise the threshold so that fewer counties could qualify for the waiver.
Additionally, the Trump administration thinks retailers who accept SNAP benefits at their stores should be required to pay the USDA a modest fee for participating in the program.
"My hope is that this budget document is dead on arrival," DeLauro said.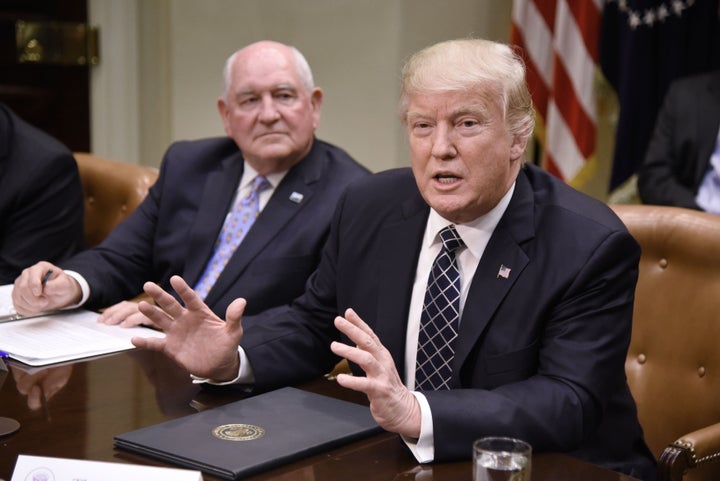 Other members of the appropriations committee's agriculture subcommittee did not share DeLauro's criticisms of the proposed SNAP cuts.
"I'm glad the administration is returning sanity to this program," Harris said Wednesday.
But anti-hunger advocates were quick to point out that both SNAP spending and caseloads have actually been trending downward in recent years, though spending on the program remains higher than pre-recession numbers.
That's because many low-income working families continue to struggle to put food on the table and still meet the program's requirements for support, according to Christine Melendez Ashley, deputy director of government relations at Bread for the World. She believes families like these, who are increasingly represented among overall SNAP participants, could be devastated by the proposed cuts to the program.
"Though the recession is over, many families are facing underemployment or might not be making as much money as they were before the recession," Melendez Ashley told HuffPost. "Taking food out of the mouths of vulnerable families, children and seniors is not the way to balance the budget."
The Trump administration is painting a different picture in how it's described the proposed changes.
In response to questions about the program during the White House's Tuesday press briefing, Office of Management and Budget director Mick Mulvaney described the cuts as "compassionate" to the taxpayers who are footing the program's bills.
Craig Gundersen, an agriculture professor at the University of Illinois who has been studying SNAP for 20 years, said it was misleading for Mulvaney to characterize SNAP participants and taxpayers as mutually exclusive groups given that the average length of time a SNAP participant is on the program is about 10 months.
"These people have paid taxes at various points in their lives and then when they are in need, they can go to SNAP and receive benefits from it," Gundersen told HuffPost.
The program, he added, is working as it was designed — to alleviate hunger, which remains a pressing concern for many Americans. A new report released this month by Feeding America, another anti-hunger organization, claimed that 42 million Americans remain "food insecure," meaning that their eating patterns are disrupted or their food intake is reduced. Research has found a link between SNAP participation and reduced food insecurity.
"Not all government programs are successful, but SNAP is one that is extraordinarily successful," Gundersen said. "I'm not sure why SNAP is being targeted."
Other USDA programs are also bearing the brunt of a nearly 21-percent blow to the department's overall budget outlined in the president's spending proposal. The budget blueprint also outlines significant cuts to crop insurance, rural development, agricultural research and international food aid programs, among other funding reductions.
The cuts have proven unpopular with even conservative-leaning ag groups, including the American Farm Bureau Federation, whose president Zippy Duvall said in a statement that the proposal "fails agriculture and rural America."
This story has been updated to include comment from McGovern.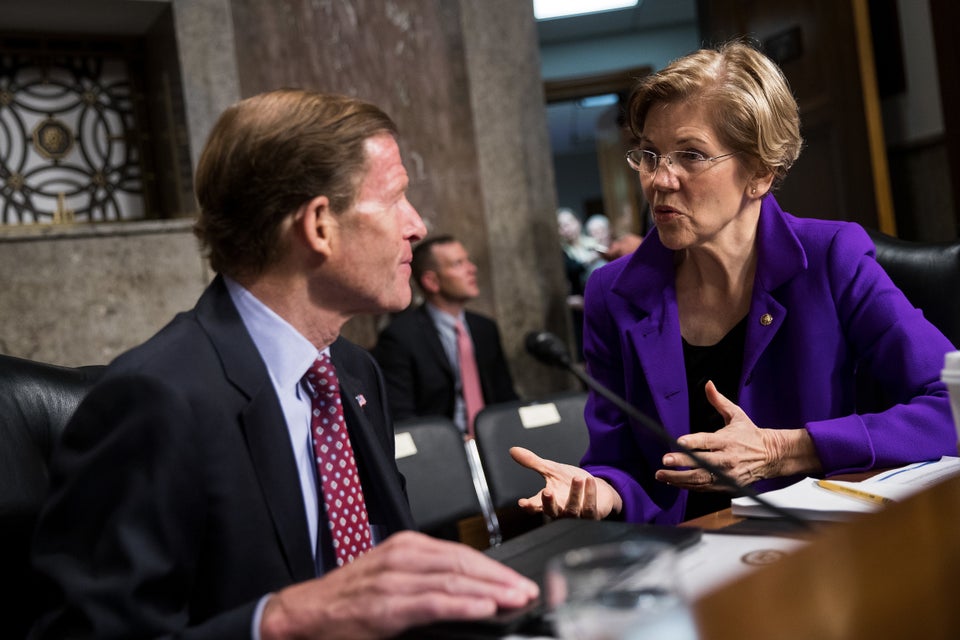 2017 Scenes From Congress & Capitol Hill
Popular in the Community