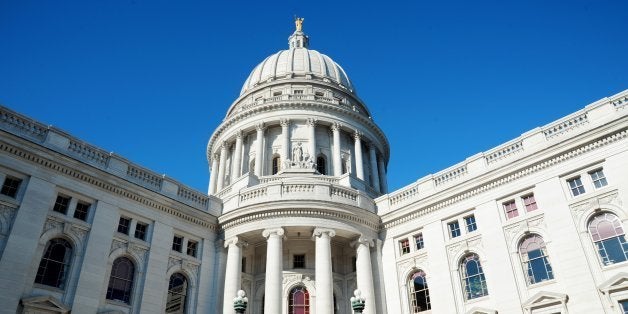 Judy Beals of Belleville, Wisconsin, was getting ready to pay for her groceries at the store earlier this year when she found out that her monthly food stamp benefits had been slashed from $120 to $16.
"I was never even notified," Beals, 65, said. Calling around to various state offices, she said she was told her benefits would not have gone down if she had been able to document her heating costs by providing the state with a utility bill.
In an effort to reduce spending on the Supplemental Nutrition Assistance Program, Congress last year passed a law changing the way states can factor in utility costs to determine food stamp eligibility. Most of the states affected by the provision took action to prevent benefits from being cut; Wisconsin did not.
The Hunger Task Force, a Milwaukee-based nonprofit that opposes the cuts, estimates that 255,000 Wisconsin families have seen benefit reductions.
"Seniors and people with disabilities have been disproportionately affected by this," said Sherrie Tussler, executive director of the Hunger Task Force. "I am extremely concerned about people whose income will never change, who are living on Social Security income or a small pension."
This week, Wisconsin state Reps. David Bowen (D) and Jonathan Brostoff (D) introduced legislation to undo the cuts, but their bill faces long odds in a legislature that has been preoccupied with restricting food stamp benefits, not expanding them. Gov. Scott Walker (R) campaigned for re-election partly on the idea that food stamp recipients ought to be tested for illegal drug use.
"It really is just punishing people that are poor," Bowen told HuffPost. "We're not talking about cash or money that's just given out to people. We're talking about people in poverty not having enough food to eat."
The cuts came about because Republicans in Congress wanted to stop states from boosting their residents' federal SNAP benefits by giving them token enrollment in the much smaller Low Income Home Energy Assistance Program. For food stamp applicants who also qualified for federal heating assistance, federal law allowed states to automatically subtract a significant amount from the calculation of the applicant's gross monthly income, thereby making the applicant eligible for a larger SNAP benefit at little cost to the state.
To take advantage of this "heat and eat" scheme, Wisconsin had been automatically signing up all SNAP applicants for $1 of heating assistance a year. When Congress said states couldn't increase food stamp benefits based on anything less than $20 in heating assistance, 11 of the 15 states affected boosted the amount of heating assistance they were giving out. Wisconsin went the other way, implementing the cuts on a rolling basis for new SNAP applicants and for existing enrollees when it came time to recertify that they were still poor enough to qualify.
The Congressional Budget Office estimated last year that the heat-and-eat cut would save $8 billion in federal spending over 10 years, roughly 1 percent of SNAP spending over that period. The CBO's economists projected the cut would affect 850,000 Americans.
Beals said she was unaware of ever having signed up for heating assistance. The notification letters sent out by the Wisconsin government simply announce that the state is increasing its estimate of a person's income because his or her utility expenses went down.
She gets by on $956 a month in Social Security payments, Beals said, so losing more than $100 in nutrition assistance has been a big hit to her budget, causing her to fall behind on other bills. She said she's disabled, suffering from fibromyalgia, diabetes and severe migraines. She's been receiving SNAP, which in Wisconsin is called FoodShare, for the past three years, she said. She lives in an apartment at her daughter's house, she said, and doesn't have her own utility bill.
"This isn't good for me. I'm eating once a day," Beals said. "I would love to be able to pay my bills, but I couldn't because the FoodShare thing made everything start to fall apart."
Have a tip or story idea to share with us? Email us at scoops@huffingtonpost.com. We'll keep your identity private unless you tell us otherwise.
Calling all HuffPost superfans!
Sign up for membership to become a founding member and help shape HuffPost's next chapter
BEFORE YOU GO
PHOTO GALLERY
America's 'Working Poor'