WASHINGTON -- Veterans have a reminder for the Senate as it takes up plans to cut food stamps by $4.1 billion this week: The aid has been -- and still is -- vital to people who served their country.
For Iraq veteran Don Martinez, 33, food stamps kept his children fed while he struggled with getting recognition for the traumatic brain injury and post-traumatic stress he suffered after close encounters with several rocket and mortar attacks and a humvee rollover.
"Coming off the second deployment back into civilian life, we just had to do what we had to do," said Martinez, an artillery captain, recalling how in 2006 the military did not recognize the severity of his disabilities. For several years, Martinez said, the military paid him only a fraction of what he needed to support his family while he sought treatment.
Martinez is one of nearly 600 veterans who have needed food stamps and who signed a letter being sent to the Senate Tuesday by the group VoteVets.org, urging leaders not to trim the program while there are veterans in need.
Maritinez told his story to The Huffington Post to explain how the aid is vital.
After years of trying, the captain said he eventually won his case and got full benefits. But in the meantime, his wife decided to swallow her pride and ask for help, getting aid from Medicaid and Temporary Assistance For Needy Families and the Supplemental Nutrition Assistance Program, which provides food assistance.
"Those benefits kept my kids fed," Martinez said. They also allowed him to pursue treatment, traveling to clinics around the country, knowing his family would not go hungry. While he dealt with his disability, he said, he also tried to get his education back on track. He got a master's degree, and he hopes he's recovered enough now to get a fresh job.
"It's crazy," he said of his time on welfare. "All I know is, I'm done. I need to get back to start another career and get back to working again. I really put my life on hold to straighten this mess out."
He said he has a good prospect in the federal government, although it's on hold, thanks to the federal budget sequestration. But he also doesn't want to see budget cuts cost other vets the chance to feed their families while they repair themselves after war.
"I'm real passionate about this, because how does it happen that I went from an artillery captain, two deployments in Iraq, to welfare?" Martinez said. "And now I'm going back up."
VoteVets.org chairman Jon Soltz wrote in the letter to Sen. Debbie Stabenow (D-Mich.) and Sen. Thad Cochran (R-Miss.), the chair and ranking member of the Agriculture Committee, that Congress owes nothing less to veterans than to support them in every way it can, including by keeping a robust TANF program. Some 1.5 million veterans live in households that got food stamps in 2011, Soltz noted.
"There are many on Capitol Hill who claim to support our troops and veterans," Soltz wrote. "Any senator who votes to literally take food out of the mouths of those who served our nation in uniform, and their families, should think long and hard about whether they can ever make that claim again."
A Huffington Post review last year found that more than $100 million worth of food stamps had been redeemed at military commissaries. where veterans often shop. The Defense Department did not immediately provide updated data.
It's not clear exactly how the $4.1 billion cut would filter down through the TANF system, or that it would have a large impact on the massive program at all. But the House is working on a similar farm bill with much deeper cuts that almost certainly would have a significant impact on benefits.
In the Senate at least, Sen. Kirsten Gillibrand (D-N.Y.) and more than a dozen other senators are offering an amendment to undo the cut. The amendment would pay for the cost by reducing the guaranteed profit that goes to a handful of crop insurance companies -- mostly based overseas -- from 14 percent to 12 percent.
UPDATE: 8:40 p.m. -- Gillibrand's amendment failed, 26 to 70.
Opponents argued that it merely tightened a loophole that allowed people to get extra food stamps through the so-called "heat and eat program." In it, if anyone can claim receiving even a dollar of aid to pay for heat, they can qualify for more food aid on the grounds that it offsets some utility costs. The opponents want that aid stopped for people whose utilities are included in their rent because the heating costs don't come directly out of their pockets. No renters who lose the heat-and-eat payment would lose any other aid.
They also argued that the farm bill does not set an onerous bar for heat and eat, requiring only that a recipient pay $10 toward heat to qualify. The Congressional Budget Office estimated last year that cutting heat and eat for renters would slash affected recipients' payments by about $90 a month.
"No, no, no, no," said Sen. Pat Roberts (R-Kan.), the top Republican on the Senate Agriculture Committee. "We're not cutting anybody's benefits." He especially objected to cutting the profits of crop insurers as a way to preserve the $4.1 billion in aid.
"There are few states -- mine one of them -- that has gone beyond and is misusing a well-intended program," said Sen. Debbie Stabenow (D-Mich.), chair of the Agriculture Committee. "I believe in fighting for the integrity of these programs so that we can continue to fight for increased help for people who really need it."
Gillibrand countered that governors in the states that allowed that "misuse" were merely doing their best to make sure people whose rents might be higher than in many other states could also get the extra benefit.
"This particular provision is for people in rental apartments who do not have a heating bill, but are having their heat included in their rent," she said. "These governors in heat-and-eat states have said we want to make sure our recipients of food stamps are eligible for this benefit because they need it. Children, seniors, veterans, active-duty service members deserve to have food on their table."
Michael McAuliff covers Congress and politics for The Huffington Post. Talk to him on Facebook.
Before You Go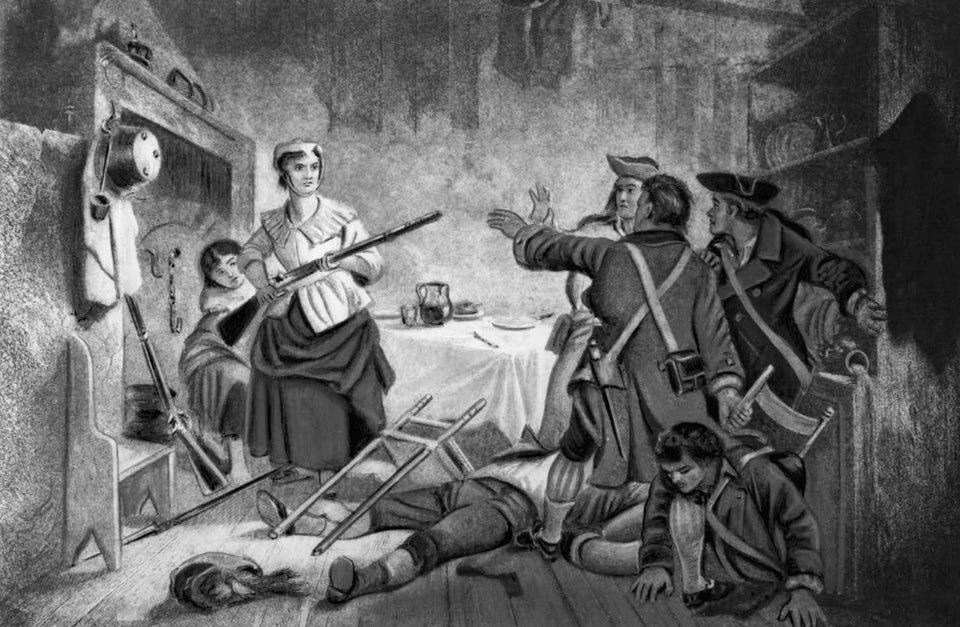 U.S. Service Women Through The Years
Popular in the Community