WASHINGTON -- House Agriculture Committee Republicans who vocally supported billions in cuts to federal food assistance are big-time recipients of government help in the form of farm subsidies.
Reps. Stephen Fincher (R-Tenn.) and Doug LaMalfa (R-Calif.) both cited the Bible last week to argue that while individual Christians have a responsibility to feed the poor, the federal government does not.
"We're all here on this committee making decisions about other people's money," Fincher said.
LaMalfa said that while it's nice for politicians to boast about how they've helped their constituents, "That's all someone else's money."
Yet both men's farms have received millions in federal assistance, according to the Environmental Working Group, a nonprofit that advocates for more conservation and fewer subsidies. LaMalfa's family rice farm has received more than $5 million in commodity subsidies since 1995, according to the group's analysis of data from the U.S. Agriculture Department. Fincher's farm has received more than $3 million in that time.
Last year alone, Fincher's farm received $70,574 and LaMalfa's got $188,570.
Spokespeople for the congressmen did not respond to requests for comment, but both LaMalfa and Fincher have defended their right to receive subsidies in the past when challenged by conservatives during primary elections. LaMalfa told a California paper that the subsidy system is needed to keep struggling farmers "on life support."
Fincher has said his farm would have shut down without the subsidies, which he argued protect American farmers from more heavily subsidized foreign competition. "We would be all for not having government in our business," Fincher told the Washington Post in 2010, "but we need a fair system."
The federal government's complex system of farm subsidies is supposed to shield farmers from some of the uncertainties inherent to the industry, but critics like the Environmental Working Group say the safety net unfairly benefits the biggest farms at the expense of smaller ones.
Congressional agriculture committees oversee both food stamps and farm subsidies. LaMalfa and Fincher support a farm bill that would eliminate some subsidies, such as direct payments, while boosting others, namely subsidies for crop insurance. The measure would simultaneously cut funding for the Supplemental Nutrition Assistance Program by $20 billion over 10 years, or about 3 percent of the program's cost per year.
Donald Carr, a senior advisor to the Environmental Working Group, argues that LaMalfa and Fincher are basically hypocrites.
"Fincher's $70,000 farm subsidy haul in 2012 dwarfs the average 2012 SNAP benefit in Tennessee of $1,586.40, and it is nearly double of Tennessee's median household income," Carr wrote in a blog on The Huffington Post. "After voting to cut SNAP by more than $20 billion, Fincher joined his colleagues to support a proposal to expand crop insurance subsidies by $9 billion over the next 10 years."
Before You Go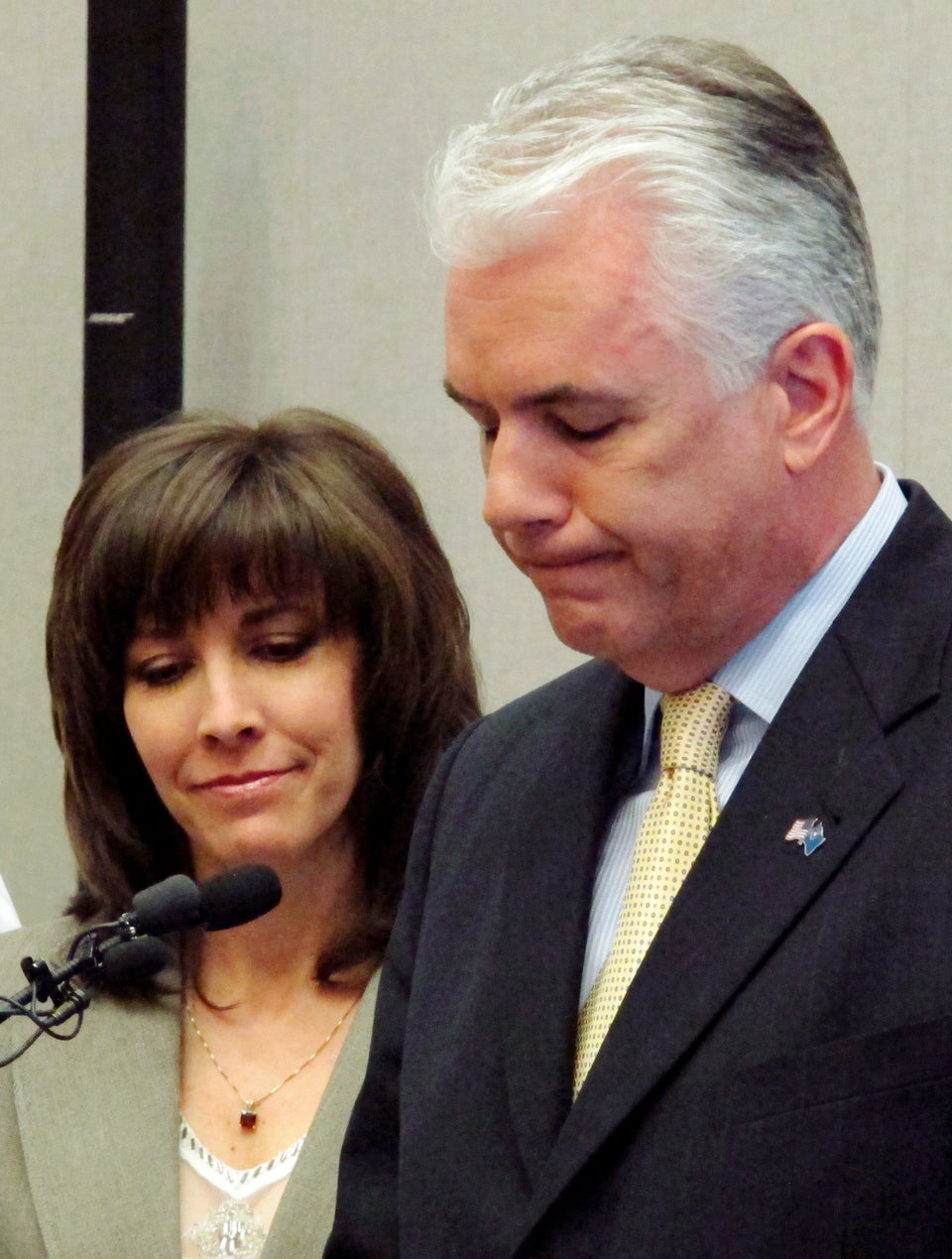 Biggest Political Hypocrites
Popular in the Community