WASHINGTON -- The House of Representatives will soon decide whether states should be able to make food stamp recipients pee in cups to prove they're not on drugs.
The drug testing measure is one of more than 100 amendments to the House farm bill up for a vote in the coming days. The underlying legislation would cut the Supplemental Nutrition Assistance Program, which currently serves 47 million Americans, by roughly 2.5 percent, resulting in 2 million fewer people receiving benefits. Among the amendments are a Democratic one that would undo the cut and a Republican one that would make it deeper.
The drug testing amendment, sponsored by Rep. Richard Hudson (R-N.C.), is the latest in a longstanding Republican effort to make people on public assistance prove they don't use illegal drugs. Drug testing bills have proliferated in state legislatures in recent years, and last year congressional Republicans succeeded in changing federal law so states could eventually test unemployment insurance claimants.
"My amendment to the Farm Bill allows states to determine the best method for administering drug screening programs for SNAP applicants," Hudson said in an emailed statement. "This is a clear and obvious problem in our communities as nearly thirty states have introduced legislation to drug test for welfare programs. We have a moral obligation to equip the states with the tools they need to discourage the use of illegal drugs."
Scott Faber, a vice president with the progressive Environmental Working Group, which lobbies on farm policy, called the drug testing amendment an attack on poor people.
"This is one more example of a cruel and divisive amendment that's designed to hurt working-poor Americans and to stigmatize and frankly humiliate people who by no fault of their own have fallen on hard times," Faber said. Other Republican amendments would require more SNAP beneficiaries to get jobs or else get kicked off the rolls.
Food stamps are wrapped up in the farm bill alongside policies that support the agriculture industry. The underlying bill would cut direct payments to farmers and expand subsidies for crop insurance. Both liberal and conservative groups say the agriculture safety net basically coddles rich farmers and that the reforms under consideration would continue the status quo.
Some of the hundred amendments would make crop insurance subsidies less generous and more transparent, but there are none to make farmers take drug tests.
"There's no drug testing for subsidy recipients but that's because they're drunk on unlimited crop insurance subsidies," Faber said.
If the House passes its version of the farm bill in the next week, it will ultimately have to be reconciled with the Senate version, which has a much slighter cut to nutrition assistance.
UPDATE: Thursday, June 20 -- Late Wednesday, the House approved the amendment to the farm bill that would enable states to drug test SNAP applicants.
HuffPost readers: Working hard but not getting ahead? Tell us about it -- email arthur@huffingtonpost.com. Please include your phone number if you're willing to be interviewed.
Before You Go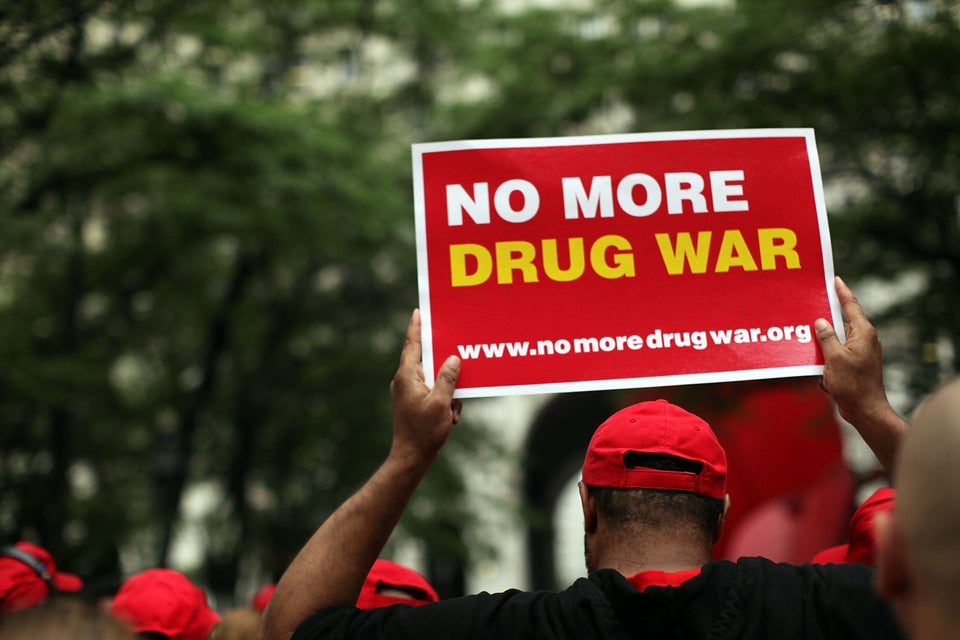 27 Reasons Why The U.S. Shouldn't Lead The War On Drugs
Popular in the Community