WASHINGTON -- A Republican proposal to cut food stamp spending by 5 percent would eliminate benefits for as many as 6 million Americans, according to an analysis by the Center on Budget and Policy Priorities, a liberal D.C. think tank.
Republicans have said the forthcoming measure, which will combine stricter eligibility standards with new work requirements, will reduce Supplemental Nutrition Assistance Program spending by $40 billion over 10 years.
"House Republican leaders haven't formally released the language of their plan, but the information they have made available makes clear that the proposal will be very harsh, denying SNAP to at least four million to six million low-income people, including some of the nation's poorest adults, as well as many low-income children, seniors, and families that work for low wages," the CBPP's Dottie Rosenbaum, Stacy Dean, and Robert Greenstein said in a report published Monday.
A key part of the new legislation would stop states from waiving SNAP's work requirements for able-bodied childless adults, something more than 45 states currently do because of high unemployment. Working-age Americans without kids would have to either work 20 hours a week or engage in "work activities" that could include training or volunteering.
"The House will consider common-sense measures, such as work requirements and job training requirements for able-bodied adults without children receiving assistance, that enjoy broad public support," Doug Heye, a spokesman for House Majority Leader Eric Cantor (R-Va.), said in an email on Monday.
The Center on Budget claims it's inaccurate to say the forthcoming proposal includes work requirements. "In reality, they would terminate basic food assistance to people who would take any job or job training opportunity offered but cannot find one; the proposal doesn't require states to provide jobs or job training and includes no added funds for these activities," the report's authors said.
The percentage of SNAP recipients who are able-bodied adults without children has risen from 6.6 percent in 2007 to 9.7 percent in 2010, or nearly 4 million people. Altogether 47 million Americans, most of them either children, elderly or disabled, receive SNAP benefits each month.
A recent Fox News poll found 94 percent of respondents were okay with food stamps going to a "laid-off worker who wants a job and doesn't have the money to feed his family" but 91 percent opposed food stamps for an "unemployed musician who doesn't want to take a regular job which will pay him enough to live on." A HuffPost/YouGov poll conducted in June found 40 percent of Americans favored cutting food stamps.
The House voted down a bill in June that would have reduced SNAP spending by $20 billion, denying benefits to nearly 2 million people. House Republican leaders are coming back with deeper cuts in a bid to get the bill through the lower chamber with a majority of Republican votes. Any SNAP cuts approved by the House would have to be merged with Senate legislation that has much more modest reductions.
Automatic benefits cuts for all SNAP recipients are scheduled to take effect in November, regardless of whether Congress passes new cuts, thanks to the expiration of a benefit increase from the 2009 stimulus bill.
Before You Go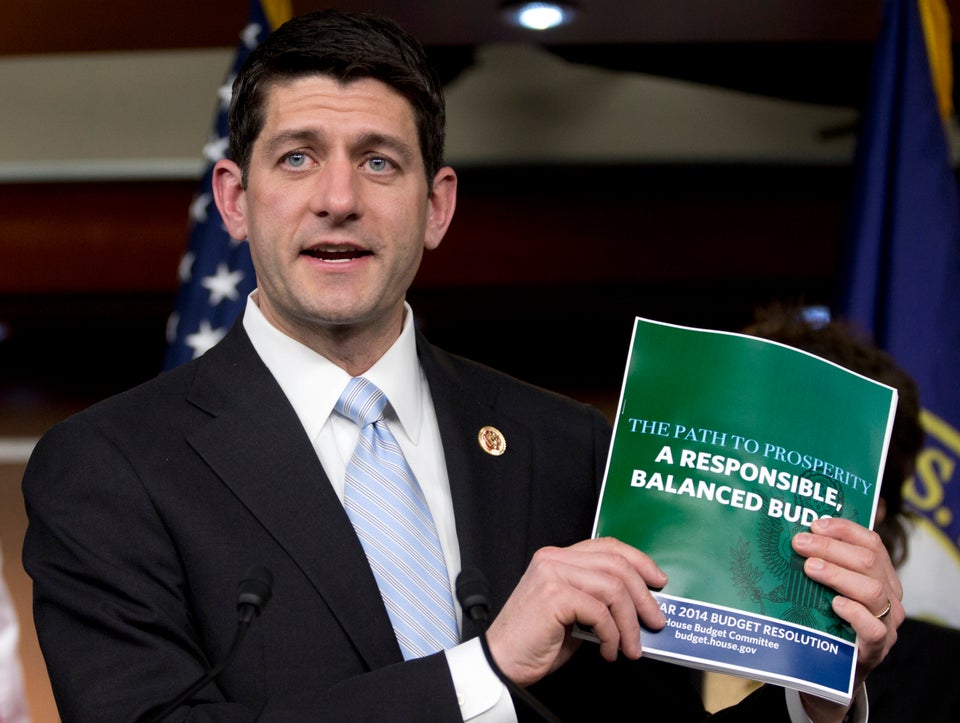 How Paul Ryan's Budget Would Hurt The Poor
Popular in the Community