 WASHINGTON -- The Obama administration is hitting Republicans on the head with a turkey leg because they want to cut food stamp spending and it's Thanksgiving.
"At a time when people are about to sit around the table with their families to celebrate a meal, it hardly seems the right time to be pulling food off the table for millions of our neighbors," White House economic advisor Gene Sperling said on a Tuesday conference call with reporters.
Republicans in the House of Representatives want to trim Supplemental Nutrition Assistance Program spending by 5 percent, or roughly $4 billion per year. A conference committee is currently hashing out differences between the House proposal and Senate legislation that makes a much more modest reduction. House Republicans are unlikely to get their way, but if they did, the cuts would take effect next year, not this week.
Nevertheless, Sperling said it goes against the spirit of Thanksgiving to reduce nutrition assistance.
"These SNAP cuts proposed in the House of Representatives that would deny 3.8 million Americans next year the ability to help put food on the table for themselves and their family would be harsh and unacceptable at any time, but particularly so as we enter the Thanksgiving and the holiday season," Sperling said.
"There are two things this White House sadly excels at, playing politics at inappropriate times and being dishonest," Rory Cooper, spokesman for House Majority Leader Eric Cantor (R-Va.), said in an email regarding the administration's remarks.
All 47 million food stamp recipients have already seen their benefits reduced. Thanks to the expiration of a benefits increase from the American Recovery and Reinvestment Act, commonly known as the 2009 stimulus bill, everyone's SNAP benefits went down starting this month. It was Democrats, not Republicans, who voted to take the increase away in order to pay for other priorities in 2010 (Republicans opposed the increase in the first place).
"We would have rather had it last longer, but the point is now with that, the key thing is that with that pullback, it just makes it all that more harsh and unacceptable that the House Republicans would be seeking to have these excessive reductions to food stamps," he said.
The White House also released a report Tuesday detailing the economic benefits of the food stamp program: Among other things, SNAP kept more than 4 million Americans out of poverty last year.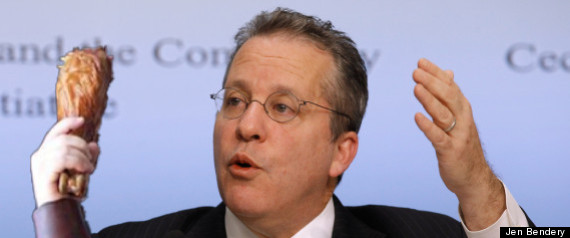 Gene Sperling wields a turkey leg.
Before You Go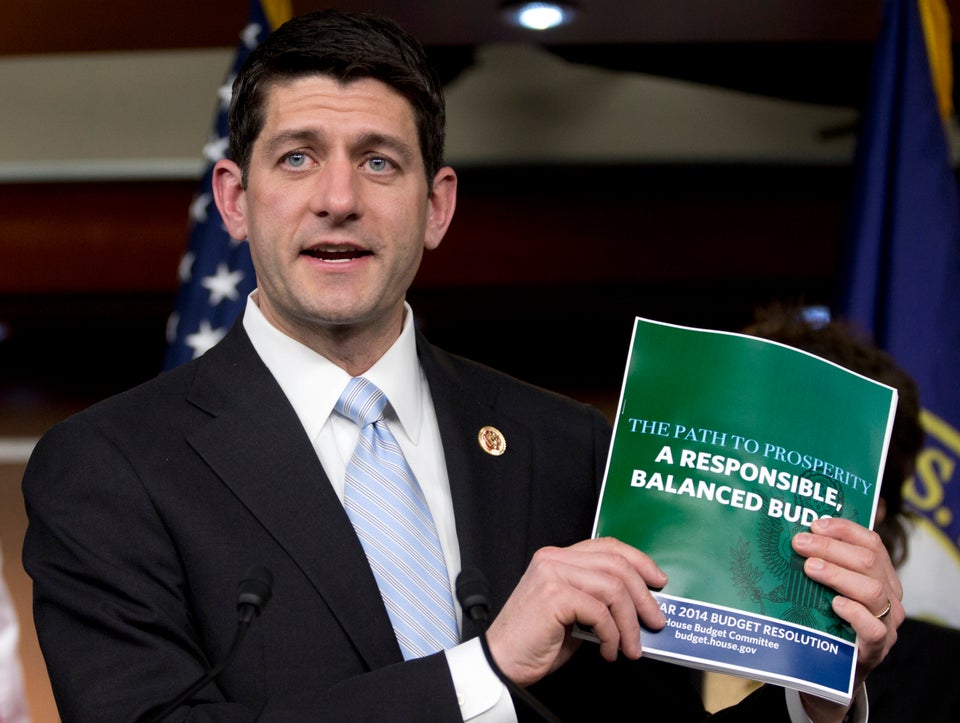 How Paul Ryan's Budget Would Hurt The Poor
Popular in the Community