WASHINGTON -- Though the farm bill unveiled Monday night by a bipartisan panel of House and Senate lawmakers contains $9 billion in cuts to the food stamp program, the amount is far less than Republicans wanted.
The House GOP sought to cut the Supplemental Nutrition Assistance Program by $40 billion over 10 years, roughly 5 percent of the program's projected spending in that time period. Senate Democrats had proposed a much smaller $4 billion reduction. The conference committee's bill, which combines legislation from each chamber, would trim the program by roughly 1 percent.
The cut is too big for some Democrats, and too small for some Republicans, but the bill's authors hope it's just right for moderates in each party. Rep. Frank Lucas (R-Okla.) and Sen. Debbie Stabenow (D-Mich.), who led the negotiations, said Tuesday they hoped their farm bill would get through the House and Senate this week without much trouble.
House Speaker John Boehner (R-Ohio) said he supported the bill. Democratic leaders won't try to cajole members into voting on way or the other.
"I think in this case what you're going to find is both Democrats and Republicans will be on both sides of this one," Rep. Xavier Becerra (D-Calif.), chairman of the House Democratic caucus, said Tuesday. Becerra praised the conference committee members for making the measure more moderate, but he didn't say whether he himself would support it.
"While we don't like the food stamp cut," Democratic Leader Nancy Pelosi (D-Calif.) said, "I think that the Democrats did a great job in protecting a lot in the bill."
The Center on Budget and Policy Priorities, an influential liberal think tank, hailed the compromise legislation for dropping the most severe food stamp restrictions. (Click here for the Center's detailed analysis.)
"To be sure, the conference agreement does include $8.6 billion in SNAP cuts over the next decade," CBPP director Robert Greenstein said in a blog post. "Yet it stands in sharp contrast to the nearly $40 billion in SNAP cuts in the House-passed bill of September, which contained an array of draconian provisions and would have thrown 3.8 million people off SNAP in 2014."
The new bill achieves its savings by preventing states from automatically qualifying SNAP recipients for higher benefit amounts by sending them nominal heating assistance checks. Restricting the so-called "Heat and Eat" loophole would cut benefits by $90 per month for nearly a million households.
"As written, the farm bill would force 850,000 households -- 1.7 million men, women, children and veterans across America -- to go hungry, even while wealthy agri-businesses continue to get generous crop subsidies," Rep. Rosa DeLauro (D-Conn.) said during a fiery floor speech Monday night. "Low-income seniors, working poor families with children, and individuals with disabilities would be particularly impacted by the cruel cuts in this bill."
But the bill omits tough work requirements House Republicans sought to impose, instead allowing a limited number of states to carry out pilot projects. It also omits earlier provisions to let states drug test food stamp applicants and it guts a provision that would have banned certain ex-cons from receiving benefits for life.
Committee member Rep. Jim McGovern (D-Mass.), who announced he'd vote against the measure, said the fact it's not as bad as it could have been isn't much of a consolation.
"Supporters of the farm bill say, 'Well, really it could be a lot worse. You should just be happy. It's $8.6 billion. You should declare victory,'" McGovern said. "Well, those people who are going to be adversely affected by that $8.6 billion cut -- I don't feel a lot of victory."
McGovern pointed out that a big food stamp cut has already taken effect. In November, Congress allowed an earlier benefits increase to expire, reducing benefit levels for all 47 million of the program's enrollees and trimming SNAP spending by even more this year than Republicans had wanted. (It was Democrats, not Republicans, who had used the SNAP funding for other priorities.) Food banks across the country have complained of increased demand as a result of the reduction.
"We cut their benefit and they are now spending more time at food banks, at food pantries," McGovern said.
Jennifer Bendery and Eugene Mulero contributed reporting.
Before You Go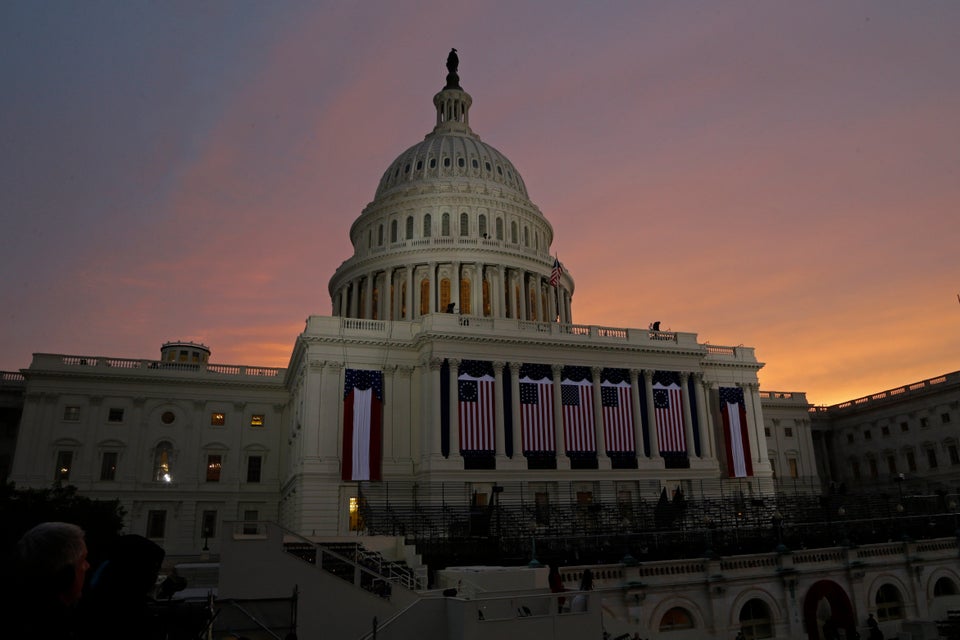 U.S. Capitol Photos
Popular in the Community