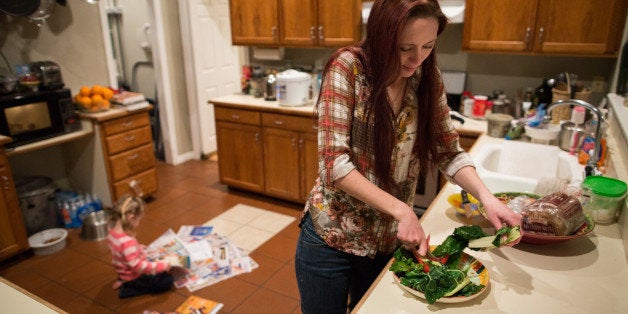 WASHINGTON -- Gene Alday, a Republican member of the Mississippi state legislature, apologized last week for telling a reporter that all the African-Americans in his hometown of Walls, Mississippi, are unemployed and on food stamps.
"I come from a town where all the blacks are getting food stamps and what I call 'welfare crazy checks,'" Alday said to a reporter for The Clarion-Ledger, a Mississippi newspaper, earlier this month. "They don't work."
Nationally, most of the people who receive benefits from the Supplemental Nutrition Assistance Program are white. According to 2013 data from the U.S. Department of Agriculture, which administers the program, 40.2 percent of SNAP recipients are white, 25.7 percent are black, 10.3 percent are Hispanic, 2.1 percent are Asian and 1.2 percent are Native American.
In the two congressional districts that overlap Alday's state legislature district, more African-Americans than whites receive food stamps, according to USDA data.
Twenty-three million households and 47 million Americans received benefits on an average month in 2013; enrollment declined slightly to 22 million households and 46 million individuals in 2014. Three-quarters of those households included a child, an elderly person or someone with a disability. The average monthly benefit per household was $274 in 2013 and $256 last year.
Republicans are conducting a review of nutrition assistance with an eye toward figuring out how to nudge more people into the workforce. In recent years Republicans have lamented that a growing share of recipients are able-bodied adults without children -- a group that made up 10.2 percent of beneficiaries in 2011, up from 6.6 percent before the onset of the Great Recession in 2007. (The Center on Budget and Policy Priorities estimates that 1 million people will be kicked off the rolls by next year as states reimpose time limits on childless, non-disabled adults.)
Nearly one-third of food stamp beneficiaries lived in a household where at least one member had some earned income in 2013. Different states have different eligibility rules for the program, but federal law puts the upper income limit at 200 percent of the poverty line, currently $20,090 for a family of three. Many SNAP recipients qualify based on their participation in another means-tested program, such as Medicaid or Temporary Assistance for Needy Families.
Before You Go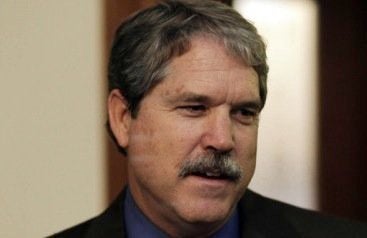 Racist Remarks Made By Politicians
Popular in the Community