It should come as no surprise that Americans hold strong opinions about the Supplemental Nutrition Assistance Program, colloquially known as "food stamps." But there appears to be more of a bipartisan consensus on the matter than heated rhetoric on the matter might suggest.
According to a study released Wednesday by the Voice of the People, a nonpartisan polling group, and conducted by University of Maryland researchers, an overwhelming majority of American voters of both parties favor restricting SNAP benefits from being used to buy soda and candy, as well as incentivizing fruit and vegetable purchases and increasing the overall amount of SNAP benefits available.
The study found that of the 7,000 voters polled, 76 percent of respondents agreed that SNAP benefits should not be used to buy candy. For Republican respondents 85 percent approved of banning the sweets, while 68 percent of Democrat respondents agreed.
Poll respondents expressed a similar level of support — 73 percent — for banning SNAP recipients from using their benefits to buy soda. Eighty-two percent of Republican respondents and 67 percent of Democrats agreed with soda restrictions.
Interestingly, an overwhelming majority — 88 percent — of respondents of both parties also favored the discounting of fruits and vegetables purchased using SNAP benefits. And about 80 percent of respondents favored increasing SNAP benefits under two separate scenarios that described a typical recipient's benefit level that were presented by the pollsters.
The scenarios included cases detailing recipients earning income less than $550 a month and for single mothers earning an income of $760 on average per month.
Steven Kull, a senior research scholar at the University of Maryland and the the study's director, said the bipartisan support for both restrictions and expansions of SNAP benefits didn't particularly surprise him. Respondents heard detailed arguments from both sides of the issue prior to providing their own opinions, which appeared to reveal shared concerns for Americans living in poverty.
"When you watch Congress, you get the impression the country is fundamentally polarized, and yet when you see what average citizens do when they get a chance to think an issue through, they actually do find a fair amount of common ground," Kull told HuffPost. "It's a lot more than Congress seems to find."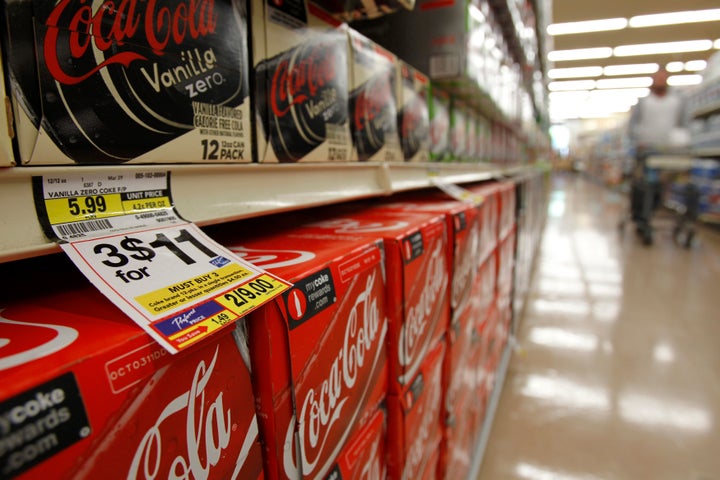 The study's findings are timely in light of recent media coverage surrounding new research by the U.S. Department of Agriculture detailing what SNAP recipients buy with their benefits and how those purchases compared to non-SNAP shoppers.
The federal data indicated that SNAP recipients purchased more soft drinks than any other category of grocery good, but also found that there were "no major differences" between what SNAP households purchased at the grocery store and what non-SNAP households bought.
Nevertheless, outlets like The New York Times still went ahead with stories painting SNAP recipients as buying soda by the cartload, a characterization that SNAP experts widely panned and the Times' public editor, Liz Spayd, seemed to agree was at least somewhat misleading.
While the idea to shrink or otherwise restrict SNAP is not a new one, the new USDA report and its ensuing coverage seem to have inspired fresh scrutiny of the program.
In February, the House Agriculture Committee convened a hearing considering the merit of new SNAP purchase restrictions. The hearing was one of dozens the committee has held as part of an ongoing review of SNAP.
Lawmakers in some states — including Maine, Arkansas and Tennessee — are also moving forward with their own attempts to restrict SNAP purchases, and appear to be hopeful that the Trump administration will be more amenable to their efforts than the previous one.
In Maine, state officials are requesting a waiver from the USDA that would allow the state to ban its SNAP recipients from purchasing candy and soda using the federal benefits.
Under Obama, the USDA denied a similar waiver last year and the agency might do so again. The influential New York University nutrition professor Marion Nestle noted this week that Trump's USDA is seeking more details about the state's request.
Federal law gives states hardly any leeway to tinker with eligibility standards for food stamps, so that's why Maine and other states ask for waivers. But Republicans in Congress are using the Agriculture Committee's hearings to lay the groundwork for eventual changes to SNAP, which could include giving states more freedom to modify the rules of the program.
During the previous reauthorization, Republicans and Fox News made a mascot out of a San Diego food stamp recipient who used his benefits to buy lobster and had no shame.
With nearly 43 million recipients, SNAP represents one of the federal government's most significant anti-poverty programs, and congressional Republicans have frequently lamented growth in SNAP enrollment and spending over the last 15 years.
Democrats have fiercely defended the program and criticized efforts to restrict food options or add drug tests as efforts to stigmatize poverty.
Before You Go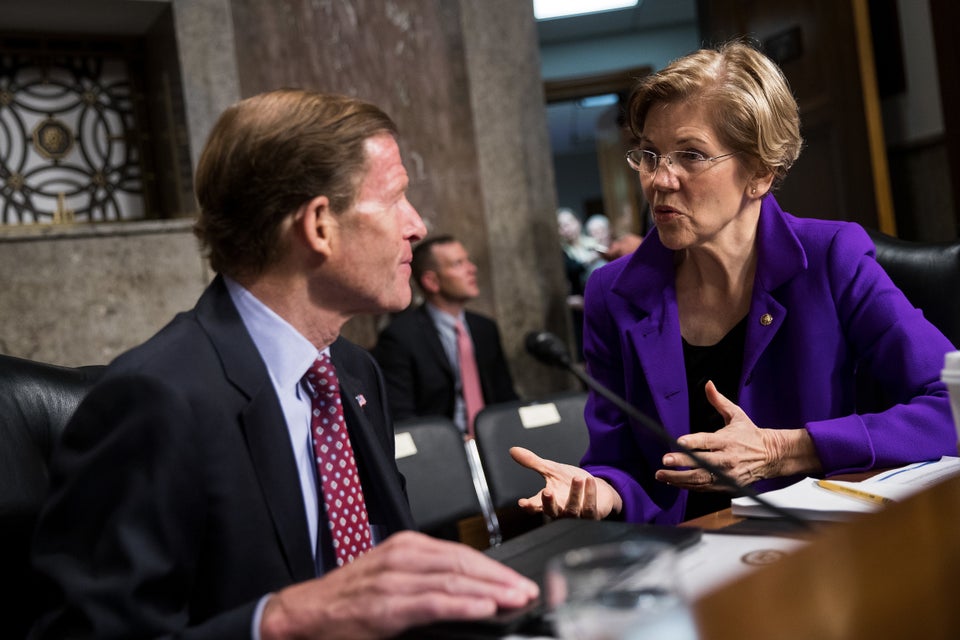 2017 Scenes From Congress & Capitol Hill
Popular in the Community