Newly released data from the U.S. Department of Agriculture provides more evidence of just how many low-income households continue to struggle to put food on the table.
According to a recent report from the USDA, an increasing share of individuals who receive benefits through the federal Supplemental Nutrition Assistance program, also known as food stamps, live in households where at least one person is working.
Nearly 32 percent of SNAP households are home to at least one wage-earner, according to the most recent data on the program, compared to only 19.6 percent in 1989, as far back as USDA data is availabe.
At the same time, a decreasing share of SNAP recipients are concurrently receiving welfare benefits from other safety net programs like the Aid to Families with Dependent Children and Temporary Assistance for Needy Families programs. As of the most recent data, about 6 percent of SNAP recipients are also receiving support through these programs, compared to about 42 percent of recipients in 1989.
While the trend of SNAP recipients increasingly working is not new, Carrie Calvert, director of tax and commodity policy at Feeding America, a national network of food banks, said the USDA numbers are indicative of the U.S. economy's uneven recovery.
"Many of the jobs created have either been part-time or seasonal, or if they're full-time they're not enough to meet the economic needs of that household," Calvert told The Huffington Post. "This data highlights a big, untold story about the working poor in America today."
The USDA numbers mirror the organization's own research.
Its 2014 national report, "Hunger in America," found that about 54 percent of the households that participated in its food banks and similar programs included at least one person who had worked within the past year. When it came to households with at least one child, that share was even higher — about 70 percent.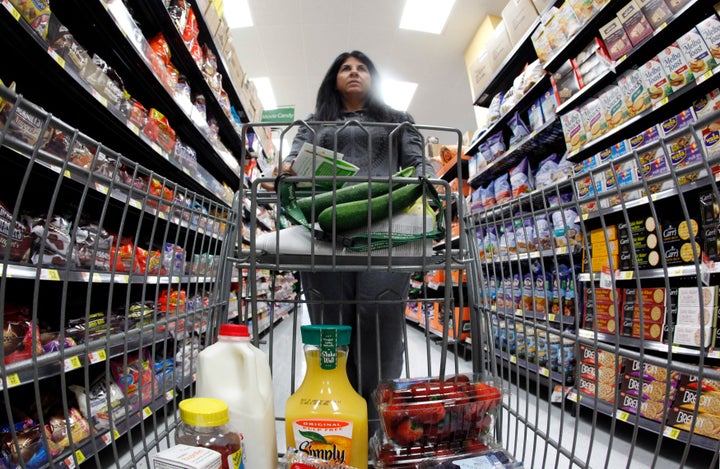 Specific to the SNAP program, Travis Smith, an applied economics professor at the University of Georgia, noted that for every dollar a SNAP recipient's wage increase, their benefit decreases just by roughly 30 cents, so there remains an incentive to work additional hours or find better-paying work.
"SNAP encourages working for a wage," Smith wrote via email, "and wage income is more fungible than SNAP income."
The USDA's findings are timely in light of fears that the SNAP program could see budget cuts or new state-level restrictions in the near future.
Though SNAP funding was not addressed as a part of the skinny budget released by President Donald Trump on Thursday, the size of the cut to the U.S. Department of Agriculture's discretionary spending — $4.7 billion, or 21 percent of its previous funding level — was significant. Additionally, the budget's proposed elimination of a Department of Housing and Urban Development program that helps fund Meals on Wheels programs isn't a good sign.
At the same time, efforts are underway in some states to restrict the types of purchases recipients can make, a move that advocates believe could increase the stigma associated with using SNAP.
Late last month, a pair of Republican lawmakers in Michigan introduced a bill proposing that the state seek a federal waiver that would allow it to restrict individuals from using SNAP benefits to purchase soda.
Similar pushes have been proposed this year in other states, including Arkansas and Maine, likely in response to the release of a USDA analysis of SNAP households' food purchases that was mischaracterized by the New York Times and other media organizations as proving that SNAP recipients were buying large amounts of soda using their benefits.
Craig Gundersen, an agriculture professor at the University of Illinois, criticized such proposals as "insulting to poor people."
"All of these things reduce the humanity of poor individuals in the United States and we should be avoiding that," Gundersen told HuffPost. "SNAP works and I don't know why people want to mess with the program."
Meanwhile, Republican lawmakers in Florida are going a step further by working to reduce the number of people who qualify to receive SNAP benefits altogether.
This week, the state's Republican-dominated House Appropriations Committee approved legislation that would reduce the income eligibility threshold for SNAP households from 200 percent of the poverty level — an elevated level set in response to the recession of 2008 — to 130 percent.
The change, if approved, would render nearly 230,000 Floridians ineligible for SNAP benefits starting in 2018.
Actions like these on a broader scale, Calvert added, could create a level of food insecurity that organizations like food banks would be ill-equipped to address. She hopes that SNAP funding will be protected.
"The SNAP program provides a safety net for so many people in need," Calvert said. "We know that food banks and the charitable food assistance network cannot pick up that slack."
Joseph Erbentraut covers promising innovations and challenges in the areas of food, water, agriculture and our climate. Follow Erbentraut on Twitter at @robojojo. Tips? Email joseph.erbentraut@huffingtonpost.com.
Before You Go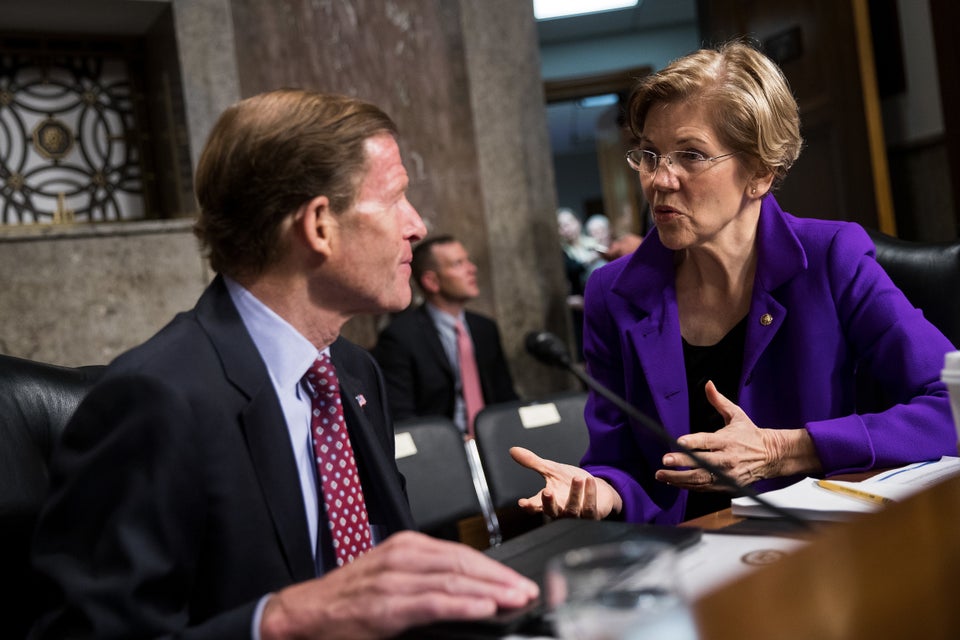 2017 Scenes From Congress & Capitol Hill
Popular in the Community