WASHINGTON -- When Jan Koum sold his company, WhatsApp, to Facebook for $19 billion on Wednesday, he signed the paperwork against the front door of the welfare office where his family used to collect food stamps.
Koum's not the first famously successful person who has gotten food stamps in the past. Here is a list of 13 others who've received benefits from what is now known as the Supplemental Nutrition Assistance Program, which currently benefits 47 million Americans.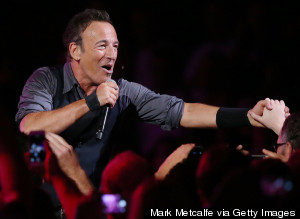 Bruce Springsteen: The Boss was on food stamps once, at least according to former bandmate Vini "Mad Dog" Lopez, who told The New Yorker's David Remnick in 2012 about Springsteen's early days in Asbury Park.
"In the late afternoon," Remnick wrote, "after lunch, Lopez and I were driving around Asbury Park and he started laughing and pointing. 'That's where we went to get food stamps -- all of us, Bruce, too,' he said."
Everyone else in the band had a job except Springsteen. "The future working-class clarion never really worked," Remnick reported.
Lopez, for his part, got kicked out of the band right before it made it big. Remnick deemed him "the unluckiest drummer in American history." Sen. Patty Murray: The four-term Democrat from Washington and first female chair of the Senate Budget Committee received food stamps as a teenager. Her father had gotten sick and couldn't run his five-and-dime store on Main Street in Bothell, Wash.
"Thankfully, they lived in a country where the government didn't just say 'tough luck,'" Murray's bio says. "Patty's family received some help from the VA for their father's medical care, but for several months her family had to rely on food stamps. However, thanks to a program established by the federal government, Patty's mother was able to go back to school in order to find a better paying job."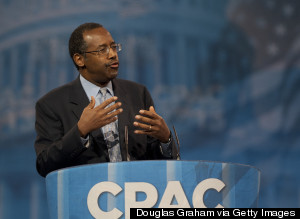 Dr. Ben Carson: The famous doctor and conservative darling has warned that the welfare state will sap people of their entrepreneurial spirit. He himself, however, benefited from food stamps as a kid.
"By the time I reached ninth grade, mother had made such strides that she received nothing but food stamps," Carson wrote in his book "Gifted Hands." "She couldn't have provided for us and kept up the house without that subsidy."
Celebrity Chef Sandra Lee -- The longtime girlfriend of New York Gov. Andrew Cuomo depended on food stamps as a child to help pay the family's bills. As is sometimes the case with people who receive food stamps, which are usually distributed at the beginning of the month, Lee recalled having bare cupboards by the end of the month.
"If we had extra expenses, or even if we were $5 short, that meant we wouldn't be eating for the last few days of the month," she said.
Ann Dunham: President Barack Obama's mother reportedly received food stamps when he was a baby. That would mean the man conservatives have derided as the "Food Stamp President" for overseeing rapid growth in SNAP enrollment was a food stamp recipient himself. Barbara Buono: The Democratic state senator who challenged Chris Christie for the New Jersey governorship in 2013 has said she relied on food stamps as a struggling single mother.
"I relied on the social safety net, I relied on food stamps," she said during a campaign event. "So don't tell me that the social safety net drags people down. It lifts people up."
Sadly for Buono, her food stamp past did not lift her to victory in November.
Craig T. Nelson: The actor and former "Coach" star famously told radio host Glenn Beck that he was once on food stamps. He was strangely trying to make the point that government shouldn't be in the business of bailing people out.
"I've been on food stamps and welfare," Nelson said. "Anybody help me out? No."
Mike McCue: The founder and CEO of the app Flipboard has said his mom received food stamps after his father got sick. McCue is now rich and politically active as well, having bundled money for Obama's campaigns
"I really would not be sitting here today -- heading a company that has created 80 jobs and will create hundreds more -- were it not for those programs," McCue said last year.
Moby: The musical artist hasn't hid his poor upbringing.
"We were dirt-poor white trash in arguably the wealthiest white town in the country," Moby told The New York Times. "I was on food stamps until I was 18 and became an adult."
Phil Drake: The president of Drake Enterprises, Ltd., is a prominent businessman, a fervent conservative and a tea party enthusiast. He was also once on food stamps.
Kyle Abraham: The choreographer and recent recipient of a MacArthur Foundation "genius grant" told HuffPost he'd once been on food stamps.
"The thing about government assistance is, you don't want to need it," Abraham said."You want to be able to do for yourself however you can."
Before You Go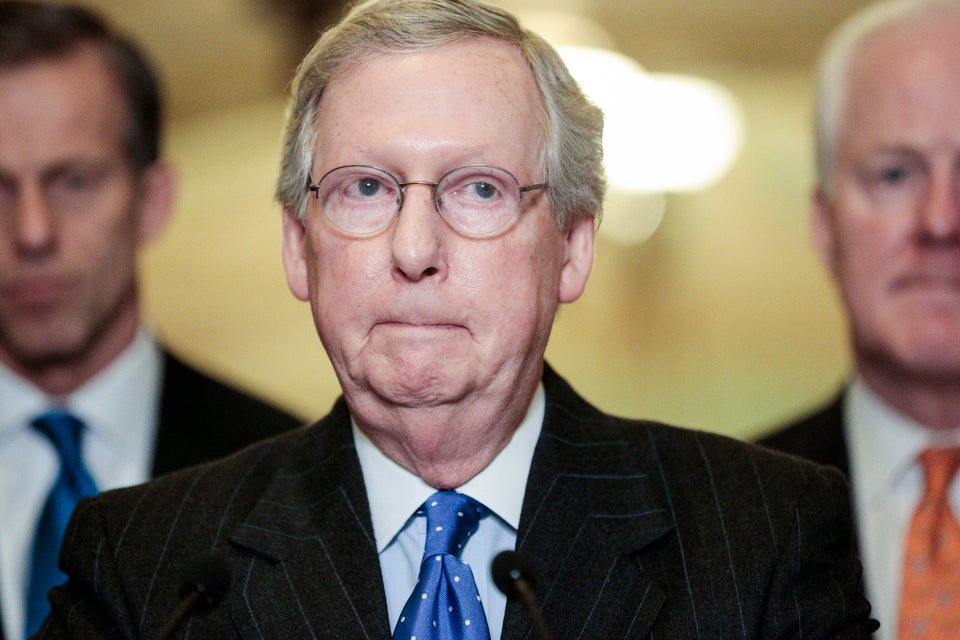 Say Cheese! Mitch McConnell Smiles
Popular in the Community