WASHINGTON -- Republicans in the House of Representatives might move to separate nutrition assistance from agriculture subsidies, a move that would split the trillion dollar legislation known as the farm bill.
For decades, urban and rural lawmakers have relied on each other to pass five-year farm bills that provided safety nets to both farmers and poor people, but last week the most recent iteration died in the House of Representatives largely because of disagreement over cuts to food stamps.
Republicans insisted they had been betrayed by Democrats, many of whom had apparently been willing to support the GOP's $20 billion cut to the Supplemental Nutrition Assistance Program. Several Democrats said a last minute amendment from Rep. Steve Southerland (R-Fla.) spoiled the deal because it would have encouraged states to kick more people off assistance.
Politico first reported Thursday morning that House leaders were considering piecemeal bills. A senior Republican aide told HuffPost that House Majority Leader Eric Cantor (R-Va.) wants to pass a farm bill with just Republican votes. Handling nutrition assistance separately from farm assistance might be a way to do that.
"Cantor believes the best path now is to move forward with a bill that has 218 Republican votes since Democrats proved they cannot be trusted to work in good faith, and that path may be splitting up the bill," the aide said.
But separate Republican-sponsored food stamp and farm welfare bills wouldn't have much chance in the upper chamber. Senate Majority Leader Harry Reid (D-Nev.) said Monday the House ought to take up the Senate's farm bill, which had much slighter food stamp cuts.
More than two dozen conservative House Republicans had previously asked leadership to take food stamps out of the farm bill, but an amendment from Rep. Louie Gohmert (R-Texas) that would have done so didn't get a vote on the floor.
Those conservative Republicans say pairing food stamps and agriculture subsidies makes it too difficult to cut either, especially food stamps. Enrollment in SNAP surged to 47 million in the wake of the Great Recession, drawing Republican ire. Nutrition assistance accounted for almost $800 billion of the House bill's near $1 trillion cost over 10 years.
"This was not a farm bill. Eighty percent was about food stamps," Gohmert said after the vote last week. He said he didn't want to eliminate SNAP altogether. "But I did feel it needed to have its own time, its own discussion, and not be 80 percent of a farm bill."
The Farm Bureau, a trade organization that advocates for agribusiness, hates the idea.
"We would not be supportive at all of splitting the two," Farm Bureau lobbyist Mary Kay Thatcher said. "This is a marriage that's been working for 50 years and it will continue to work."
This story has been updated to include reaction from the Farm Bureau.
Before You Go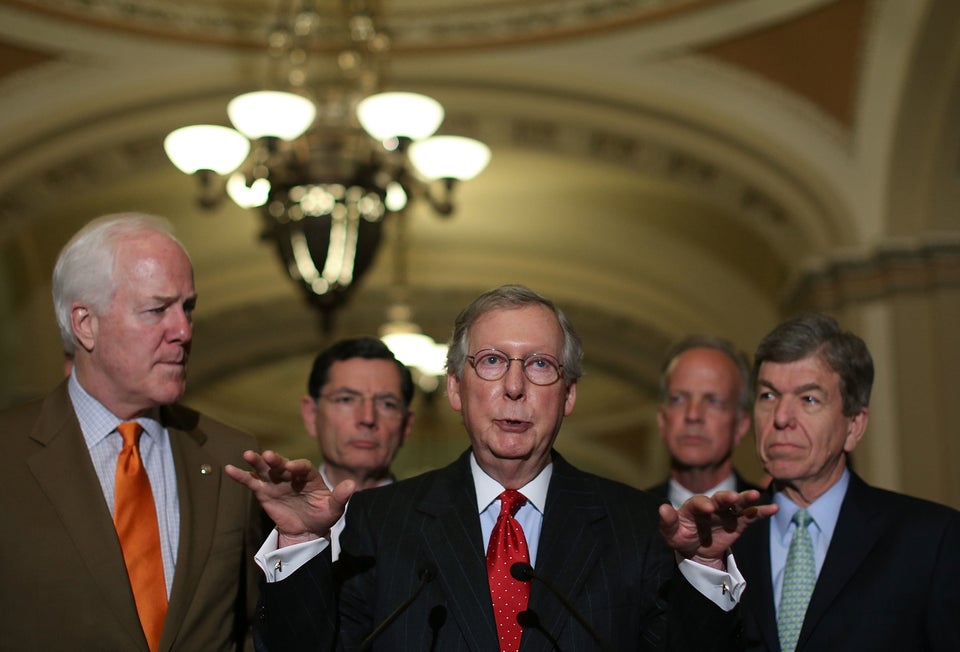 The Strongest Conservatives In Congress
Popular in the Community