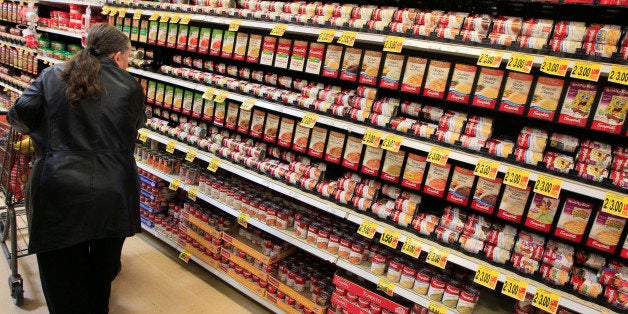 WASHINGTON -- Food stamp recipients are more likely to be obese than the general population, according to new research from the federal government.
Most Americans are heavier than they should be, of course, but a U.S. Department of Agriculture study delving into National Health and Nutrition Examination Survey data from 2007 through 2010 found Americans on food stamps were more likely to be obese than other groups -- including people who didn't receive benefits even though they were poor enough to qualify.
Forty percent of Supplemental Nutrition Assistance Program beneficiaries were obese during those years, the study found, compared with 32 percent of poor people who didn't get SNAP benefits and 30 percent of higher-income Americans. The finding doesn't mean SNAP makes people fat, though the possibility of correlation is something researchers have long explored.
The report, based on interviews in which thousands of respondents were asked what they'd eaten the previous day, also found that food stamp recipients consumed slightly fewer calories daily than the broader population. They drank more soda, didn't eat as many fruits and vegetables, and in general had diets that scored slightly lower on a healthy eating index.
Controlling for economic and demographic factors -- in other words, comparing SNAP recipients only to non-recipients with similar backgrounds and income levels -- the study found no significant differences in nutrient intakes and overall diet. But SNAP recipients were still more likely to be obese, 46 percent compared with 36 percent.
Kevin Concannon, the Agriculture Department's undersecretary for food, nutrition and consumer services, noted in an interview that people in poorer areas sometimes have a narrower variety of food choices.
"Within a mile and a half of my house, there are four supermarket chains plus Trader Joe's, plus a Whole Foods, plus a farmers market on the weekend," said Concannon, who lives just outside Washington in Maryland. "Versus on the east side of the Anacostia River [in Southeast Washington], some of those chains aren't even there, so the choices just immediately are very different."
The findings come as the debate over how poor people use food stamps has heated up in recent months. Republicans in Congress are considering new reforms to the program, which serves 46 million Americans. Earlier this year, a Republican lawmaker in Missouri proposed banning benefits from being used to buy soda, steak or seafood. This week, lawmakers in Maine and Wisconsin are considering legislation that would restrict SNAP benefits to nutritious food. A key target of the legislation is soda and other sugary drinks. (A USDA paper released in March suggested restricting SNAP purchases of sugar-sweetened beverages wouldn't be an effective way to limit their intake.)
Slightly more than 55 percent of SNAP participants said they'd had soda the previous day when surveyed by researchers, compared with 48.6 percent of eligible nonparticipants and 49.8 percent of people with higher incomes. Concannon pointed out that a previous study covering the years from 1999 to 2004 showed overall soda consumption at the time was above 64 percent for all groups.
"The overall reduction is across the population," Concannon said. "We know there's lots of evidence that sugar-sweetened beverages are almost singular as one of the major contributors to putting on too much weight."
Concannon said that when a supermarket near his house was handing out free two-liter bottles of soda on a recent day, he accepted one just so he could take it home and pour it out.
SNAP recipients had slightly worse diets overall, but the research shows their diets were healthier in some respects, with less consumption of salty snacks and sweets. Food stamp recipients' diets scored 56.8 percent on the healthy eating index, compared with 60.3 for eligible non-recipients and 60.2 percent for wealthier people -- the difference between an F and a D-minus.
"To me, the data suggests that all Americans ought to be eating healthier," Concannon said.
A common lament from lawmakers who want to clamp down on food stamps is that recipients use benefits to buy lobster and crab legs. The data show that only 3 percent of SNAP recipients reported eating shellfish in the previous day, while 4.4 percent of income-eligible nonparticipants ate shellfish and 3.9 percent of wealthier people did.
The USDA is releasing the study Tuesday alongside two other reports examining the National School Lunch Program and the Special Supplemental Nutrition Program for Women, Infants and Children. The latter report found participating children had diets similar to those of wealthier kids, but that WIC participants consumed fewer empty calories and less sodium. Recipients of free and reduced-price school lunches had better diets than students with similar incomes who didn't participate in the program.

Support HuffPost
The Stakes Have Never Been Higher
Before You Go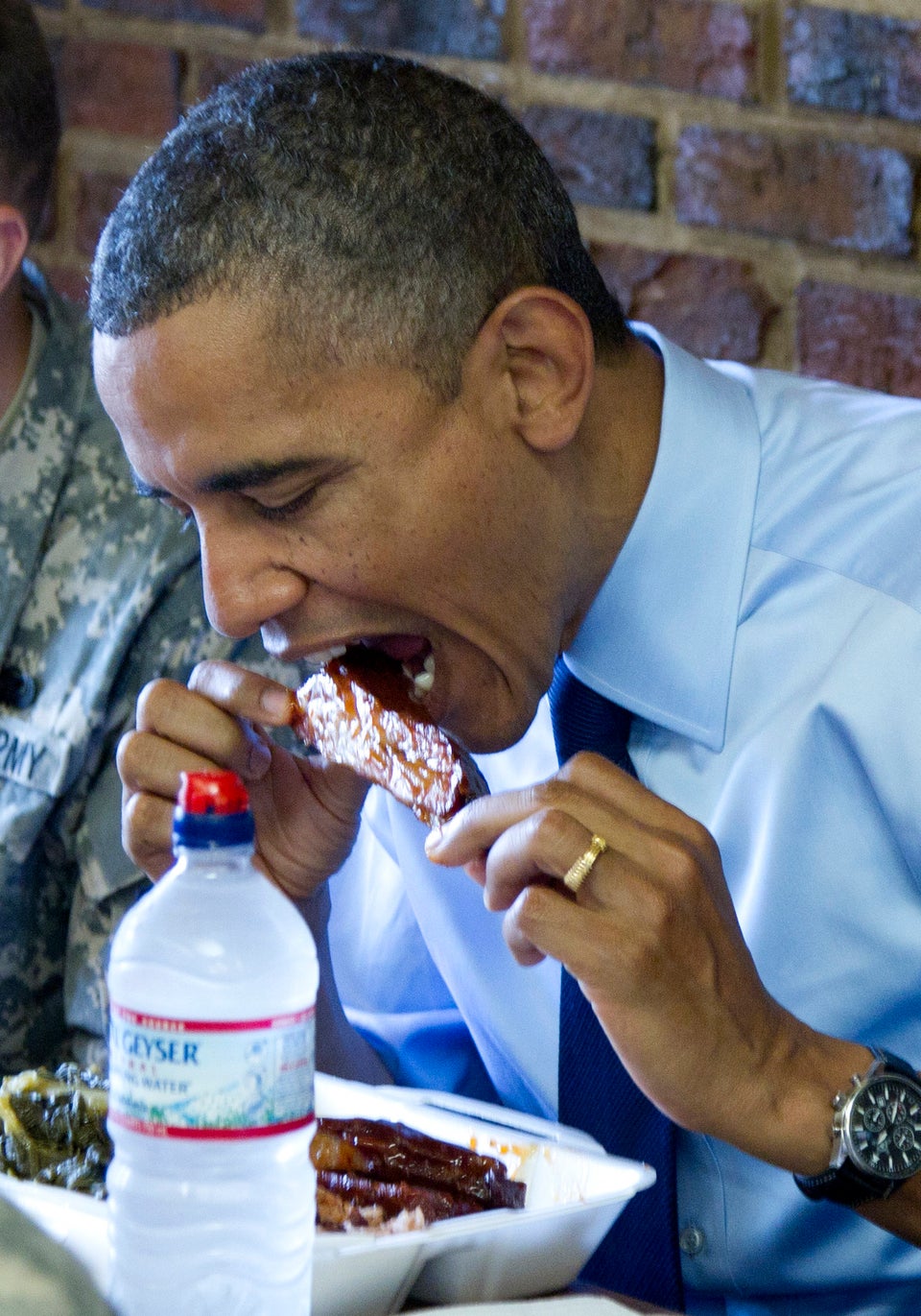 Obama's Getting Hungry
Popular in the Community