You may have learned over the weekend, via a front-page story in The New York Times, that Americans who rely on the Supplemental Nutrition Assistance Program, also known as food stamps, to help foot their grocery bill seem to use those benefits to buy overwhelming amounts of soda.
The federal data on which the story is focused, however, counters that conclusion.
As the Times tells it, in a story illustrated by a faceless figure pushing a cart with about 17 2-liter bottles of soda, the U.S. Department of Agriculture released a report last year concluding that households participating in SNAP bought more soft drinks than any other category of grocery goods, such as milk, bread and cheeses.
This claim is not inaccurate — according to the report, soft drinks represented 5.44 percent of SNAP households' grocery expenditures, compared to the 3.85 percent of spending that went toward milk, the next highest category of goods. This percentage also outpaced that of non-SNAP households, which dedicated 4.01 percent of their spending to soft drinks.
But the story misled readers by downplaying the report's top-line finding: that there were "no major differences" in the spending patterns of SNAP and non-SNAP households, and that purchases of less healthy foods were common across all households, regardless of whether they used food stamps.
The USDA reiterated those findings, which The Huffington Post reported on last fall, in a statement on Tuesday.
"The results of USDA research released in November, 2016, confirm that the eating choices of SNAP participants are similar to those of most Americans: we all make many healthy choices, and we all continue to fall short of the recommendations of the Dietary Guidelines for Americans," the statement read.
The Times story did include the USDA's assessment of the data, but buried it in the story's 15th paragraph.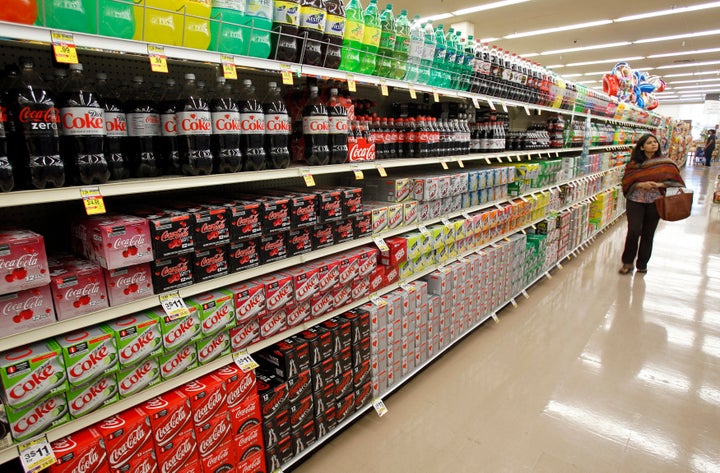 In its reporting, the Times zeroed in on a difference in soda sales that was decidedly slim: Per food dollar spent, SNAP users spend about 1.5 pennies more than other households. So if a hypothetical retailer was selling a 2-liter bottle for $1.50, the data indicates that a SNAP household might buy one additional 2-liter bottle of soda per $105 in grocery spending than a non-SNAP household.
A SNAP recipient might not even use food stamps to buy that hypothetical extra soda — the study, which relied on data from just one retailer group, did not differentiate between items purchased using SNAP benefits and those purchased using other funding.
Experts in the field criticized the Times story, saying it misused statistics to reinforce stereotypes of SNAP users.
Joe Soss, a political scientist at the University of Minnesota, wrote a lengthy Facebook post on Saturday, in which he described the story as "shameful" and a "political hack job on a program that helps millions of Americans feed themselves."
"No fair reading of this report can support the Times' portrayal," Soss wrote in an expanded version of his argument, which was published in Jacobin on Monday.
And yet, that portrayal has already begun to spread ― potentially providing SNAP's foes with evidence that seemingly confirms their suspicions about the $74 billion federal program.
In a Tuesday post slamming the Times' reporting, Media Matters for America predicted that the paper's "sloppy handling" of the USDA data is "sure to embolden opponents of federal anti-poverty programs."
Some respected nutrition experts, including those quoted in the Times story, have criticized SNAP for allowing program benefits to go toward purchasing soda and junk food. And although a few studies have linked participation in the SNAP program with higher rates of obesity, some experts believe unrelated effects of poverty factor into that. Other research suggests the program has helped low-income families gain access to food.
Despite a lack of consensus on these and other criticisms of the program, opponents of SNAP are pushing for drastic cuts.
For the last five years, the House Budget Committee has proposed dramatically slashing funding for SNAP and converting the program into a block grant. Last year, the committee called for more than $150 billion — over 20 percent — in cuts over the next decade.
It's currently not clear whether President-elect Donald Trump would support making such drastic changes to the program, especially since he still hasn't nominated a new administrator for the USDA, the agency that oversees SNAP.
Amid the unknowns, anti-hunger advocates are preparing for challenges. Twelve organizations signed a joint statement in December to call on Trump and the new Congress to protect SNAP and similar programs as part of "a strong and effective national nutrition safety net" for vulnerable, low-income households.
Bread of the World, one of the groups that signed the statement, is focused on continuing to educate lawmakers about SNAP's impact, spokesman Eric Mitchell told HuffPost.
"SNAP is probably the most important anti-hunger program Americans have," he said. "We don't want to see any changes that will put more people at risk of hunger. We're going to have to be very vocal."
Infographic by Alissa Scheller.
Joseph Erbentraut covers promising innovations and challenges in the areas of food and water. In addition, Erbentraut explores the evolving ways Americans are identifying and defining themselves. Follow Erbentraut on Twitter at @robojojo. Tips? Email joseph.erbentraut@huffingtonpost.com.
Related
Before You Go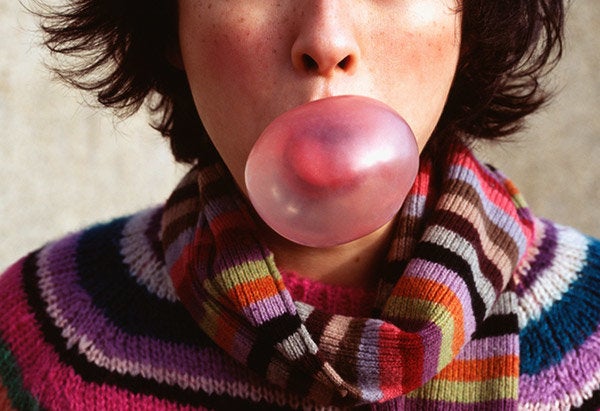 Sneaky Tips For The Grocery Store