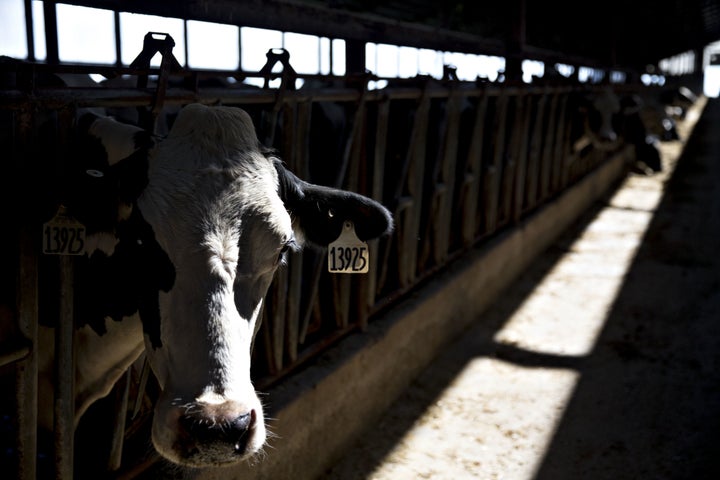 The question of how to address the above failures is, of course, a tough one. In fact, it's a question so tough it's gone mostly ignored, so far, in the presidential contest.
The answers that some call for involve the implementation of further regulations for farmers, food manufacturers and consumers alike, and advances in these areas are often touted as successes by "good food" activists like Michael Pollan, author of Food Rules and The Omnivore's Dilemma.
But not all food rules are good food rules, and many regulations concerning the American food supply have actually had a negative impact on food producers, particularly small ones, while incentivizing instead the sort of practices preferred by larger, corporate producers.
Such is the argument laid out by food writer, attorney and professor Baylen J. Linnekin in his new book, Biting the Hands that Feed Us, out this month.
In just one example, Linnekin points out how the cosmetic standards laid out by the EPA and USDA and adhered to by many retailers result in countless pounds of "ugly" but otherwise delicious produce — an estimated half of all the produce grown in the U.S. — going uneaten.
The book makes a strong case that the biggest issues facing our nation's food supply are ones deserving of bipartisan solutions — and that those solutions might actually entail fewer, better food laws instead of a spate of new ones.
The Huffington Post recently spoke with Linnekin.
What was the inspiration behind your new book? Who did you write it for?
Obviously, I would never have written the book if I didn't think sustainability in our food system wasn't an important goal. But I think people look at sustainability as something that must be supported always by stricter and stricter, more and more, greater and greater regulations. I think that would turn off anyone who identifies as a conservative or libertarian and I think that's too bad. As I point out in the book, this is not the case.
I think I'm appealing to the people on the ideological right to recognize that there are ways to have a sustainable food system that don't involve the government telling us everything to do. I'm also pointing out the ways that some on the right, like Michele Bachmann, the former representative of Minnesota, are big recipients of farm subsidies and are hypocrites on these issues. And to the people on the left, I'm suggesting that not all regulations are bad. The book is about how some regulations are bad, and if we're unwilling to repeal the bad regulations that harm the food system you want to exist, I think you need to take a long, hard look in the mirror.
"None of these are political issues that belong to either the Democratic or Republican or Green or Libertarian Party. These are issues everyone can, should and does care about."
This is, essentially, a conservative case for fixing our food system. Would you agree with that assessment?
I should stress that I identify as a libertarian and not a conservative. There are people that I portray in the book, like Thomas Massie, a more libertarian-minded member of Congress who raises grass-fed beef on his farm in Kentucky, who has co-sponsored legislation with Chellie Pingree, a stalwart liberal member of Congress who is, likewise, an organic farmer who lives on an island off Maine. I think that's a great example of the actual food movement, the people who really care about the small farmers on the ground and the individuals that want to make their own food choices, rather than the sort of politicized food movement. They recognize that so many regulations value large producers over small ones, wasting food and getting in the way of people growing fruits and vegetables in their own yards.
None of these are political issues that belong to either the Democratic or Republican or Green or Libertarian Party. These are issues everyone can, should and does care about. I'm not trying to discourage people from getting too "political" about their food, but I think that when some of the ideology gets in the way of recognizing that there is room for collaborating with people who you don't agree with on some issues to create meaningful change, you've got blinders on. I hope this book will be a way to look at food regulations and food sustainability in a different way such that people will come to see others, whether they be Republicans or Democrats, as a partner on food issues instead of this sort politicized enemy.
In your book you discuss food waste reduction efforts as a promising example of bipartisanship on this. Could food waste activism provide a model of collaboration going forward?
We certainly need less partisanship on issues like this. Some of the good food rules I cited in the book are ones that have tackled food waste. The Emerson Act was named after a Republican congressman who passed away before that law took effect and was sponsored during the Clinton administration, which was not exactly an era of cooperation, but was very successful in the Republican House, and President Clinton signed it gladly. The PATH Act was sponsored by [Republican] John McCain and several Democrats. Those are both efforts to increase food donations with the ultimate goal of reducing both hunger and food waste.
I think food safety is another area where there's a divide, particularly on the left, between supporters of local food and supporters of increased food safety. I don't know exactly how to bridge that schism between people like Pollan who identify as local food supporters and people like Marion Nestle who are more aligned with food safety rather than local food. I think my appeal would be for food safety supporters to rally support for regulations that actually make our food safer.
You do criticize some individuals and programs typically revered by the food movement — not only Pollan, but also the Michelle Obama-backed Healthy, Hunger-Free Kids Act, as two examples. Were you nervous to air these critiques of folks held dear by many who would be considered your book's target audience?
I wasn't the least bit nervous. I think that disagreement and debate is healthy. I'm certainly not lashing out at Pollan [for his support for the Food Safety Modernization Act] or calling him names. I think it's important to add to the discourse and constructively dialogue with one another. With the first lady and the National School Lunch Program, it's important to point out that the idea that the first lady created food waste in the program is absurd, but it's worth noting that food waste has increased due to some of the measures in the act.
There is obviously a lot of work to be done to get both these "bad" food laws repealed and "good" ones passed. What do you think all of us can do, as consumers and eaters, to speed up progress?
Some of the things I talked about in the book include the role of consumers in, say, ugly fruits and vegetables. The regulations the USDA and EPA have established make wasting the "ugly" fruits and vegetables often times easier than actually picking them at the farm and trying to sell them. The government's at fault there, full stop. But it's also incumbent upon consumers to change their behavior and recognize that.
Now, I'm not a food anarchist and this is not a book about eliminating all rules. This is about eliminating the bad ones, but also changing our own behavior and expectations to also improve the food system and make it more sustainable.
Are you optimistic that we are on a path toward a better food system?
I think I am optimistic. I think there is a growing interest and understanding about food and sustainability, and people increasingly care about this even if it's not sort of traditionally in their political or ideological wheelhouse. I think that trend will only continue.
If you look back maybe 10 years — even 5 years — food waste, for example, was an issue very few people were talking about and now it's very much at the forefront of the food system. As I note in the book, if food waste were a country in terms of how much waste it contributes to greenhouse gas emissions, it would be the third largest country in the world, behind the U.S. and China in terms of its GDP. I think that shows the potential impact reducing our food waste from the 40 percent we currently waste to even cutting it in half would have on both the food issue and climate change.
If readers take one thought away from reading your book, what do you hope that will be?
I hope that people who are skeptical of sustainable food because they think it's a system that requires billions of new regulations will read this book and come to embrace sustainability in food not as something that requires this huge new regulatory structure, but as something that would actually benefit from deregulation in many ways.
And I hope supporters of sustainable food who I think are sometimes guilty of thinking we just need more rules will instead recognize that the people arguing against more regulations aren't always wrong and that perhaps these two groups can meet somewhere in the middle and hold hands and eat a sustainably raised, grass-fed hamburger.
This interview has been edited for length and clarity.
Joseph Erbentraut covers promising innovations and challenges in the areas of food and water. In addition, Erbentraut explores the evolving ways Americans are identifying and defining themselves. Follow Erbentraut on Twitter at @robojojo. Tips? Email joseph.erbentraut@huffingtonpost.com.
Before You Go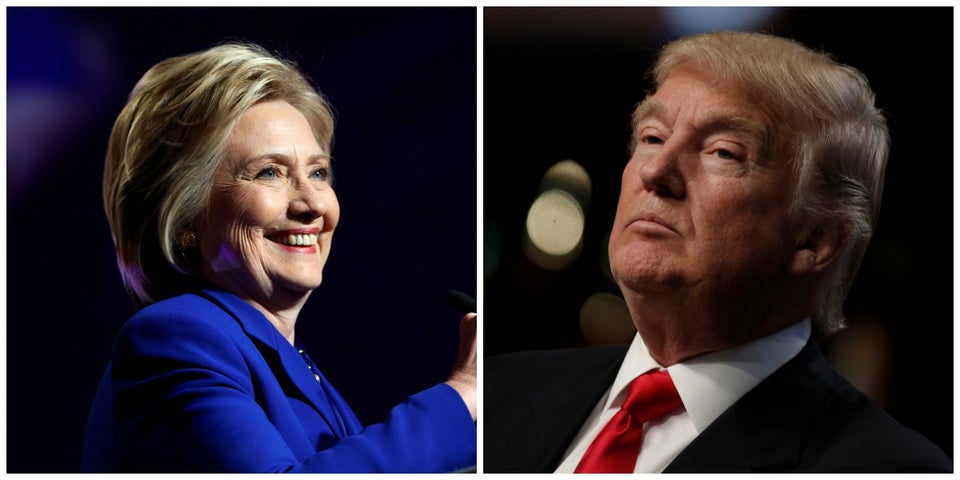 Here's What We Know About The Presidential Candidates' Health
Popular in the Community