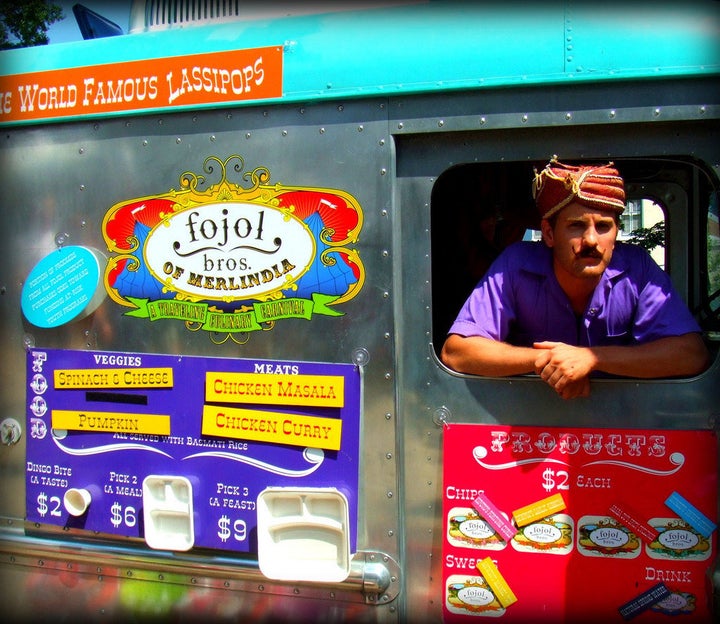 WASHINGTON -- It's barely taken 24 hours, but the D.C. Food Trucks Association has already assembled more than 500 signatures in support of new regulations governing mobile food operatons.
Since the District of Columbia's Department of Consumer and Regulatory Affairs released a new 67-page regulatory document on Jan. 20, traditional brick-and-mortar restaurants and food truck operators have been mobilizing during the public comment period.
With the release of its petition, the D.C. Food Truck Association has embraced the proposed rules. Most of them, at least.
"Overall, the proposed regulations are a significant improvement to the current rules," the association's executive director, Che Ruddell-Tabisola, said in a statement.
There are, however, three rules that the association takes issue with:
Limiting Sweets Trucks To 10 Minutes: DCFTA want sweets food trucks to stay as long as savory food trucks.
Zoning of Food Trucks: The new regulations that establish "Vending Development Zones." DCFTA feels these zones could be manipulated by brick-and-mortar restaurants to lock out food trucks from certain areas.
Shorter Hours for Food Trucks Than for Restaurants: Food trucks would be required to cease operations at 10 p.m. on weekdays and 1 a.m. on weekends. DCFTA believes "food trucks should be allowed to be open the same hours as restaurants."
The period for public comment on the proposed regulations will end Feb. 18.
Popular in the Community