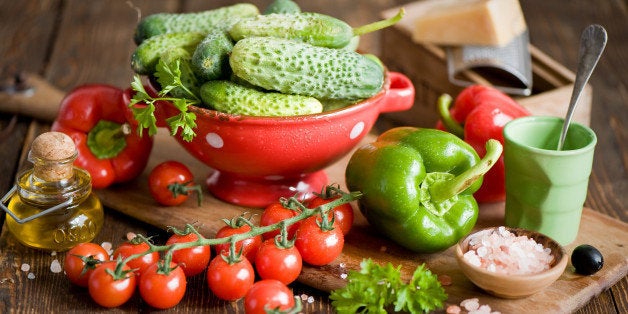 Okay, I realize you probably don't ever want to hear the word "vortex" ever, ever, again if you live in Chicago. But really, there is another definition of the word besides a swirling mass of frigid air stuck over Chicago. An incredible food justice vortex is taking place at KAM Isaiah Israel Congregation in the Hyde Park-Kenwood neighborhood this M.L.K. weekend, and it is the other kind of vortex, as in being the center of the sustainable food universe in Chicago, vortex. This will be a good kind of vortex, bringing a lot of knowledgeable people in Chicago urban agriculture together in one place for the weekend, imparting their knowledge to spread the urban ag. word.
Have you ever wondered about how to start a community garden? How do you compost if you live in a small space? How do you ferment something? How can you have a garden in an apartment? How can you use public space to grow plants for food? How do you make bread? What is sustainable coffee? What about food waste? What can you do to get involved in an urban garden? Robert Nevel, the founder of the KAM Isaiah sustainable food program, has brought a lot of key players together for the weekend.
On Saturday afternoon from 4:30 p.m. to 6:30 p.m. a "dream team" of urban ag. experts will come together for a community design workshop of a sustainable urban food forest with input from the audience: Dave Snyder of the Chicago Rarities Orchard Project, Michael Thompson Co-Founder of the Chicago Honey Coop, Seneca Kern, Co-Founder of WeFarmAmerica, Ken Dunn, Founder and Director, Resource Center, Elan Margulies, Director Emeritus of Pushing The Envelope Farm, Erin Dumbauld, Farm Manager, KAMII Food Justice and Sustainability Program and architect Robert Nevel, the founder of KAMII's Food Justice and Sustainability Program, and the synagogue's president will lead the workshop with a reception at 6:30 p.m. to follow.
Anybody can attend and the event is free. As president, Robert Nevel explained, he was able to bring these people together because it is the "slow time of year" for urban ag., otherwise they wouldn't have the time, all these people are real "doers" and "activators" that are really making sustainable strides in the Chicago landscape, and are busy tending to their gardens and projects once the weather gets warmer. Anyone who is curious about neighborhood gardens, what it takes to "grow" something in Chicago, wants to know "how to," these are the people to talk to and ask questions, and did I say the seminar is free?
There are workshops taking place on Sunday, "Indoor Composting" with The Urban Worm Girl, "Sustainable Coffee" with Counter Culture Coffee, "Resources for Urban Growers" with Sarah Batka of the University of Illinois Extension, "Sauerkraut and Friends" with a cooking demo, "The Breadth of Bread" with a cooking demo, "Access To Urban Land for Growing" by Neighborspace, "Eat food From Tree: Soils for the Modern Caveman and Cavewoman" by Lake Street Supply and more.
If you want inspiration and to be challenged, the keynote address of the weekend takes place on Friday night, 8:00 p.m.:"The New Frontiers of Justice: Beyond the Social Contract." Keynote speaker Martha C. Nussbaum, Ernst Freund Distinguished Service Professor of Law and Ethics, Department of Philosophy and Law School, The University of Chicago.
There are other sustainable food educational events that take place in Chicago during the winter/spring, but most you have to pay for or at least pay an entry fee and other fees. This weekend is one more demonstration that Chicago is a leader for the country in urban ag. knowledge and programs. KAMII's food justice and sustainability program, since inception in 2009, has grown, harvested and donated more than 12,000 pounds of fresh food in Chicago. There will be a whirlwind of food information being passed along over the weekend, I guess it proves despite some economist's claim, in this case there is a "free lunch".
Support HuffPost
The Stakes Have Never Been Higher
Related
Popular in the Community