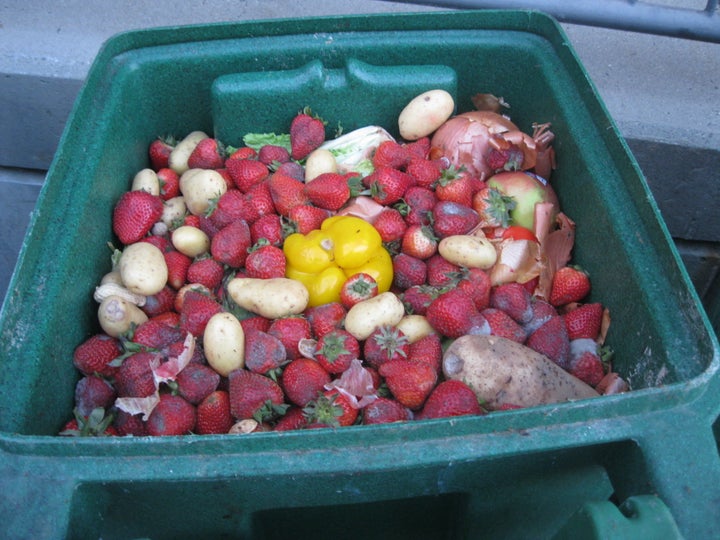 As 2017 draws to a close, I'm struck by the fact that 2030 is now just 12 years away. Food waste fighters know the significance – by 2030, the U.S. has committed to cut food loss and waste in half – a very tall order. And while momentum around food waste reduction remains strong, it must be harnessed in numerous ways as part of a larger strategic framework to achieve impact at scale. To date, that needed national framework has been missing.
Stepping back for a moment, it's important to note that our food system is in the midst of several meta-trends. Consumers in industrialized nations like the U.S. desire more "fresh" food (think fruits and vegetables with high perishability). They also value convenience, and increasingly they are buying food on-line. Notably, when consumers buy food on-line, they tend to order more than they need. And further, when they buy food on-line, new research suggests that they waste more because of the lack of direct connection to it (in other words, the less effort that is expended in acquiring food, the easier it is to discard it). Moreover, rising per capita incomes around the globe will lead to increased purchases of resource-intensive products like meat, and the spread of technology and on-line offerings will hasten that transition.
Taken together, these trends are likely to exert significant counter-pressure to any gains in food waste reduction emanating from the momentum behind the topic in recent years. And it's worth questioning whether that momentum is reaching "deep" enough into our society. At a recent Food Tank event, renowned chef Tom Colicchio commented that despite considerable efforts by many of us, most Americans still lack sufficient awareness of the scope and scale of the food waste problem. I tend to agree, and that's a problem.
Why? Because food waste is a big problem. It matters a lot. Aside from many compelling social and environmental statistics related to food waste, one need only look at the 17 UN Sustainable Development Goals (SDGs) – that audacious framework designed to make the world a better place for all of humanity -- to grasp its importance. Poverty, hunger, health and well-being, education, water, energy, sustainable cities, responsible consumption and production, oceans, climate – all of these themes require a sustainable, equitable food system, which in turn requires a dramatic reduction in food loss and waste.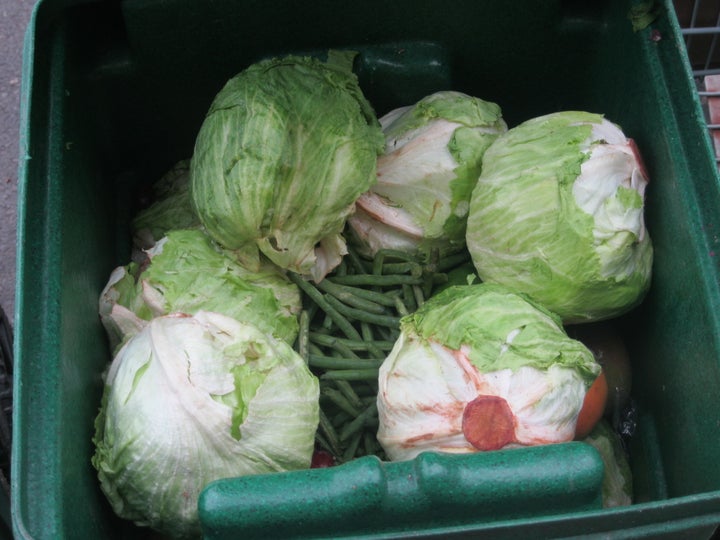 In the U.S., we waste more than 60 million tons of food annually – between 30% to 40% of production – while more than 40 million citizens are food insecure. Such excessive waste of food resources not only represents a missed opportunity to feed people, it also carries extraordinary environmental and financial costs. Our current food system simply isn't sustainable. Clearly, we need change to significantly reduce food waste. Change which is broad and deep, from individual consumers to large producers, and cutting across all sectors of our food supply chains.
Such change requires national commitment, with a government-supported national strategy for food waste reduction.
But the appetite for change to lead food waste reduction has been lacking at the federal level. In late 2015, USDA and EPA commendably joined many other countries around the world in announcing a 50% reduction goal for food loss and waste by 2030. Even more commendably, Representative Chellie Pingree of Maine introduced legislation to reduce food waste by expanding liability protections to facilitate food donations, simplifying date labels, and increasing education and research efforts. But otherwise, there has been little federal action to address food waste at the national level – and to meet our stated goal of 50% reduction. That must change.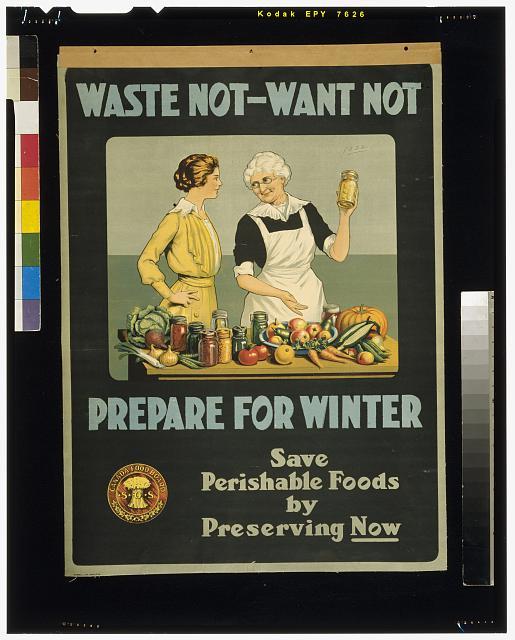 This lack of interest at the Federal level is puzzling, as the benefits of reducing food waste are clear and powerful: redirecting excess food to people to reduce hunger (and optimally, improve nutrition), reducing water pollution and greenhouse gas emissions from food decomposing in landfills, reducing soil depletion, saving money and energy associated with wasted resources, and freeing needlessly wasted human capital for other beneficial uses.
Indeed, the business case alone is quite compelling – the World Resources Institute (WRI) notes that every dollar companies invest in food waste reduction results in $14 in savings. Who wouldn't sign up for a 14 to 1 payback?
One would think that food waste reduction is not a particularly difficult mission to get behind, and that's good, for impactful collaboration is needed quickly. To meet the 2030 food loss and waste reduction goal, the U.S. must reduce food losses at the retail and consumer levels by 66 billion pounds. As we enter 2018, the simple math says we need to get on course to average a reduction of more than 5 billion pounds per year.
Such a course requires national commitment, with the appropriate organizational structure to develop a national strategy and measurement-focused plans, all supported by federal participation and funding. A RoundTable of food waste leaders from multiple sectors would be a great place to start.
On the plus side, there are plenty of examples for U.S. leaders to reference. The UK, for example, has WRAP, a multi-stakeholder organization which continues to lead in driving food waste measurement and reporting efforts in multiple sectors. From 2012 to 2016, the European Union supported FUSIONS, a consortium of 21 project partners across 13 countries focused on creating a more resource-efficient Europe by significantly reducing food waste. The EU now supports ReFresh, a similar consortium of 26 partners (from 12 European countries and China) working from 2015 to 2019 on advancing Target 12.3 – which calls for halving food waste at the retail and consumer levels by 2030 and reducing food losses along production and supply chains. And most recently, the Australian government assembled a group of experts from business, academia, non-profits, and government to develop a national strategy to halve the country's food waste by 2030. The Australian strategy focuses on four priority areas – policy support, business improvements, market development, and behavior change. Significantly, it notes that everyone has a role to play in food waste reduction, and it cites the need for collaboration, innovation, and knowledge-sharing. Further, it provides initial funding for an independent governance body to develop an implementation plan, coordinate and prioritize work efforts, establish a voluntary commitment program to spur food waste reduction among businesses, and establish a national food waste baseline to track progress toward the 2030 goal.
All of these efforts can – and should – serve as valuable resources for U.S. officials to utilize in forming a national strategy for food waste reduction.
Earlier this year, I teamed with fellow food waste leaders Jonathan Bloom (American Wasteland) and Andrew Shakman (LeanPath) on a joint session with experts at the Food and Agriculture Organization (FAO) in Rome to explore U.S. and global perspectives on food waste. In preparing for that session, we discussed the growing awareness of the global food waste problem, and our feeling that we were nearing an inflection point where that awareness had to translate to a new level of tangible action – which we dubbed "food waste 2.0." Our presentation reflected our belief that getting to that next level requires a focus on three critical themes – Culture Change, Education, and Prevention.
Without question, achieving significant reduction in food waste in the U.S. requires broad and deep culture change. When it comes to food, we expect big portions, unblemished "perfect" produce, excessive variety, 24-hour availability, and low cost. These expectations emanate from a post-war culture of abundance, one that emerged with alarming speed, and one that is out of sync with planetary boundaries – particularly as the global population will soar past 9 billion in the near future. In a very short time period, we've lost touch with the value of our food – and all of the resources that go into producing it – to the detriment of people and planet.
Changing culture requires an array of efforts to reconnect Americans with the value of food, and the true scale and costs of food waste, in order to change behavior. As Jonathan Bloom noted, it also requires concerted educational efforts to break institutional factors (such as poor-quality food, improper lunch logistics, "all-you-can-eat" buffets, and a focus on disposal versus redistribution) that reinforce and normalize food-wasting behavior rather than de-normalizing it. Further, as Andrew Shakman conveyed, we need to focus on measurement to properly manage food waste in our institutions, and we need to think big, shifting the food waste conversation upward over time from recovery to prevention (the top, most impactful rung of the Food Recovery Hierarchy) while also engaging business in responsible production to avoid over-production.
We already have a stated goal to cut U.S. food waste in half by 2030. A national strategy with federal support, appropriate organizational structure, and dedicated people -- with a focus on culture change, education, and prevention -- is now needed to achieve it.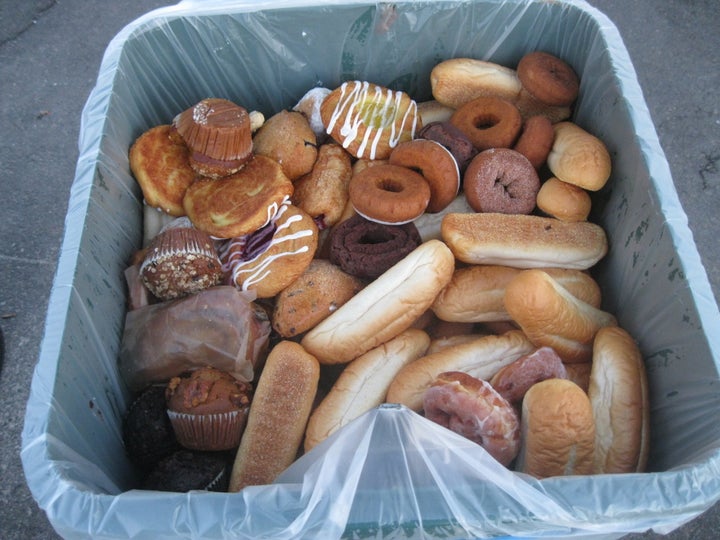 Support HuffPost
The Stakes Have Never Been Higher
Related
Popular in the Community