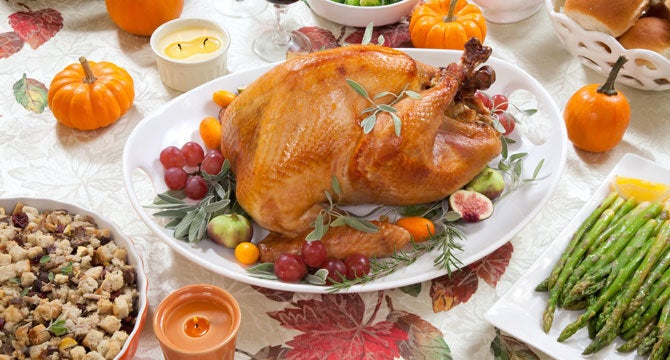 Thanksgiving is, of course, the annual day of overdoing it. But that excess can be felt in more ways than a slice of pumpkin pie too many. We're all prone to prepare far too much food than is needed -- and a lot of that food isn't eaten.
The U.S. Department of Agriculture estimates 35 percent of the turkey meat that Americans buy each year is thrown away, compared to the 15 percent of chicken meat that's typically wasted — and there's good reason to believe the bulk of that turkey waste takes place around Thanksgiving, when the bird is most in demand.
All that uneaten grub adds up. According to the Environmental Protection Agency, 30 million tons of food waste get sent to landfills every year, and that waste is landfills' second largest source of methane, a potent greenhouse gas that contributes to climate change.
It isn't all the bird's fault, of course. JoAnne Berkenkamp, senior advocate at the Natural Resources Defense Council's Food and Agriculture Program, believes that many families end up wasting food during the holidays because they're trying to accommodate guests' wide-ranging dietary restrictions and taste preferences.
"People have really good intentions and some of those good intentions lead to food being wasted," Berkenkamp told The Huffington Post. "It's grounded in wanting to feel abundance and wanting to have a positive experience during meals at home. But we need to think about doing all of that without wasting more food and while enjoying the food that we have. "
Our phones are increasingly able to help all of us do just that.
In a feature published last week, the non-profit food advocacy group Food Tank highlighted some 14 different apps that have been developed to help people toss out less food.
Among them, the USDA's FoodKeeper app offers food storage and safety tips and can send expiration reminders to users. LeftoverSwap allows users to take a photo of their unused food and offer it to an interested community member. Reta allows users to keep track of the food in their refrigerator and helps them avoid buying food they don't need.
California's Feeding Forward and New York's PareUp offer more localized solutions, and others, like Ample Harvest, are more focused on connecting food producers and retailers with food pantries and donation sites in their communities.
The goal they all share, Food Tank president Danielle Nierenberg explained, is making it even easier for individuals to make a real impact on an important issue.
"These are very simple things you can do that don't impact your joy or pleasure around food," Nierenberg said.
Of course, there are low-tech strategies to reduce food waste both around the holidays and year-round. Carefully calculating portion sizes and adjusting recipes accordingly can be helpful, as can offering to-go containers allowing dinner guests to take away leftovers to enjoy later.
Ultimately, it's about increasing awareness of the problem, a battle Berkenkamp believes advocates are winning. At a time when more and more people are wanting to know where and how the food they're eating is made, it's natural to expect that curiosity to extend to what happens to the food when we're finished with it.
"I think we're in the early phases of this issue coming into the popular consciousness," Berkenkamp said. "And Thanksgiving is a critically important time to think of all this."
Joseph Erbentraut covers promising innovations and challenges in the areas of food and water. In addition, Erbentraut explores the evolving ways Americans are identifying and defining themselves. Tips? Email joseph.erbentraut@huffingtonpost.com.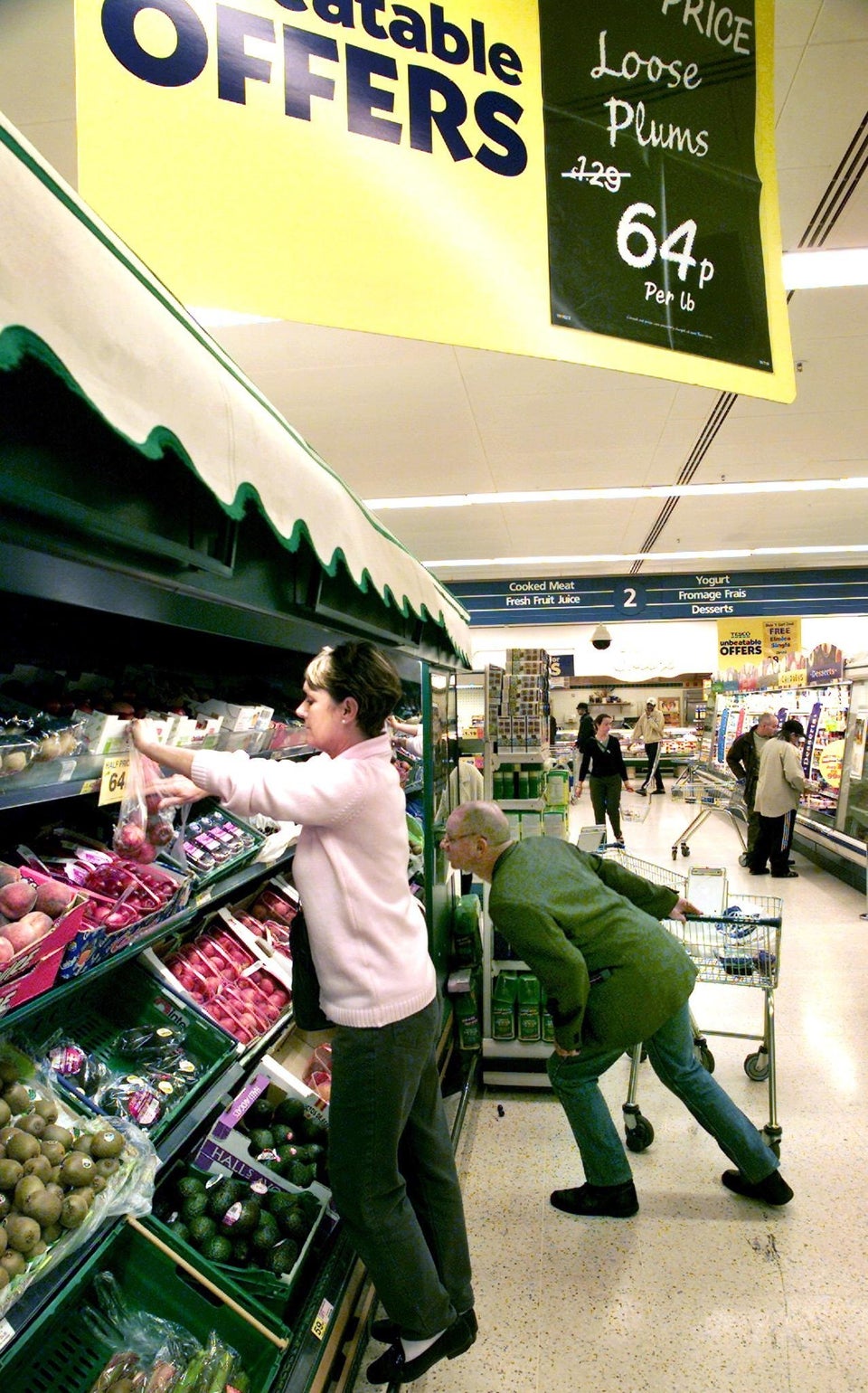 Food Waste: What You Can Do