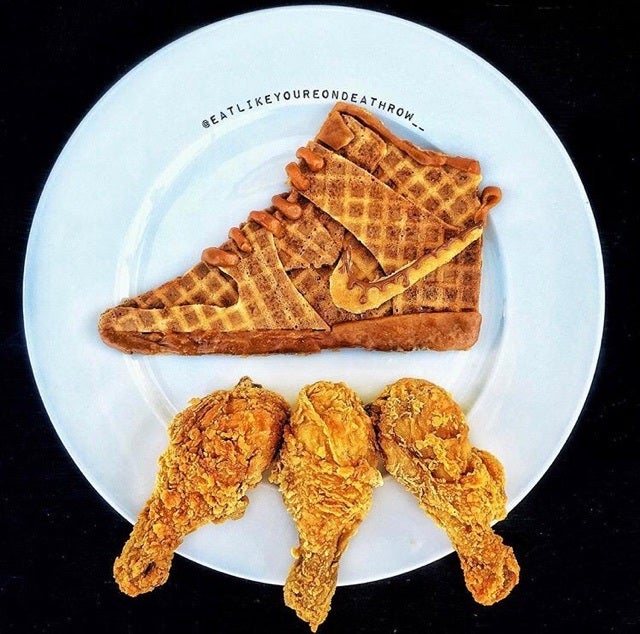 Growing up we were all told to not play with our food, but let me tell you, if you play and create as well as Ro Jacia, keep doing it!
Ro is a visual artist residing in California. Her medium of choice is food. She has been creating her eye catching free styling edible sushi/bento creations that resembles our favorite sneakers i.e. Jordans and Adidas Sneakers for quite some time now. Rice is the main medium she uses for the sushi kicks pictured bellow, but uses different variations of food that are better suited for the subject at the moment.
basically I started with the sushikicks, as a way for me to use excess rice that end up uneaten and as a cathartic way for me to do at the time of my father's death.
Ro began to get noticed due to he infamous food art that are in the shape of the male and female genitalia.
I found that they are well loved so I just kept making them as well as creating edible version of anything pop culture.
Related
Popular in the Community