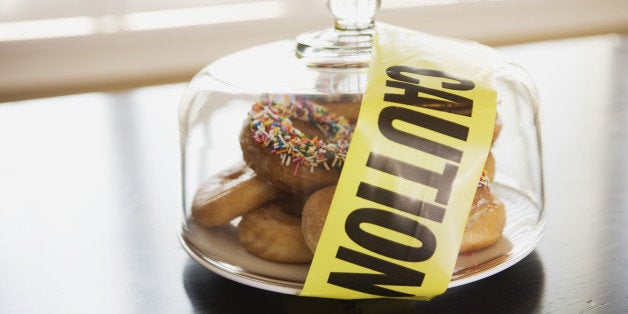 You're more likely to get food poisoning from restaurant food than you are from food you cooked at home yourself, according to a new report from the Center for Science in the Public Interest.
More than 28,000 people were sickened from 1,610 restaurant-linked foodborne illness outbreaks from 2002 to 2011, CSPI researchers found. Meanwhile, 12,980 people were sickened from 893 private home-linked foodborne illness outbreaks in that same 10-year period.
There were also 313 outbreaks linked to the workplace, 224 outbreaks linked to banquet halls/catered events, 144 outbreaks linked to religious or social clubs, 138 outbreaks linked to schools, 126 outbreaks linked to camping/picnics/farms, 66 outbreaks linked to prisons and 57 outbreaks linked to sick/elderly/youth service in those 10 years.
The category of food most linked to outbreaks was produce, with 667 outbreaks and 23,748 illnesses being associated with produce. In the past decade, produce, seafood, poultry and beef were responsible for the most solved foodborne illnesses.
The CSPI report also showed that reporting of foodborne illness outbreaks has decreased between 2002 and 2011, by 42 percent. The researchers noted that this doesn't mean there were fewer outbreaks, though -- "the recent recession, influenza pandemics, and post-9/11 bioterrorism investments have all diverted state public health budgets and attention away from identifying outbreaks and figuring out their causes," according to a press release on the new report.
The report also showed that most -- 70 percent -- milk-related foodborne illness outbreaks involved raw milk.
For more details on outbreaks analyzed by the CSPI, check out the report here.
Related