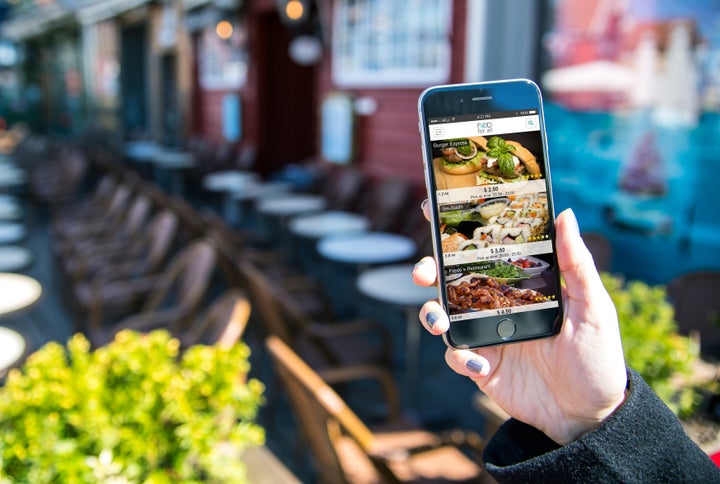 This article is part of HuffPost's Reclaim campaign, an ongoing project spotlighting the world's waste crisis and how we can begin to solve it.
If you like the idea of getting discounts at your favorite food joints, you might be in for a treat.
The mobile app FoodForAll allows users to buy leftover food from nearby restaurants at anywhere from 50 to 80 percent off the original price.
Users simply log in, see which participating restaurants in the area have surplus food available, order and pay through the app. They can go pick up their food at a time designated by the restaurant, usually around closing.
"The main goal is to reduce food waste, and have better distribution for restaurants' surplus food," CEO David Rodríguez told The Huffington Post. "If it were a country, food waste would be the third largest emitter of greenhouse gases. It has a huge impact on global warming, yet people are not aware of it."
FoodForAll is still in a pilot phase, only available to select users in Cambridge, Massachusetts, with around 30 restaurants participating. The app plans to launch for widespread public use in New York City and Boston in July.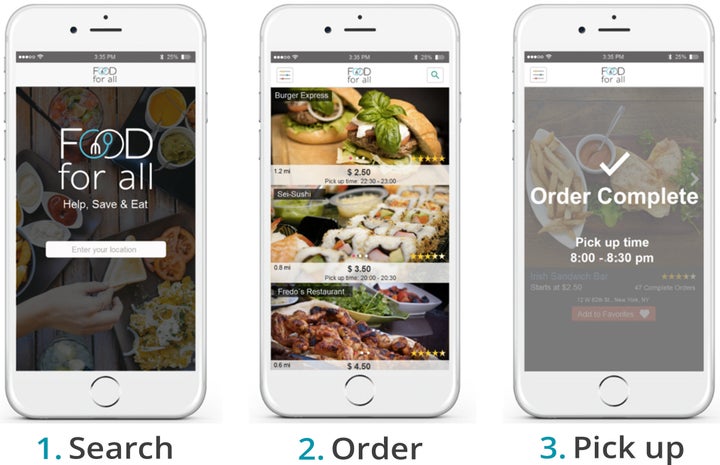 Instead of letting that food go to waste, FoodForAll wants to give restaurants a chance to sell it to customers at a discount.
"It's about bringing the startup world to try to solve the problem of food waste," Rodríguez said. "Nonprofits have been trying to solve it for years, so by also bringing the startup world to this market, [we can try] to solve the hunger issue, but also the greenhouse gas emission issue."
But the pilot hasn't been easy as pie, so to speak. Thousands of people have expressed interest in using the app, Rodríguez said, but restaurants have been harder to get on board.
The app has had to make some adjustments. Originally, it was going to describe the specific menu offerings of the various restaurants, but some eateries balked at the idea of users waiting until closing to get their favorite dishes for cheap. So now the app only shows that a restaurant has leftover food available, without listing specifically what it is.
And for people who might not want to spend money on food without knowing exactly what kind of food they're buying, there's another way to participate: donating a meal. FoodForAll plans to partner with nonprofits, Rodríguez said, so people can pay in advance for discounted meals and then an organization can pick up the prepaid food and bring it to someone in need.
The project has one more pilot run to complete before it launches this summer. In the spring, it will test with 2,000 users near Harvard, the Massachusetts Institute of Technology and New York University.
But no matter what happens, Rodríguez says the app is "100 percent, for sure" launching this summer in New York and Boston.
FoodForAll isn't the only app that's tried to tackle the food waste problem. TooGoodToGo runs a similar app in the U.K., allowing users to order leftover food at a discount from restaurants. BuffetGo lets users in Europe and the U.S. order cheap, surplus food from restaurant and hotel buffets. And Copia connects businesses that have extra food with organizations that serve people in need.
"We have competition, but we're not fighting against them," Rodríguez said. "We're happy more companies are doing something about this problem. We're working toward a bigger mission, which is to solve the problem of food waste."
Related
Before You Go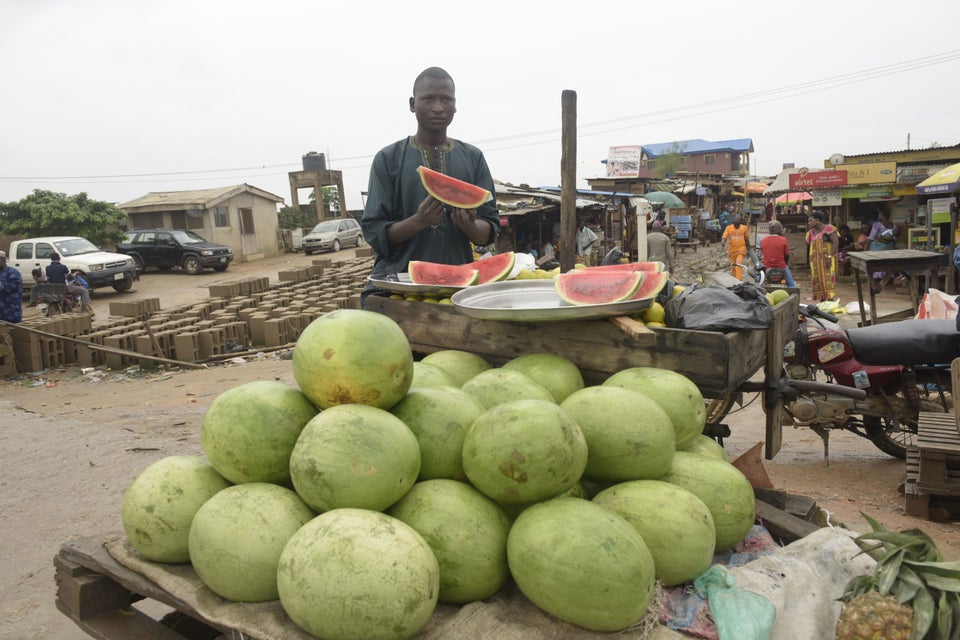 Countries that win at curbing food waste