For a long time, airport cuisine seemed to consist mainly of uninspiring personal pizzas sitting underneath heat lamps, washed down with a mandatory pre-flight cocktail.
And chain restaurants. Lots and lots of chain restaurants.
But thanks to recent trends in the industry, airport food is undergoing a renaissance. Travelers' tastes are evolving to expect higher-quality and more diverse options, while individual airports now rely more heavily on non-aeronautical revenue, CNBC reported in 2013.
To showcase some of the most mouth-watering airport eateries driving these trends, we've teamed up with United Polaris. So don't wait until the last minute to leave home for your next flight ― you might miss a unique experience if you do.
Best Modern Mexican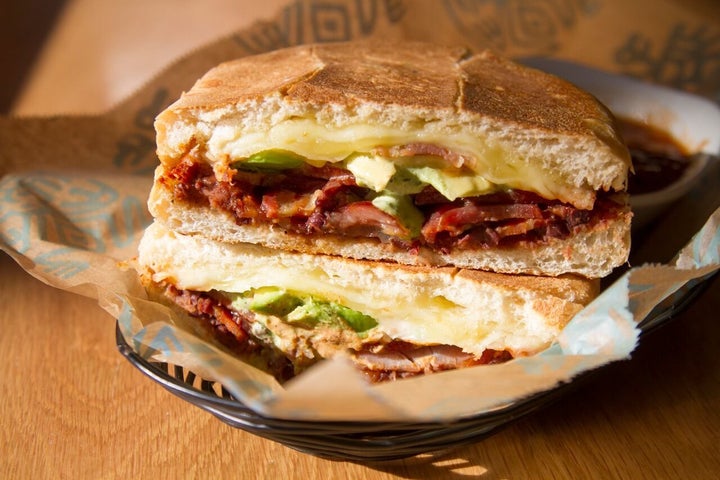 Tortas Frontera at Chicago O'Hare International (ORD)
Terminal 1, B11; Terminal 3, K4; and Terminal 5, M12
Celebrity chef Rick Bayless struck gold with Tortas Frontera, his mini chain of margarita-slinging love-letters to Mexican cuisine. The trio of airport restaurants, which specialize in tortas, griddle-baked Mexican sandwiches, puts a premium on fresh ingredients. By actually listing the farms from which they source their items, Bayless and his team are taking the farm-to-fork approach to the next level ― and from the rave reviews they're getting from customers and critics, it looks like the strategy is paying off. Try the Bon Appétit magazine–approved egg-and-chorizo torta for an early morning taste of heaven before dashing off to make your connection. And it may well influence future travel plans. As one Yelp reviewer writes, "you know an airport restaurant is good when you find yourself routing your flight 'inconveniently' through O'Hare just to get a breakfast torta!"
Best Use Of Your Company's Expense Account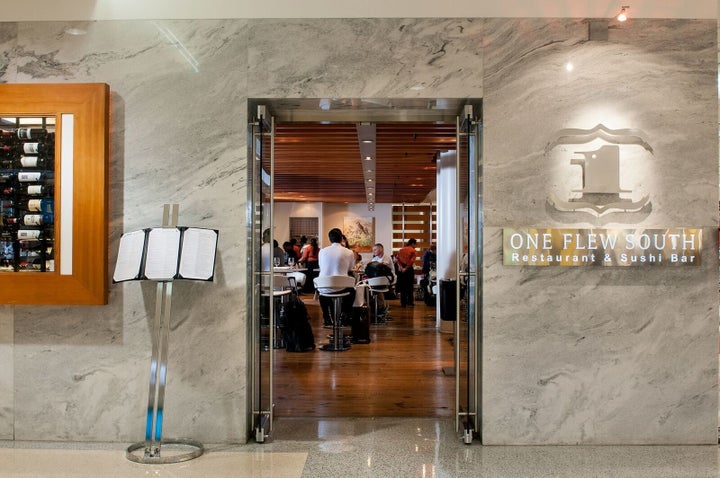 One Flew South at Hartsfield-Jackson Atlanta International (ATL)
This is what we talk about when we talk about good airport food. One Flew South consistently tops industry round-ups and is often touted as one of the best airport restaurants, not just in the U.S., but the world. GQ, CNN, Condé Nast Traveler and a slew of other publications can't get enough of the upscale eatery, and neither can the regular Joes ― on TripAdvisor, it's currently rated fifth out of over 3,000 Atlanta restaurants, full stop. Though hardly the cheapest layover haunt, OFS's self-proclaimed "Southernational" flair, which infuses global cuisine with a singularly Southern-style sensibility (Kentuckyaki springer chicken fried rice, anyone?), is worth the experience. Make sure to check out the sushi, and don't forget to wash it down with one of their expertly designed cocktails.
Best Bucket-List Stop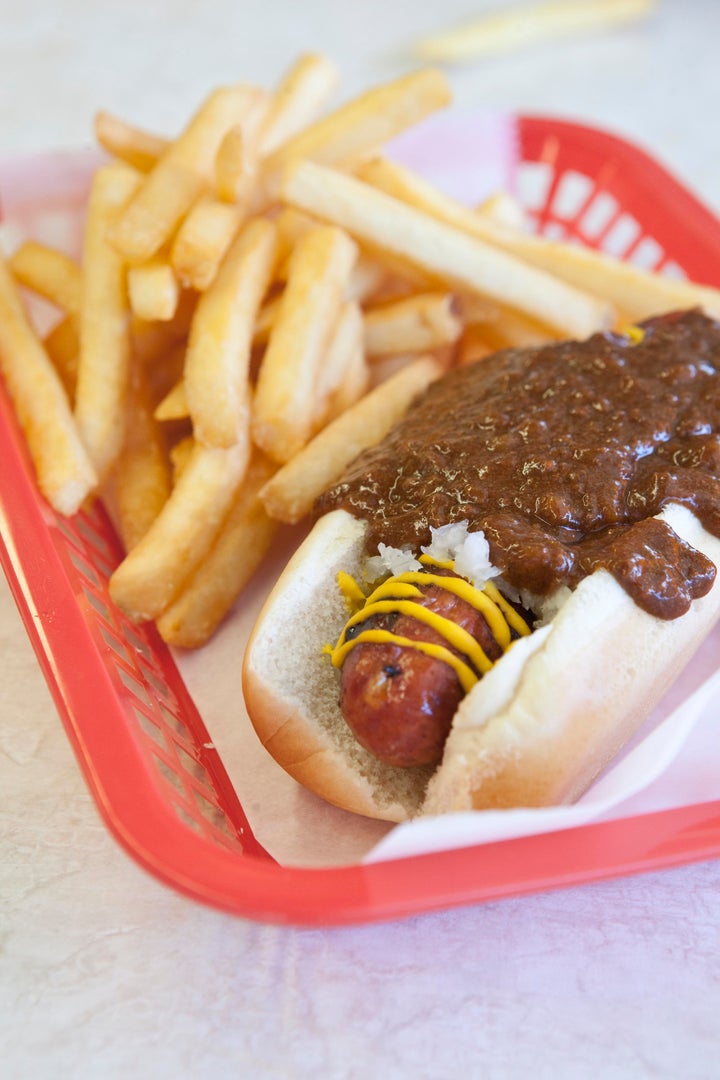 Ben's Chili Bowl at Ronald Reagan International (DCA)
Pre-security, Terminal B/C
Any respectable wonk will tell you that a trip to the nation's capital isn't complete without a visit to the venerated outpost of casual dining that is Ben's Chili Bowl. The only issue? It's arguably Washington, D.C.'s most-leaked secret. Even an off-season check-in at the original Ben's U Street location can often leave you stuck in a lengthy line snaking around the building's colorful murals (unless you're the President, of course). That's why you should take advantage of the lack of guidebook-toting crowds at the DCA location the next time you find yourself passing through. Stop by and pick up an iconic "half smoke," D.C.'s take on a classic seasoned sausage, and be sure to top it with that famous chili. Sure, these are exactly the type of indulgent eats one tends to avoid before a seven-hour flight to Madrid, but when the food's this good, who cares?
Best Guilt-Free Healthy Alternative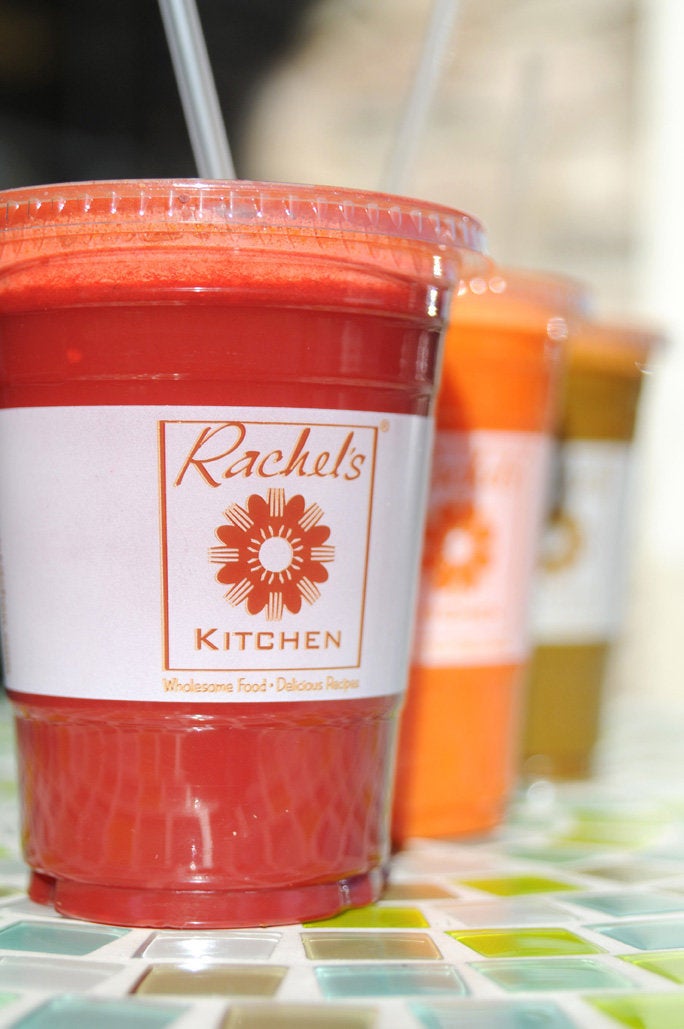 Rachel's Kitchen at McCarran International (LAS)
Let's face it, airport food isn't exactly known for helping us achieve #FitnessGoals. But for the McCarran International outpost of Rachel's Kitchen ― an esteemed Las Vegas–area string of restaurants serving healthy options ― wholesome goes hand-in-hand with ready-to-fly. The full Rachel's menu is pared back to the most popular essentials at this grab-and-go location. Look out for the vegan and vegetarian-friendly options like fresh salads and blended drinks. The Sunrise Smoothie, which mixes real strawberries, bananas and orange juice, is just what you need to wipe the sleep out of your eyes and energize you for the full slate of meetings awaiting you on the other side of the terminal doors.
Best Burger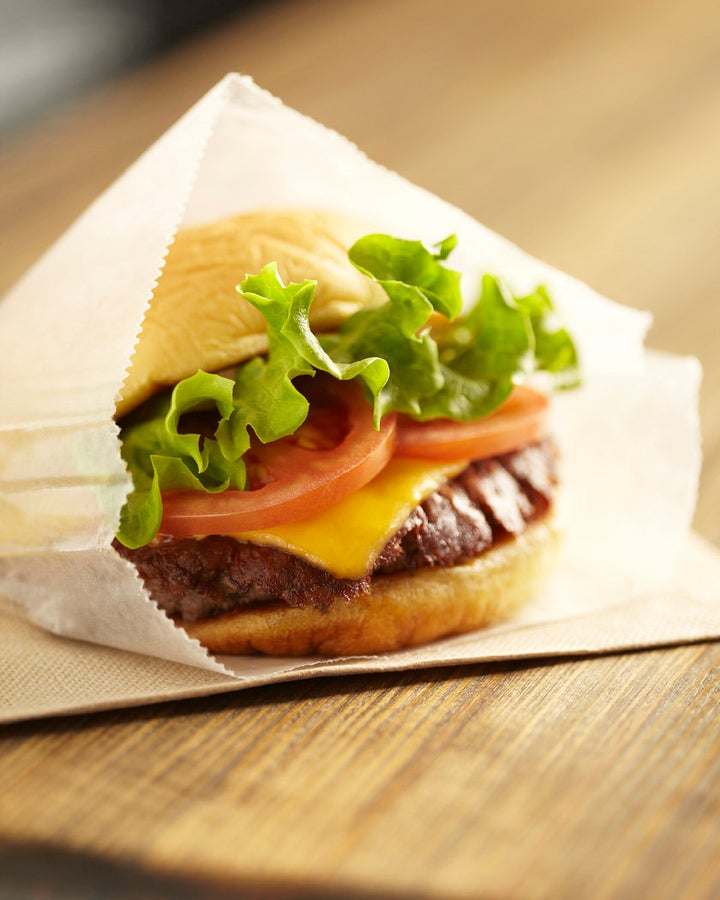 Shake Shack at John F. Kennedy International (JFK)
No need to adjust your screens, we meant to include a fast-food chain on a best-of list for foodies. If all chains did food like Shake Shack does, our collective hunt for ever-more obscure eateries just might lose a bit of its urgency. The gourmet burger joint's JFK location, recommended by publications like CBS and Eater, isn't its first in an airport; the Shack at Dubai International holds that honor. But there's something special about ordering the signature Shackburger, crinkle-cut fries and a chocolate-toffee "concrete" in the city where the business got its 2004 start as a humble hot dog cart.
According to Business Insider, Shake Shack's popularity ― almost entirely built off word-of-mouth, given their nominal marketing budget ― is due to their investment in "premium ingredients" like 100 percent Angus beef. Twelve years and a 2015 NYSE IPO later, that buzz has transformed that humble hot dog cart into a billion-dollar company.
Best Throwback Dessert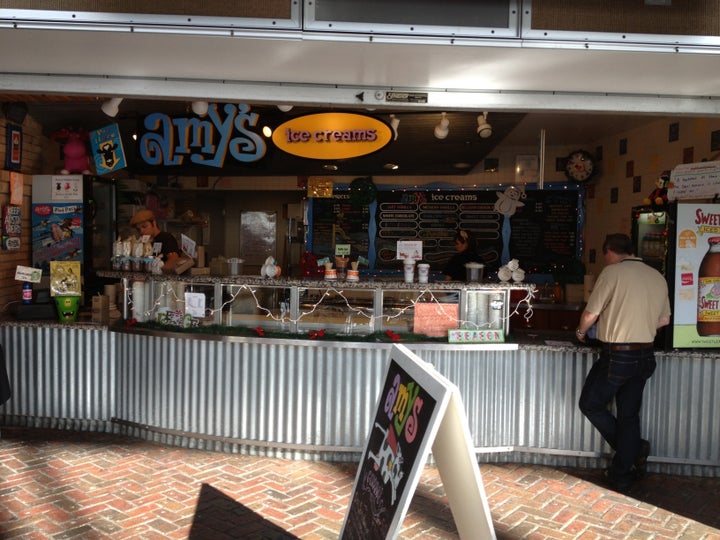 Amy's Ice Creams at Austin-Bergstrom International (AUS)
Austinites have been crowding Amy's for their ice cream and fro-yo fix since 1984, so it was only a matter of time before the store expanded its reach skyward with a location at the Texas city's main airport. And when you visit the ice creamery at AUS, rated as a must-visit by Zagat and the Travel Channel, you aren't stuck with plain old vanilla and chocolate: In addition to seven standard flavors and a wide range of toppings, Amy's features over 350 specialty flavors in daily rotation (an Apple Jacks cereal and sweet cream combo is sure to make you nostalgic for your younger days). Amy's whimsical offerings will have you smiling all the way to baggage claim ― and beyond, since you can buy hard-frozen pints of creamy goodness to take home.
United Polaris is United Airlines' all-new business class service, featuring a reimagined, built-from-scratch experience that prioritizes sleep and rest with the goal of making jet-lagged business travel a relic of the past.
Related