With Thanksgiving just around the corner, it's hard not to think about the amazing exhibition of German Renaissance Art that just opened at LACMA as anything less than a delicious visual treat for the holiday. Thanks to our German friends from three major museums in Dresden, Berlin, and Munich, LACMA is hosting the exhibition coinciding with the 500th anniversary of the Protestant Reformation, a period "characterized by major changes in thought, philosophy, science, and religion, spearheaded by Martin Luther's writings".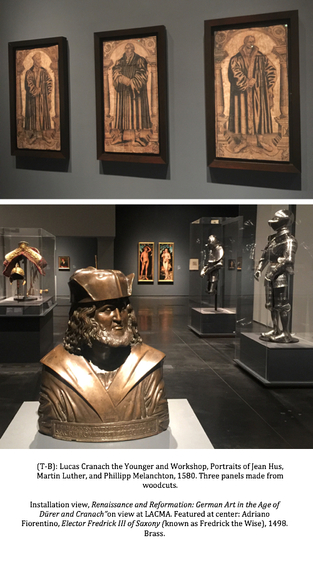 With more than a hundred major paintings, sculptures, drawings, and various decorative objects, this exhibition gives Angelenos the rare chance to see and study many masterpieces by such luminaries as Albrecht Dürer, Lucas Cranach, Hans Holbein, and Mathias Grünwald, just to name a few.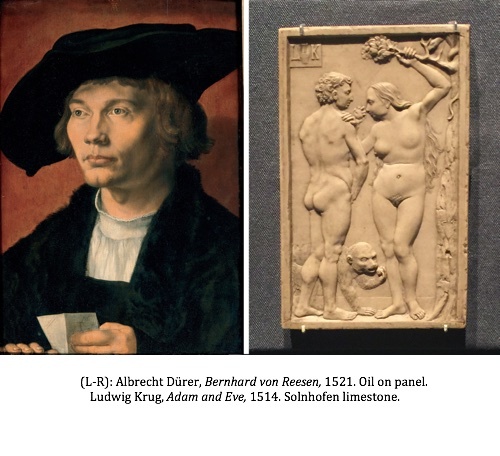 I've seen this exhibition only once so far, and I know that it will take me at least two more visits to take in and digest all the treasures that are on display. We're honored to have this unique exhibition here in L.A.; it's not travelling anywhere else, and at the end of March, all of the artworks will return to their respective museums in Germany.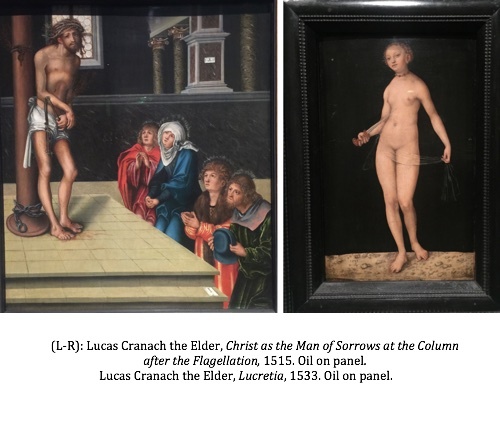 Now let's jump 500 years: from the German Reformation to our own equally dramatic time. Here's an exhibition of color photographs by Chris Engman at Luis De Jesus gallery that initially will fool you the way they fooled me. At first glance, you get the impression that you're looking at architectural images of low-key interior settings cleverly superimposed with beautiful, romantic landscapes.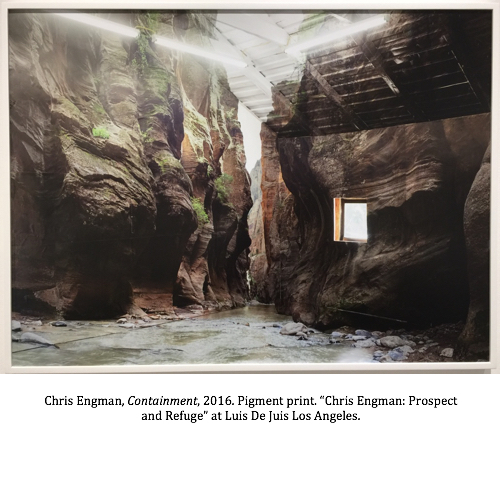 But come closer, and spend a little bit more time staring at the Grand Canyon-like setting... and all of a sudden, you see, in the middle of the cliff, a small square window. And looking even closer, more architectural details reveal themselves: the floor, the wood-panels of the ceiling, the florescent light fixtures. All that and more is part of the modest studio space where Chris Engman works.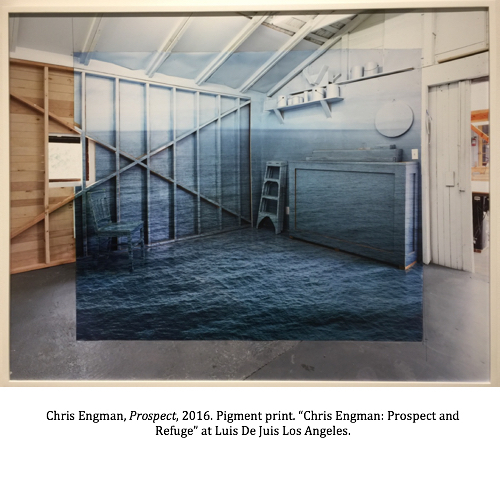 In one of his photos, he reveals his studio as a simple working space, but then carefully covers all nooks and crannies with numerous photographic images that together create an effect of a singular ocean view. Unless you see it up close, you might not fully grasp what I'm trying to describe.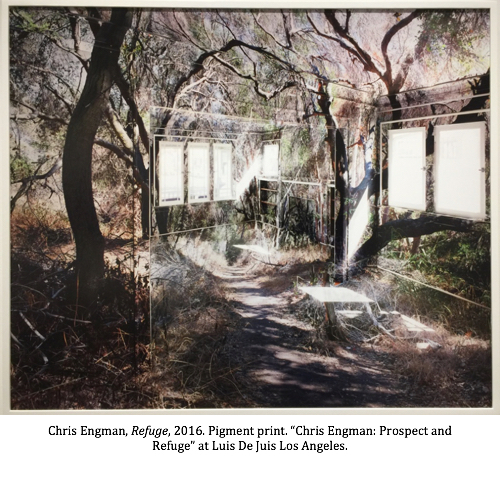 Although Chris Engman's photographs are the result of a labor-intensive process, the final images come across as effortless. Just think about the famous saying, "Fool me once, shame on you. Fool me twice, shame on me." Even after uncovering the magic tricks behind the creative process, you continue to be "fooled" by his photographs, yes, fooled, to the utmost delight -- again and again and again.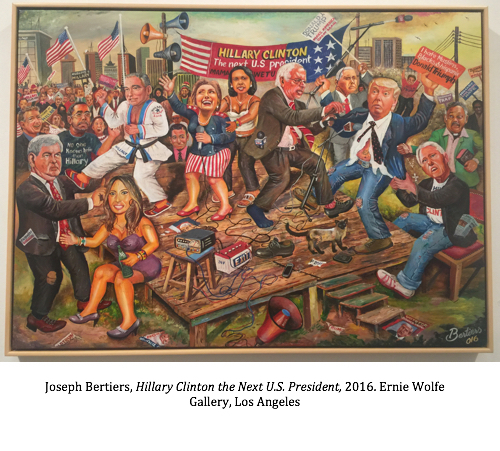 Let's finish today with a few words about the solo exhibition of the self-taught Kenyan painter Joseph Bertiers at Ernie Wolfe Gallery. His multi-figured colorful paintings on wood show crowds of European and American politicians -- Prince Charles and her Majesty Elizabeth, Hillary, Donald, Bernie, Newt, Melania -- all dancing, screaming, fighting in a hilarious and tiresome spectacle that recently became much too familiar to us.
To learn about Edward's Fine Art of Art Collecting Classes, please visit his website. You can also read The New York Times article about his classes here, or an Artillery Magazine article about Edward and his classes here.
Edward Goldman is an art critic and the host of Art Talk, a program on art and culture for NPR affiliate KCRW 89.9 FM. To listen to the complete show and hear Edward's charming Russian accent, click here.
Related
Popular in the Community