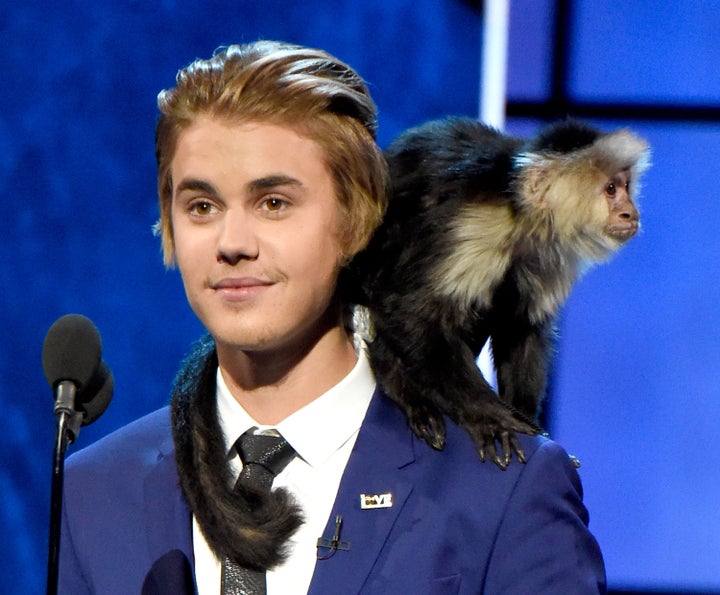 It might seem like Justin Bieber has everything he could want, but there is apparently something missing from the singer's life: a monkey.
In the latest issue of GQ, Bieber opened up about "monkeygate" -- a fiasco that unrolled in 2013 after Bieber brought his pet capuchin monkey, OG Mally, into Germany. The animal was confiscated by customs after he apparently failed to produce vaccination and import papers. Ownership of the animal was transferred to Germany after Bieber missed the deadline to provide the documents.
"Honestly, everyone told me not to bring the monkey. Everybody," he said. "Everyone told me not to bring the monkey. I was like, 'It's gonna be fine, guys!' It was the farthest thing from fine."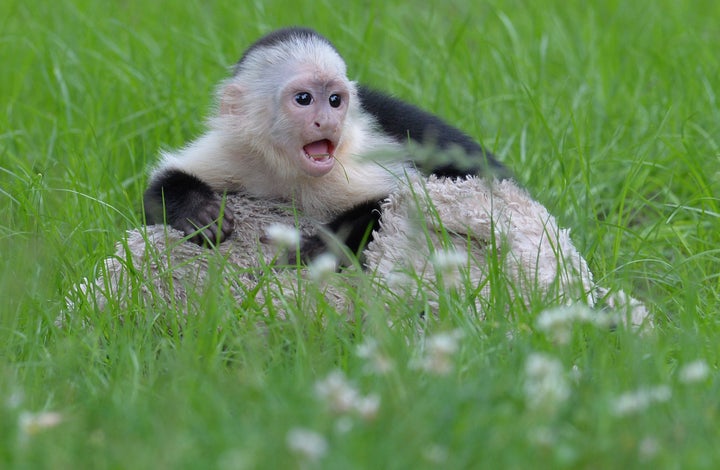 While OG Mally now belongs to Germany, Bieber is thinking about getting another one.
"Yeah, one day," he told GQ. "Just gotta make sure I got a house and it stays in the fucking house. I'm not gonna bring him to Germany or travel with it anymore. People are always like, 'Why did you get a monkey?' If you could get a monkey, well, you would get a fucking monkey, too! Monkeys are awesome."
The North American Primate Sanctuary Alliance isn't thrilled about the 21-year-old's plans, according to TMZ. "Please do not repeat this foolish endeavor," the organization said, because it "will prove dangerous to both you and your monkey, as well as irresponsible when it comes to your public following."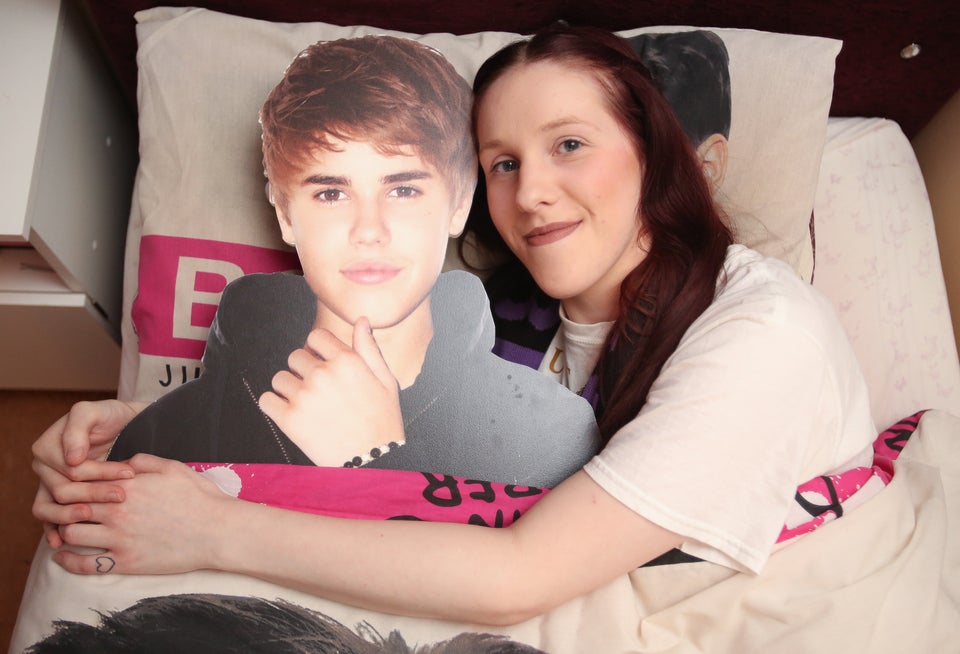 Justin Bieber Fan

Support HuffPost
The Stakes Have Never Been Higher
Popular in the Community