Foot massages, special socks, custom shoe inserts -- those who suffer from foot pain have likely tried it all. But what you might not realize, athletic trainer Carolyn Peters says, is that the source of your pain may not even be in your feet.
"Common foot pain is actually increased by calf tightness," Peters says in the above #OWNSHOW video. "So a lot of people don't realize they've got some tender spots in their calf."
By applying pressure to trigger points in your calves, Peters says many people will feel relief in their feet. The first step is to check for tenderness by pressing on the length of the calf muscle. If you find a trigger point, there are a few different objects you can use to apply pressure: a foam roller, PVC pipe, or lacrosse ball will all do the trick, Peters says.
To start, sit on the ground and extend your leg. Place your calf on whatever device you chose to use and roll the object over the muscle until you find the tender spot. Then, flex and point your ankle 10 times, Peters instructs. Repeat this process on any other tender spots you find.
The reason this technique works, Peters says, is because it focuses on the connective tissues that surround the calf muscle. "It's kind of like a cobweb in our body -- you pull one edge and it all gets tight," she says.
By applying pressure and moving the joint through a range of motion, you help the affected connective tissue to elongate and loosen up, Peters says.
As a bonus, this technique can also relieve charley horse pain. "This is going to help because you're bringing blood flow to the area because you're actively moving the joint, you've got some pressure on the area, you're helping with the connective tissue and you're getting a little stretch while you're doing that," she says.
Related
Before You Go
Cut Down On Blisters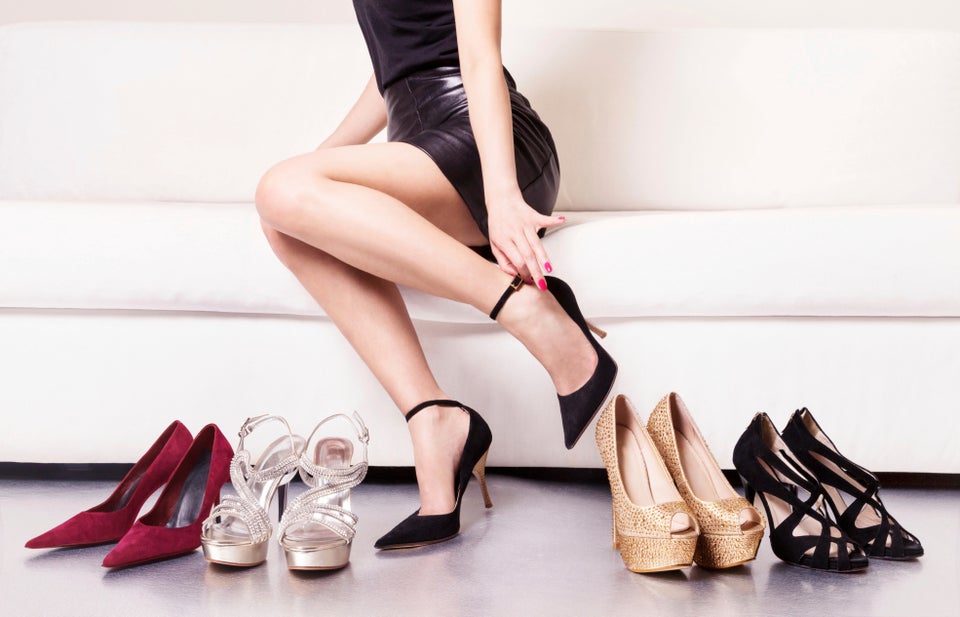 MoustacheGirl via Getty Images
Rethink Your Flip Flops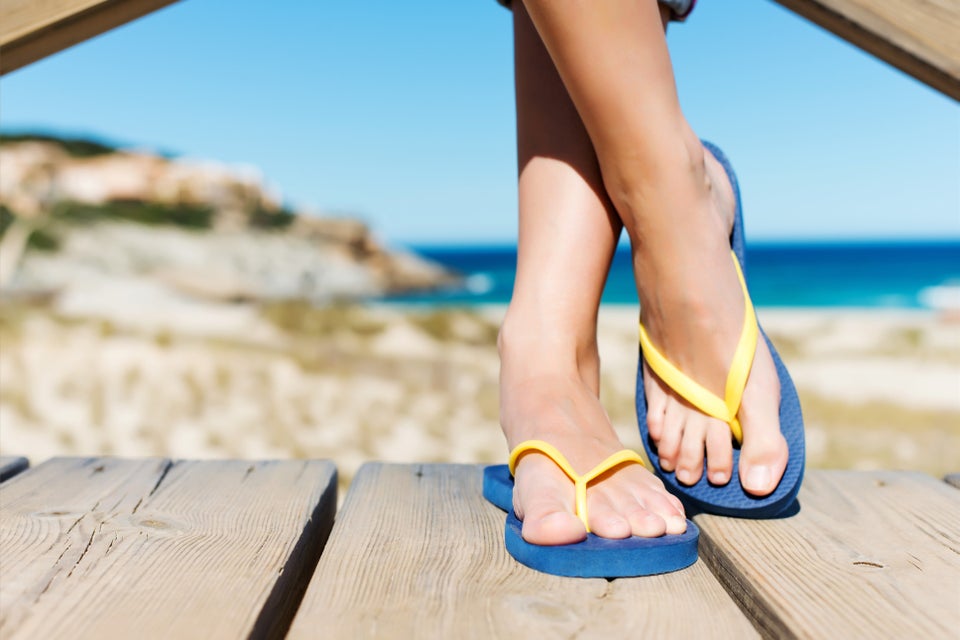 Maksim Koval via Getty Images
Proceed Barefoot With Caution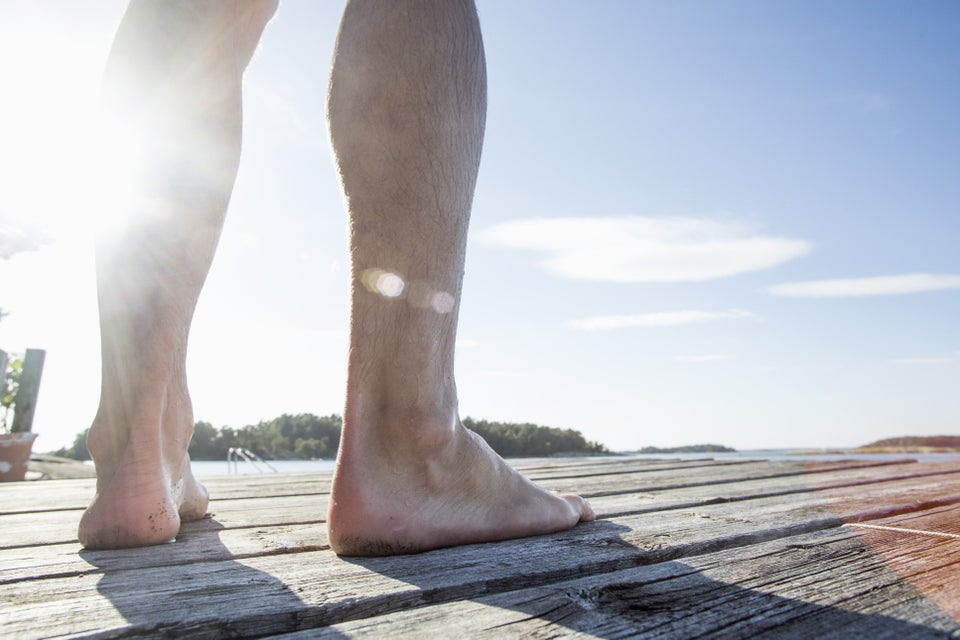 Ease Sweaty Feet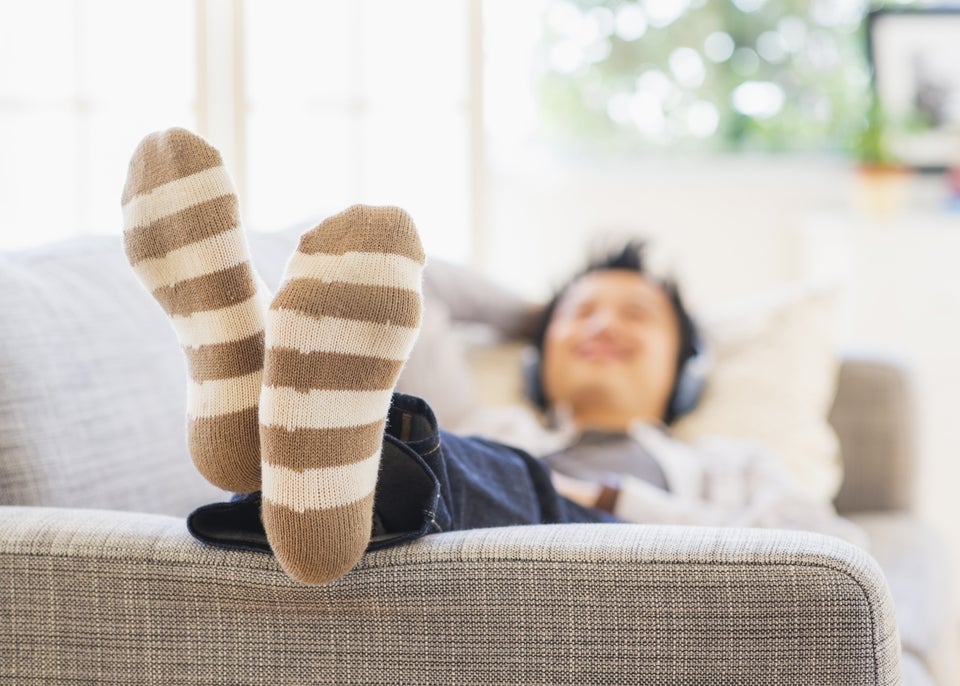 Daniel Grill via Getty Images
Get A Safe Pedicure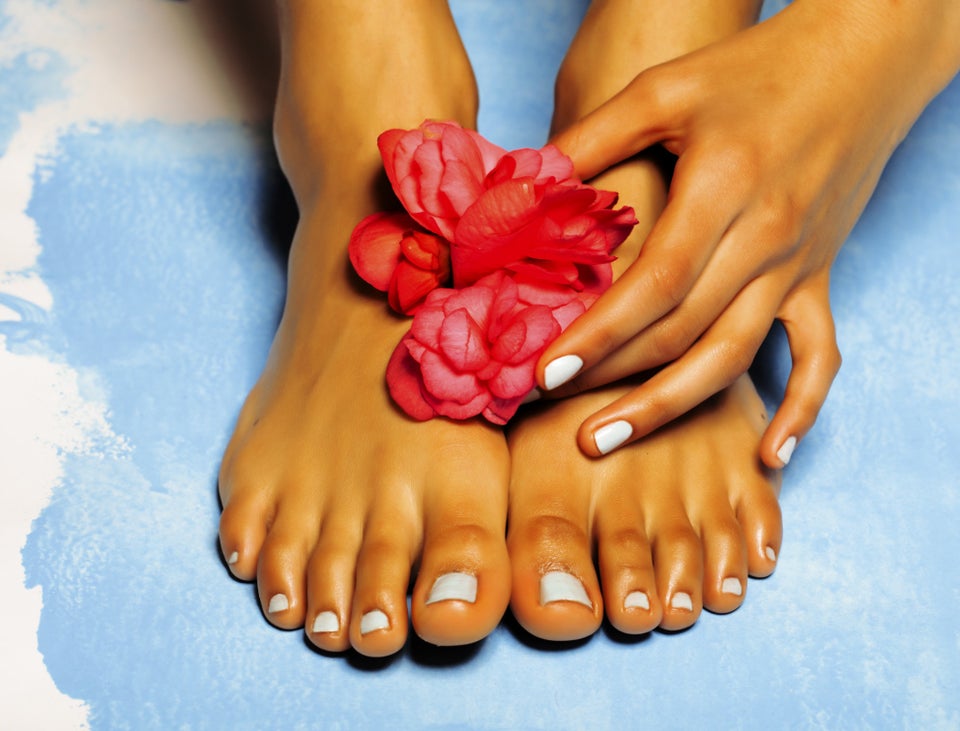 YunYulia via Getty Images
Sidestep Those Germs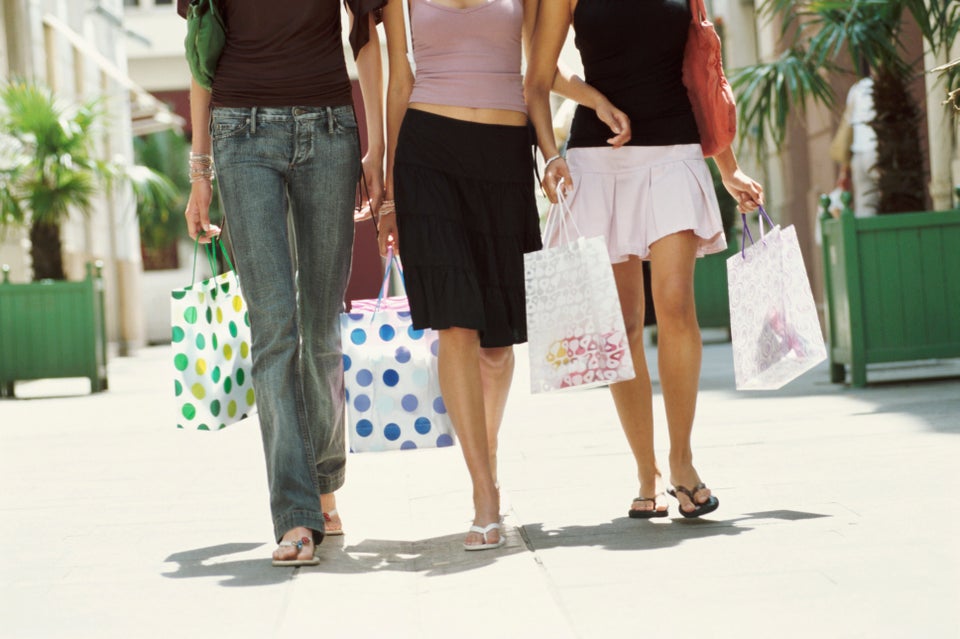 Digital Vision. via Getty Images
Prevent And Treat Dry, Cracked Heels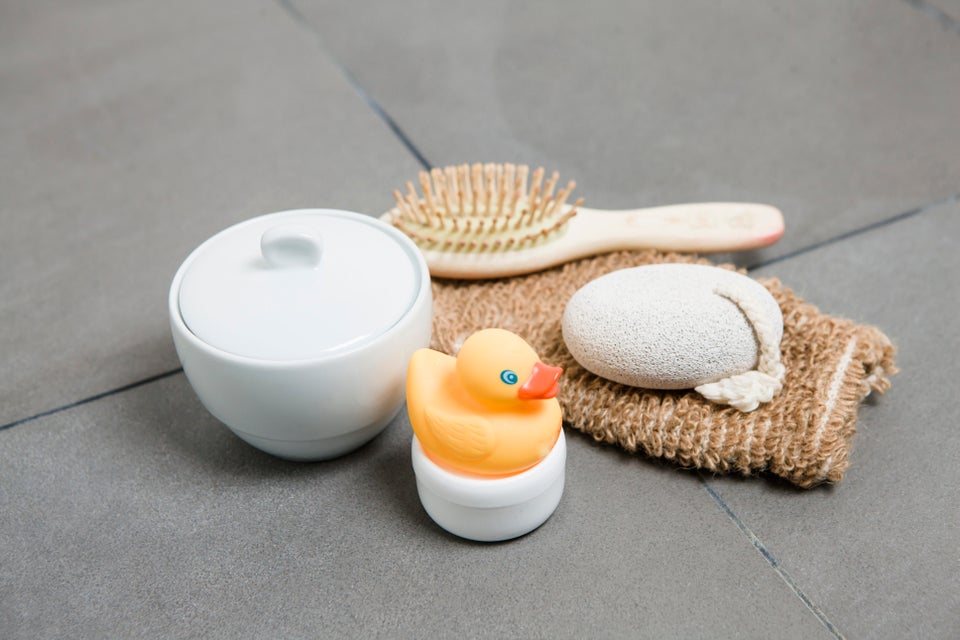 Tuned_In via Getty Images
Popular in the Community