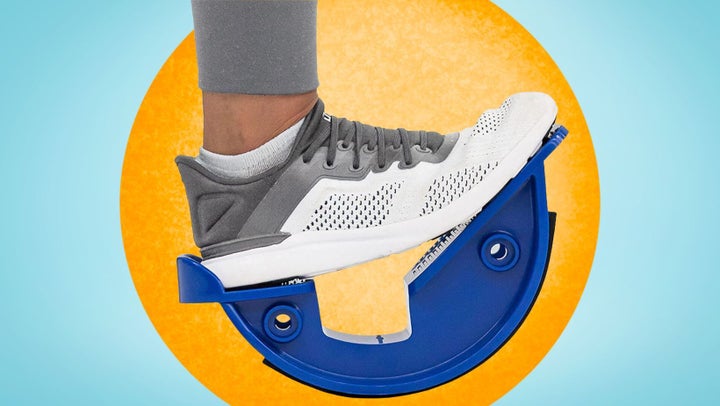 The sturdy rocker design holds the foot in the optimal position for an accurate, deep and efficient stretch, and slip-resistant pads at its base keep the stretcher secure in place while in use. It's received APMA seal of approval for having been found to be beneficial to foot health.
The maker and reviewers claim that daily use of the ProStretch, which can support up to 250 pounds, helps to reduce pain and inflammation associated with tight calf muscles, tendinitis, plantar fasciitis and shin splints, improving both mobility and quality of life.
Of course, you should always get your doctor's approval before using devices like this, and seek professional medical attention if your pain persists. Keep reading for some pain-relief testimonials or scroll ahead to grab a ProStretch of your own.
Promising Amazon reviews:
"This contraption has been added to my daily stretching routine and it's been a super helpful tool. Especially if you have tightness in your feet/calves/achilles, definitely recommend it. I'm able to stretch my foot with plantar fasciitis and relieve some of the tightness and pain, which is a relief to have in my arsenal. The tool comes with a few suggestions for stretching exercises which I found to be helpful. Especially find standing on one foot stretch to be pain relieving. Great product." — Shannon Indigo

"I recently developed plantar fasciitis and it was causing me all kinds of pain in my knee, heel and ankle. Using this device before and after my runs made a world of difference. [The] pain is subsiding and I'm able to continue training. Such a great device for a hard-to-stretch area - highly recommend." — Bels

"Helps greatly with the stiffness in my ankle for stretching the soleus and my calf since I severely sprained my ankle six months ago. It also helps some with my heel pain since we suspect I now have developed plantar fasciitis. It's exactly what my physical therapist has me use when I am in the office for sessions and so I got one so I can have it at home and properly do my exercises in between sessions." — Becca's

"I love this! I was diagnosed with plantar fasciitis and my doctor wanted me to order this for physical therapy. It works great! Each visit to the doctor, my foot has improved. Most of the exercises he wanted me to do didn't seem to do anything to help, but this rocker did! Easy to use and only takes a minute — two to three 20-second stretches a couple times a day is all I need to do to keep the pain away. When I first started using it I could barely walk the pain was so bad. Now most days I hardly notice any pain at all. Only $20 and it saved me the cost, trips and hassle of going to a physical therapist. Very sturdy and easy to use." — Julie H
Before You Go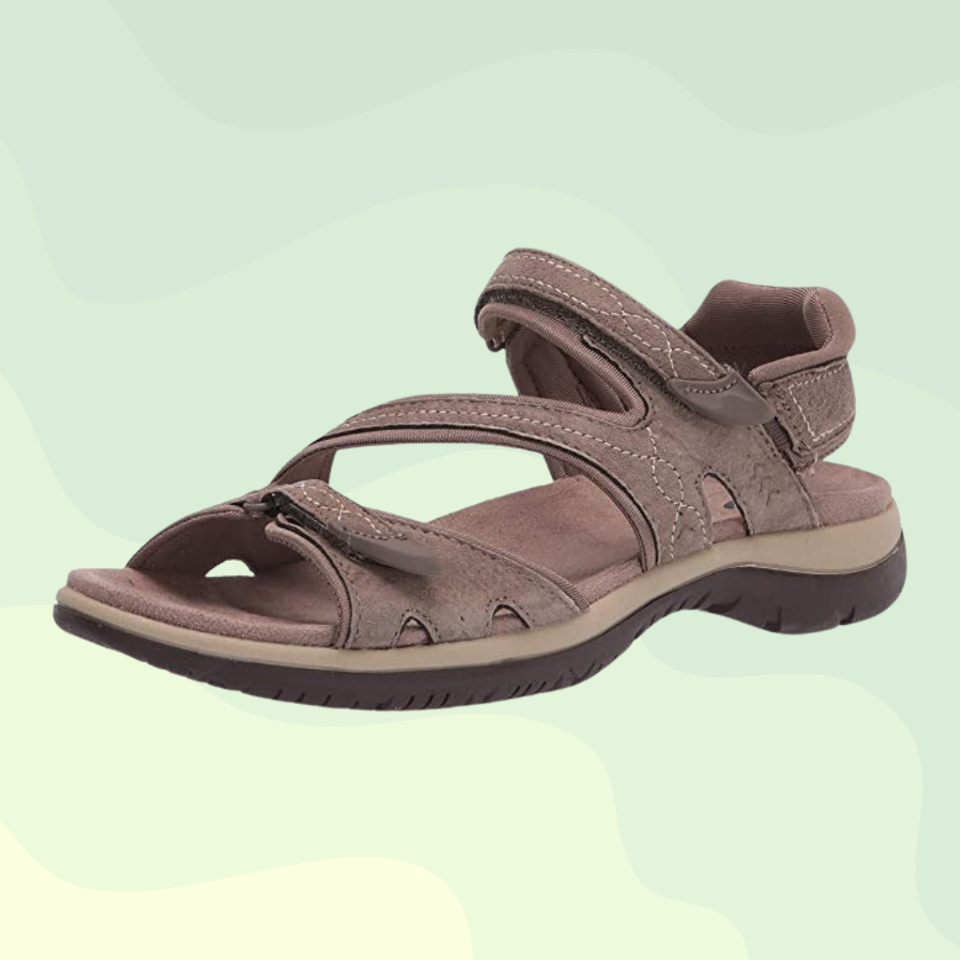 Best Sandals For Flat Feet, According To Podiatrists