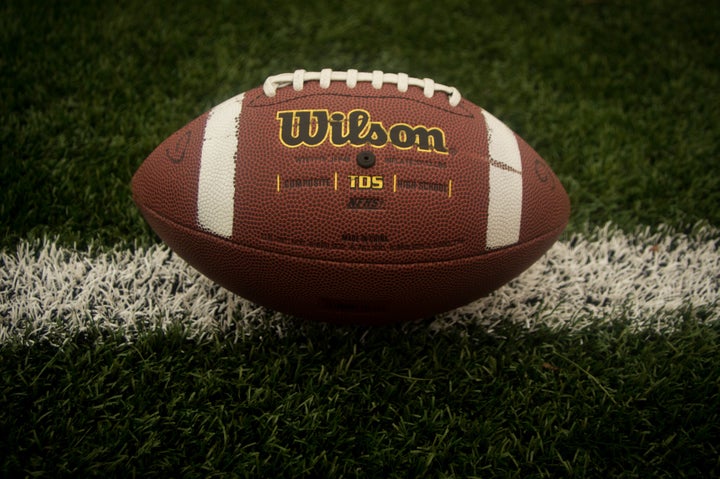 Every February Americans come together to watch football's biggest game of the year. Last year's showdown between the Denver Broncos and Carolina Panthers averaged 111.9 million TV viewers. Whether you tuned in for the sport, the ads, or the food, there's no question that football brings friends and families together across the country for festive celebrations.
For many of our nation's soldiers and veterans – deployed and on American soil – the event is a tradition that creates camaraderie and boosts morale. And for those deployed, it gives them a small piece of home when they may need it most.
With the 2017 championship game around the corner, I looked back at some of the ways our soldiers around the world have come together to watch the big game over the years:
In 2012 on the USS Carl Vinson (CVN 70), deployed sailors watched the NFL's championship game at sea – at 3:00 am. Nine hours ahead of Eastern Standard Time, the celebration took place Monday morning instead of Sunday night – but that didn't stop 500 sailors from gathering to enjoy the annual tradition.
In 2013 in Afghanistan, soldiers of the 504th Battlefield Surveillance Brigade watched the annual game in a tent just north of the Afghanistan-Pakistan border. With paper plates filled with hot wings, pizza, meatballs, onion rings, and non-alcoholic beers in hand, the Brigade came together to make a war zone feel like a living room. While the beer might not have tasted the same, the soldiers expressed gratitude for the celebration that gave them a small break from their day-to-day duties and the realities they faced.
In 2015 in Afghanistan, U.S. civilians and military personnel based at Bagram Airfield spent two whole months preparing for the big game. Together, the group made football-themed decorations and pulled together food and even games ("near-beer pong" with non-alcoholic beer and video games like Madden '15) for the soldiers, sailors, airmen, and Marines.
This year, I will be cheering on more than just my favorite team; I'll also be cheering for one of our own in the final championship game. Joe Cardona – a long snapper for the New England Patriots – is a graduate of the U.S. Naval Academy. While Cardona is one of only two active NFL players who is also active in the military, he's part of a larger group of former NFL players who have also served in the military. What an amazing accomplishment.
Many of us are lucky enough to watch the game from our own couches, but there are servicemen and women who cannot be home for the celebration. So to those who will be tuning in to watch the big game from tents and ships, we're sending our support and best wishes for a fun celebration.
Popular in the Community