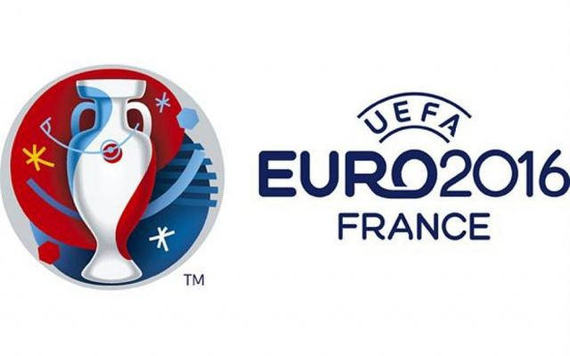 Football (or, if you will, soccer) is the only truly global sports in the world. Moreover, football is not just played all around the world, it is the most popular sports in countries the world over. Not surprising, then, that football provides a perfect insight into the various processes of globalization, i.e. the growing interconnection of people, products, and values around the world.
The second-biggest football tournament in the world is the European Championship (or EURO), organized by the Union of European Football Associations (UEFA), which kicked off in Paris last Friday. Football originated in Europe, in the United Kingdom to be precise - although there is still debate about whether it was in England or Scotland - and the continent has continued to dominate the sports. While South American countries and teams have challenged European hegemony in World Championships of clubs and countries, Europe continues to hold a disproportionate share of the spots in World Championships.
Globalization has profoundly affected international football. For example, as Europe has the richest national leagues in the world, the best players from all continents compete primarily in Europe. But globalization has also strongly affected football within Europe.
Much attention has been paid to the effects of immigration on national teams, particularly in Western Europe. Players of a national football team must hold citizenship of that "nation" - in almost all cases national teams represent countries, i.e. states, but because of historical precedent and organizational inertia the United Kingdom has five "national teams" (England, Gibraltar, Northern Ireland, Scotland, and Wales), three of which are present at the EURO 2016. Immigration has changed the composition of national teams in two fundamental ways.
First, many teams of, most notably West European, countries have become much more ethnically diverse. For example, the French team that won the 1998 World Cup and the 2000 European Cup consisted predominantly of non-white players with an immigrant background. Consequently, it became a key issue in French politics, after the far right attacked it for not being "a real French team" and the mainstream parties heralding it as "the new France." When the Swiss voted on yet another (anti-)immigration referendum, a meme went viral on social media that illustrated the importance of immigration for the Swiss national football team (only 3 of the starting 11 players did not have an immigrant background).
Second, a growing number of players are gaining citizenship because of immigration, in most cases by their parents or even grandparents. While this has been going on for many years - the Republic of Ireland was one of the first to use "heritage" to recruit an almost exclusively English (or Irish descent) team - more and more new(er) and small(er) nations are doing it these days - this is brilliantly described, on a global scale, in James Montague's recent book Thirty One Nil: On the Road with Football's Outsiders: A World Cup Odyssey.
The two processes come together in the interconnected fates of Albania, Kosovo, and Switzerland. During the Yugoslav civil wars of the 1990s many Albanians and Kosovars fled to Switzerland, which now has a sizeable population of Albanian descent, including some star footballers. Many were born, or at the very least raised, in Switzerland, but were eligible to play for both Albania and Switzerland - and, more recently, Kosovo, which was voted into FIFA last month. This has created double or divided loyalties and tensions between the broader Swiss and specific Swiss-Albanian populations as well as within the latter.
This is best illustrated by the remarkable case of the Xhaka brothers. Both Granit and Taulant were born in Switzerland from parents who immigrated from Albania. Superstar Granit plays for Switzerland, while brother Taulant chose Albania. This Saturday the two brothers met at the EURO 2016, when Albania and Switzerland faced each other in their first game. Granit narrowly defeated his brother (1-0), as Albanian fans heartily booed Kosovo-born Swiss players Valon Behrami and Xherdan Shaqiri.
But in addition to the fascinating interplay between citizenship and identity in European football the EURO 2016 also highlights the economic consequences of globalization. For example, by looking where the 552 players from the 24 nations that qualified play their football, i.e. which club has them under contract, you can see the global connections and unequal relationships within European football.
Players of national teams have to hold citizenship of the country (nation) they represent, but they don't have to play in the domestic leagues of that country. And the vast majority of them don't. Only 206 of the 552 players (37 percent) play in their domestic league - in addition, two Welsh players play for a Welsh team in the English Premier League (another example of British exceptionalism). Just one "country" has selected all its 23 players from its own league: England. Russia and Ukraine come close, with 22 and 21, respectively. However, in most cases the national team is a selection of players from many different leagues; in the extreme cases of both Slovakia and Sweden the 23 national players come from clubs in 13 different countries.
Hence, while there are 24 national teams at the EURO 2016, there are players from 36 different national leagues - and 38 different FIFA members, as there is one player from a Canadian team, which plays in the Major League Soccer of the United States, in addition to the Welsh anomaly discussed before. Ten players even play outside of Europe: 3 in Qatar, 2 in the US, and one each in Australia, Canada, China, Mexico, and Saudi Arabia. In other words, players from leagues in five of the six inhabited continents are represented at the "European" Championship.
But behind this global façade is an ever-growing intra-European inequality. Most notably, a striking 140 of the 552 players (25 percent) are under contract at an English club - while some are the stars of major clubs like Chelsea (like Belgian striker Eden Hazard) or Manchester United (like Spanish goalkeeper David De Gea), many are at best bench warmers, willing to give up playing time for lucrative salaries. No less than 5 national teams have a majority who play for English teams - in addition to the three UK teams (England, Northern Ireland and Wales) also Belgium and Ireland, while France is just one short of a majority. Only the German Bundesliga comes close to this dominance, with just 3 countries (unsurprisingly: Austria, Germany, and Switzerland).
Just 8 of the 24 national teams have a majority of players under contract with domestic teams; unsurprisingly almost all big countries with rich leagues (i.e. England, Germany, Italy, Russia, Spain, and Turkey). The main odd one out is Hungary, which has 12 players from its impoverished domestic league, while Ukraine, with 21 domestic players, is a poor league with a couple of well-paying teams. Six teams have a plurality of domestic players, although in Croatia and Sweden this is shared with a foreign country (Italy and Denmark, respectively). Two teams have no domestic players at all (Iceland and Ireland), while Wales has just the two players from Welsh team Swansea City in the English Premier League. In additions, three countries have only 3 domestic players (Belgium, Slovakia and Switzerland, one 2 (Albania), and two 1 (Austria and Northern Ireland).
Perhaps most amazing is that at this highest podium of European football 49 players (9 percent) are under contract with a team that does not play in the highest division of that country! The vast majority of them play in the second divisions of England, Germany and Italy, but 4 play in the English Third Division (League One) and 1 in the Italian Third Division (Lega Pro). And this is not even counting the player from a club in Liechtenstein, which plays in the Second Division in Switzerland.
What this all shows is that the European Championship is an increasingly global and globalized event. Not only do British citizens play for a multitude of "national" teams (including Ireland), but "Albanians" play for Switzerland and "Swiss" for Albania. Teammates from big German, English, Italian and Spanish clubs compete for different national teams. Most national teams are combinations of "native natives," "native immigrants," and "non-native immigrants," just like their broader populations. Many are "guest workers," hardly ever playing their games before their own national audiences - or even for foreign audiences, as they spend most of their career on the benches of (rich) clubs in the rich leagues.
Although the directions of the push and pull processes in the globalization of European football are very clear, as can be seen from the huge disparities in the number of domestic players, the effects of globalization for national teams is not. The big European leagues clearly profit from the influx of foreign players, as do their main clubs - as can be seen from the international make-up of teams like Chelsea, Juventus, or Real Madrid. But this is not always the case for the national teams. The best example of this complex relationship is England, which has for decades now been the most important destination for foreign players. While it has seen big successes for national clubs (like Chelsea and Manchester United, its national team continues to struggle and hasn't won a major tournament since 1966.
Popular in the Community