 Legendary Colorado football coach Bill McCartney blasted university leaders in an open letter Tuesday for firing coach Jon Embree after just two seasons and asked them to reconsider their decision.
McCartney said the decision by athletic director Mike Bohn, Chancellor Phil DiStefano and President Bruce Benson lacked integrity and was based, at least in part, on Embree being black.
"To short circuit a five-year contract before two full years is an indictment of true integrity," McCartney said in the letter he read on ESPN radio 102.3 FM. The show was hosted by former CU quarterback and athletic department employee Charles Johnson and Nate Kreckman.
McCartney, who led the Buffs to the 1990 national title, encouraged supporters to make their feelings known to school officials.
In the letter, McCartney compared the early years of his tenure to what Embree went through in trying to rebuild the program and said he was fortunate to have leaders at the university who stood behind him at the time. When asked why he believes current CU leaders failed to stand behind Embree, he said it is because he is black.
"I think men of color have a more difficult road to tread," he said. "I think that many people don't realize it.
"I heard the chancellor say it doesn't matter what color Jon Embree is. To me, that offends every person of color out there. It's as if to suggest that everything is done on a fair scale. It's not done on a fair scale. Men of color don't have the same priveleges or same opportunities and they are under greater pressure when they step in. For some reason our culture has dialed up something that causes us to have less confidence in people of color. I'm telling you, this guy can match wits with any white guy out there. This Embree guy is the real deal. He was doing it the right way."
CU spokesman Bronson Hilliard said McCartney was misrepresenting the chancellor. Hilliard said DiStefano never said it doesn't matter what color Embree is.
"The chancellor said we didn't hire Jon Embree because he's African-American and we didn't fire him because he's African-American," Hilliard said.
McCartney joined a long list of people who have criticized the firing from a racial angle. Numerous national pundits, analysts and columnists criticized CU, including some on ESPN. The executive director of the Black Coaches Assocation also said he was "disappointed" with the decision.In 2010, McCartney offered to come back and coach the Buffs for several years despite being in his early 70s and "take the bullet" for what he described at the time as a massive rebuilding project from the Dan Hawkins tenure.
McCartney offered to groom a head coach to take over the program after several years when he has re-established recruiting and remade the roster. The school decided not to take him up on the offer and hired Embree instead.
"I could look at the roster and I could look at the schedule and I said uh-oh," McCartney said. "There is no way out of this thing but through. I went an interviewed and said, "I'll take it over for a couple years, I'll get it back and hand it over to the right guy."
(c)2012 the Daily Camera (Boulder, Colo.)
Distributed by MCT Information Services
Before You Go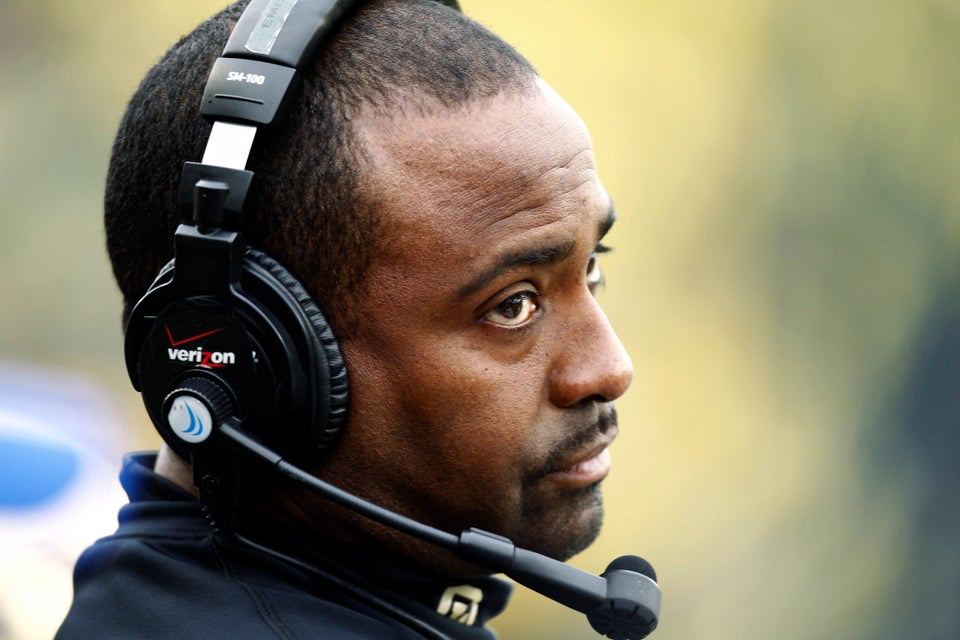 CU Buffs' Football Coach Jon Embree Fired
Popular in the Community