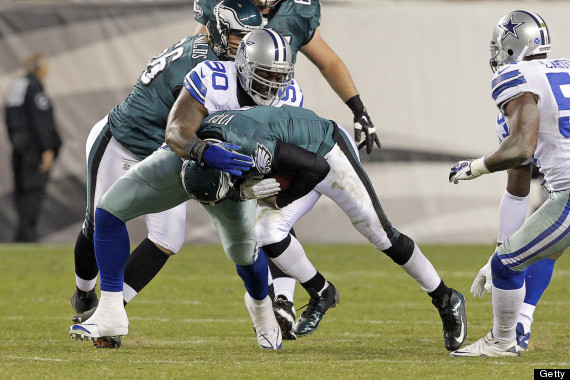 1. Football's Concussion Crisis
This week, Frontline aired "League of Denial," its highly anticipated investigation into the connection between football and brain-related trauma. The report casts the NFL in a very bad light. Scientists studying the brains of deceased football players have uncovered increasing evidence of a link between concussions and long-term neurological damage. In response, the league has gone on the offense to protect its multibillion-dollar businesses -- working to discredit the researchers, downplay the findings and, for all intents and purposes, deny that a significant problem exists.
Frontline produced the investigation together with ESPN reporters Mark Fainaru-Wada and Steve Fainaru, whose book, also called "League of Denial," was published this week as well. You can, and should, read an excerpt from the book at Sports Illustrated, and watch the entire Frontline episode on the PBS website.
The documentary is a triumph of independent investigative journalism -- all the more so since ESPN, which had worked together with Frontline for over a year to produce the film, abruptly pulled out of the partnership in August. The network was reportedly under pressure from the NFL.
"League of Denial" should rightfully bring new attention to the problem of concussions in football and other sports. But Frontline and the Fainaru brothers certainly aren't the first to raise the issue. Earlier this year, Longform.org collected a "guide to football in crisis," highlighting the work of Jeanne Marie Laskas in GQ, Ben McGrath in The New Yorker, J.R. Moehringer at ESPN, and a number of others.
Laskas also appears in the Frontline program. Her 2009 GQ article "Game Brain" centers around Bennet Omalu, the forensic pathologist who first diagnosed chronic traumatic encephalopathy (CTE) in legendary Pittsburgh Steelers player Mike Webster after he died in 2002. Webster's story and Omalu's discovery are central to the narrative of "League of Denial." In 2011, Laskas followed up with a stunning, heartbreaking profile of Fred McNeill. The star linebacker for the Minnesota Vikings in the 1970s and 1980s is now slowly losing his mind.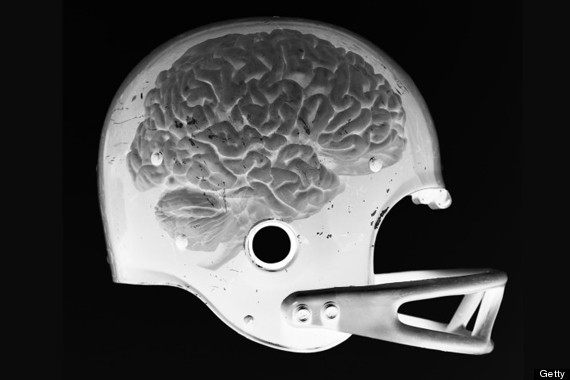 Among the many alarming revelations in the Frontline report is that this type of brain trauma may not be limited to professional athletes who have subjected their bodies to decades of punishment. In fact, scientists have found evidence of CTE in football players as young as 17.
Those findings hover in the background of Laskas' new article in GQ this month, in which she chronicles the efforts of the Lenape Valley Indians and their coach, Jim Udinski, to win the Pee Wee Super Bowl. On one level, it's a sweet story of love and pride. "Like all other Pop Warner coaches, he gets paid exactly nothing," Laskas writes of Udinski, who nevertheless spends what seems like every waking hour away from his job as an airline software salesman studying film and scouting the competition. "There is never talk of pro ball. Agents. Money. Sponsors. None of that. That's maybe Pop Warner Division I -- teams that come from bigger towns and cities with more teams -- not II. For these kids, football fame is not in the cards and not the point."
Even so, Pop Warner has taken steps in response to the concussion crisis. "Most of the impact a kid endures in football happens in practice -- time on the field during a game is, after all, just forty minutes a week," Laskas writes. "So limit the exposure to risk by limiting practice time: Just two hours of direct contact a week is what Pop Warner now permits."
"There's some risk with football. But you're well-protected if you're supervised by adults," says one Lenape Valley player, Max. "It doesn't apply to our team," says Reece, Udinski's son and the team's quarterback. "We're not hitting like the NFL," says another player, Kevin.
Perhaps. But you should definitely read to the end of Laskas' article -- and not just to find out whether Lenape Valley succeeds in their quest to win the Pee Wee Super Bowl.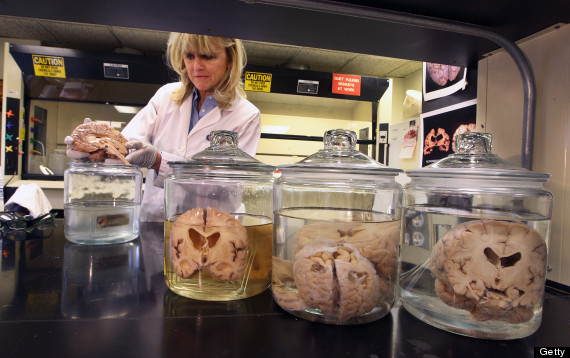 3. The Woman Who Would Save Football
"League of Denial" also focuses on Ann McKee, a neuropathologist in Massachusetts and one of the primary researchers investigating CTE. "McKee has become the most visible member of a cohort of research scientists and family members -- wives, mothers, daughters, and sisters of the dead, dying, and demented -- who have forced the issue of chronic brain trauma into the forefront of American consciousness," Jane Leavy wrote in a terrific profile in Grantland last year. Leavy is also featured in the Frontline report.
As a woman working in a male-dominated field, however -- and taking on the stubbornly resistant NFL -- McKee has fought an uphill battle. In the documentary, she recalls the dismissive way she was treated at a meeting in New York by a committee the NFL had assembled to study the concussion issue.
"I don't want to get into sexism too much, but sexism plays a big role when you're a doctor of my age who's come up in the ranks with a lot of male doctors," she says in the film. "Sexism's part of my life. And getting in that room with a bunch of males who already thought they knew all the answers -- more sexism. It was like, 'Oh the girl talked. Now we can get back to some serious business.'"
"Being marginalized by the NFL and a lot of our colleagues -- that has a lot to do with being a woman," another scientist, Dan Perl, tells Leavy in her Grantland profile.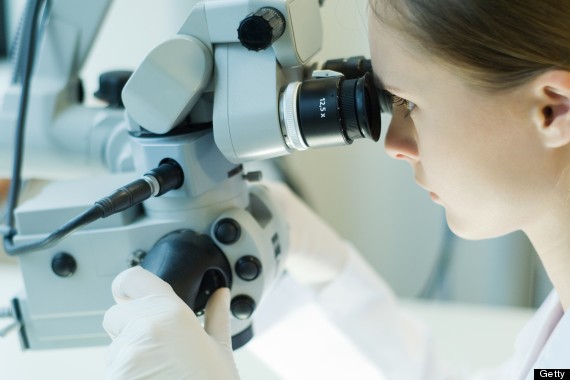 4. Why Are There Still So Few Women In Science?
"At the end of four years, I was exhausted by all the lonely hours I spent catching up to my classmates, hiding my insecurities, struggling to do my problem sets while the boys worked in teams to finish theirs," she writes. "I was tired of dressing one way to be taken seriously as a scientist while dressing another to feel feminine. And while some of the men I wanted to date weren't put off by my major, many of them were. Mostly, though, I didn't go on in physics because not a single professor -- not even the adviser who supervised my senior thesis -- encouraged me to go to graduate school."
Pollack reviews numerous studies and interviews students and professors -- including some of her own former teachers. She concludes that "success in math and the hard sciences, far from being a matter of gender, is almost entirely dependent on culture."
"The most powerful determinant of whether a woman goes on in science might be whether anyone encourages her to go on," she writes.
Meline was an inspiring teacher, Gardner writes, with "a classroom like no other at Spanaway's Camas Prairie Elementary: telescopes, models of NASA shuttles, Star Trek posters, a mobile of the solar system. And every year Meline's class built a comet -- rocks, dirt, dry ice -- then studied the comet with the intensity of a science team in a sci-fi film who'd discovered it in some exotic location."
One young student, Nae'Ana Aguon, particularly benefitted from Meline's class. "The experience changed Nae'Ana almost overnight," Gardner reports. "'Her weakness had been science,' her mother Renay San Nicolas would later recall. But Mr. Meline awakened in her an innate love for the subject, especially where space was concerned." Now she wants to join NASA. She says Meline changed her life.
REAL LIFE. REAL NEWS. REAL VOICES.
Help us tell more of the stories that matter from voices that too often remain unheard.