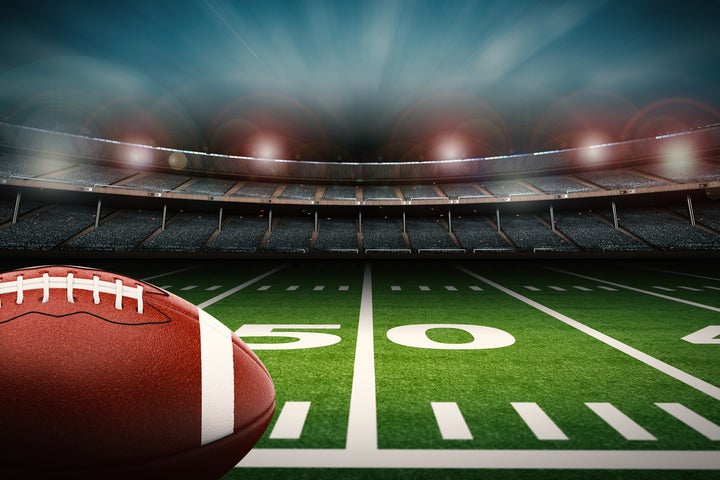 It's time to break out your team jersey and dust off your stadium chairs because football season is here! What does it take to have fun when watching the game? Healthy competition creates an exhilarating atmosphere when you know how to be on your best behavior. Keep these etiquette tips in mind when sharing a sports experience with both friends and strangers. It should be no surprise … good sportsmanship is at the top of my list.
Be A Good Sport
Whether you are a die-hard football fan, or simply enjoy the excitement and camaraderie associated with the sport, be courteous to those around you. Understand some people may not be as enthusiastic as you when it comes to supporting a particular team. They may prefer to clap modestly as you whistle and whoop. While you may be tempted to share your excitement (and frustration) through colorful expressions, tone it down to a PG rating. If you take a quick glance around, you will find young children and adults who are watching your behavior.
Know the Rules
Effective August 1, 2017 UT initiated a clear bag policy to enhance security. Many more stadiums have done the same. Backpacks, large purses and totes are generally prohibited at large events. Items you would normally carry in a diaper bag should also be placed in a clear plastic bag. Glass bottles and containers can't be brought in and pets and strollers are generally prohibited. High school stadiums may have different rules. Check online before you head out the door.
Dress the Part
Choose your game attire wisely and wear your team's colors. Select comfortable clothing which can hold up to the weather. Feeling at ease trumps looking good when the temperature is chilly or there is mist in the air. Ball caps are perfectly acceptable at a football game, however they should be removed during the National Anthem.
Don't Be a Squatter
Sit in the seat you paid for. If you purchased a seat in the nosebleed section, don't attempt to find a better spot upfront. Be prepared to show your ticket if asked for verification.
Enjoy the Halftime Break
Whether it's watching the performance, or making your calls during the break, show respect for others around you. Don't disturb those who are trying to enjoy the show. Make your calls in private or have a conversation with someone you haven't seen in a while away from people who are trying to watch their son or daughter perform on the field.
Highlight Your Manners
Be aware of your surroundings. If everyone is sitting, refrain from standing up in front of them. Keep in mind, however, most people stand up during a nail-biting game and you may want to do the same. You are not at a theatre performance.
Be a Gracious Loser
People may travel to the game to root for the opposing team. Your conduct is a reflection of those you support. You can tell a lot about a person by the way they handle defeat. It may be all in good fun to tease and cajole but it's easy to step over the line. Win with humility and lose with class.
Popular in the Community