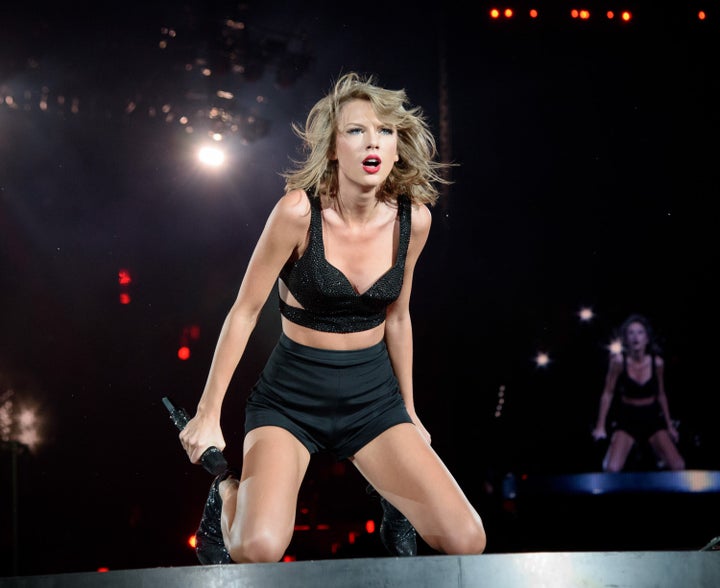 In a year in which football has been in the limelight for all the wrong reasons, an 11-year-old girl in a Kentucky middle school is attempting to harness the power of Taylor Swift in order to bring some needed positive changes to the game.
The story almost writes itself: sixth-grader Juliette Haming saw a Blank Space on the football field, and thought that there was no reason why she, a girl, couldn't grab a helmet and learn to play the sport. So, she began to practice, four times a week this past summer, per The Courier-Journal, taking up the cornerback position and learning how to catch, how to run routes and how to Shake It Off when a hard hit or a tackle came her way.
PHOTO GALLERY
Football-Playing Girl Wears No. 13 Because, Well, You Can Guess
Facing resistance from other players and their parents, Haming proudly wore No. 13 on her back, hoping that sporting Swift's well-known lucky number would help her emulate the pop star's quick rise to the top.
"The number 13 is an unlucky number, but Taylor Swift has made it the luckiest number it can be," Haming explained. "… Her favorite number has been 13, and it has gotten her all the way there. And I feel like if my number is 13, it will get me all the way there."
Now, after Haming's No. 13 streaked across the field, competing with the boys for weeks this summer, her school's conference -- the Catholic School Athletic Association -- has decided to change its bylaws, enabling girls to take the gridiron.
So today, Haming can lace up with the boys, beginning to realize her Wildest Dreams. Stay Fearless, Haming -- thanks to you, in this middle school league, a glass ceiling has been broken. Or, as her idol would say, Everything Has Changed.
PHOTO GALLERY
Taylor Swift's '1989' Tour
REAL LIFE. REAL NEWS. REAL VOICES.
Help us tell more of the stories that matter from voices that too often remain unheard.