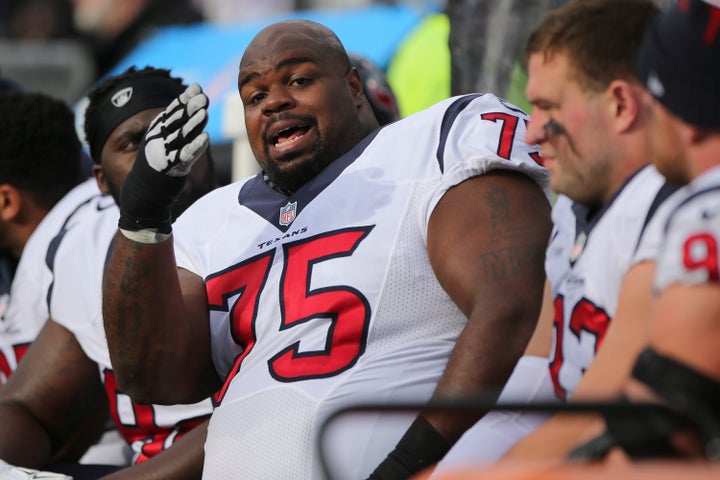 When the Carolina Panthers take on the Denver Broncos in the Super Bowl on Sunday, the players who hit the field will be among the country's fastest runners, most accurate passers and strongest blockers. You might also notice that some of them are a bit bigger around the midsection than you remember from Super Bowls past.
It wasn't always that way. "Over the last 70 years, the increase in body size has been rather dramatic in football players, both at the collegiate and at the professional level," Jeffrey Potteiger, a professor of movement science and dean of the graduate school at Grand Valley State University in Michigan, told The Huffington Post. He's right: check out this cool visualization of how players heights and weights have changed over time.
This body size increase was largely driven by necessity. "In most sports, if you're bigger, you're probably going to have more success, in terms of performance," Potteiger said. "That's true in football, certainly. It's also true in basketball and baseball."
Between 1942 and 2011, the weights of pro linemen increased by 15 to 117 pounds. College offensive and defensive linemen didn't fare much better, with an increased weight range of between 52 and 139 pounds.
To put that in perspective, according to the Washington Post, in 1957 there was only one first-year NFL player who weighed 300 pounds or more in the league. In 1986, that number jumped to 10 300-pound rookies. And by 2013, the most recent year cited, there were 93 who weighed in at 300 pounds or more. Shockingly, that last number is actually an improvement from the 132 first-year players who weighed 300 pounds or more in 2011.
That size increase also comes at a cost to players' long-term health. One small study, published in the journal Medicine and Science in Sports and Exercise in 2009, found a strong association between obesity, metabolic syndrome and insulin resistance in Division 1 college football players. Among all the positions on the field, linemen had the highest risk for both metabolic syndrome and insulin resistance.
On one hand, the association between carrying extra abdominal weight and obesity-related diseases -- such as diabetes, high blood pressure, cardiovascular disease and metabolic syndrome -- is fairly intuitive.
"The diseases that you'll find that these players are at risk for are the same types of diseases you would see in the general population," Potteiger said. "What protects these athletes, at least for the time being while they're playing, is that they're also really physically active."
Once they stop playing, however, that relative protection disintegrates. Offensive and defensive lineman who've been conditioned to eat a lot of food and work out daily are suddenly tasked with losing all of that excess weight -- or face serious health consequences. One 2005 study of almost 4,000 players found that lineman are twice as likely to die before age 50 than their teammates.
Potteiger thinks the NFL should be doing more for players who are at risk, starting with health screenings for those carrying excess body fat around their midsections.
"They have to be regularly monitored for their blood cholesterol levels and blood pressure," he said. "None of those are really difficult to assess."
Making the mental shift from active weight gain to active weight loss can come as a shock when a player's career is over.
"You spend the majority of your life trying to gain weight to play football," former San Francisco 49ers lineman Ben Lynch, who retired in 2003 at 308 pounds, told Grantland in 2011. "It's a tough thing to do, to make that transition to losing weight."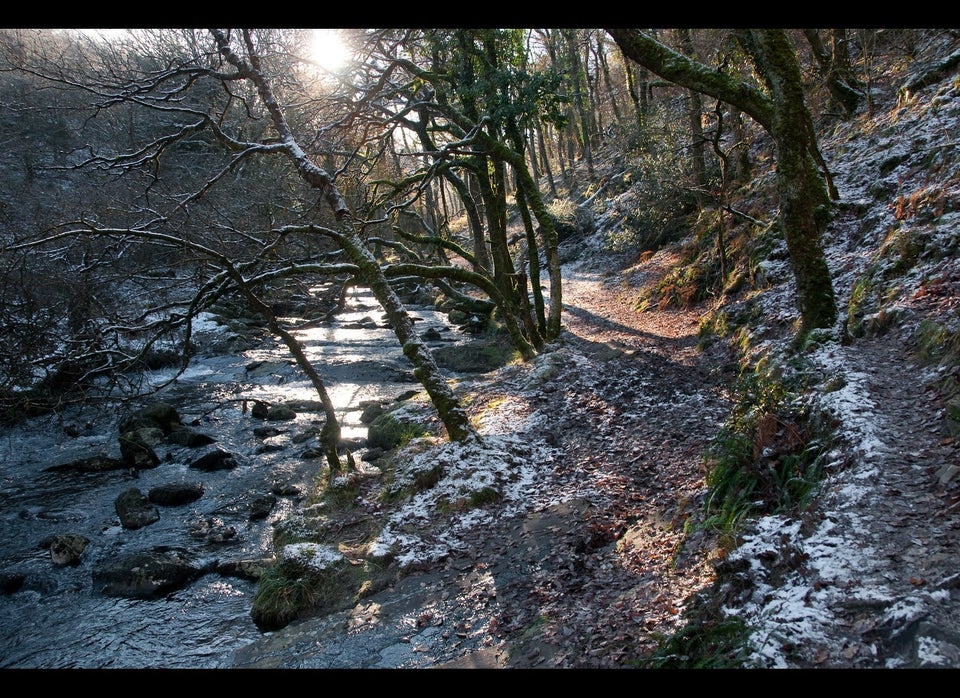 5 Ways To Ward Off Winter Weight
Related