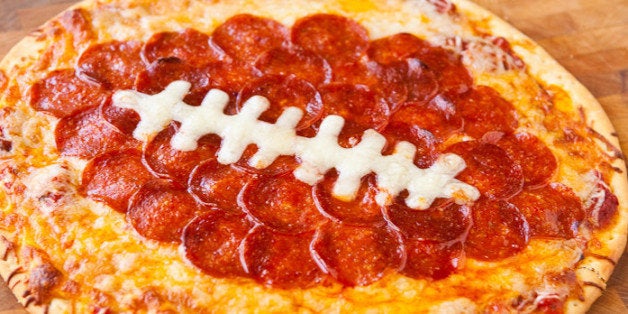 We're really into football foods. When The Super Bowl comes around, we do not cut any corners when it comes to the snacks. We marinade and fry chicken wings. We top epic piles of nachos. We even make pounds of queso. Football-watching snacks are something we take very seriously. But we know that there are times when there just isn't time to build snackadiums and that's why we love football pizza.
Football pizza is nothing more than a cheese pizza topped with pepperoni pizza in the shape of a football. (There's even melted cheese on top of the pepperoni pizza made to look like the laces.) It's easy to make -- anyone can do it. It takes no more than a few minutes to prep -- so long as you're starting with an already prepared cheese pizza. And it's pizza, so everyone is going to love it. For such a simple dish, it's got a lot going for it.
We have the fine folks at Babble to thank for bringing this simple recipe to our attention. Get their instructions for this quick recipe.
Get more football snack ideas.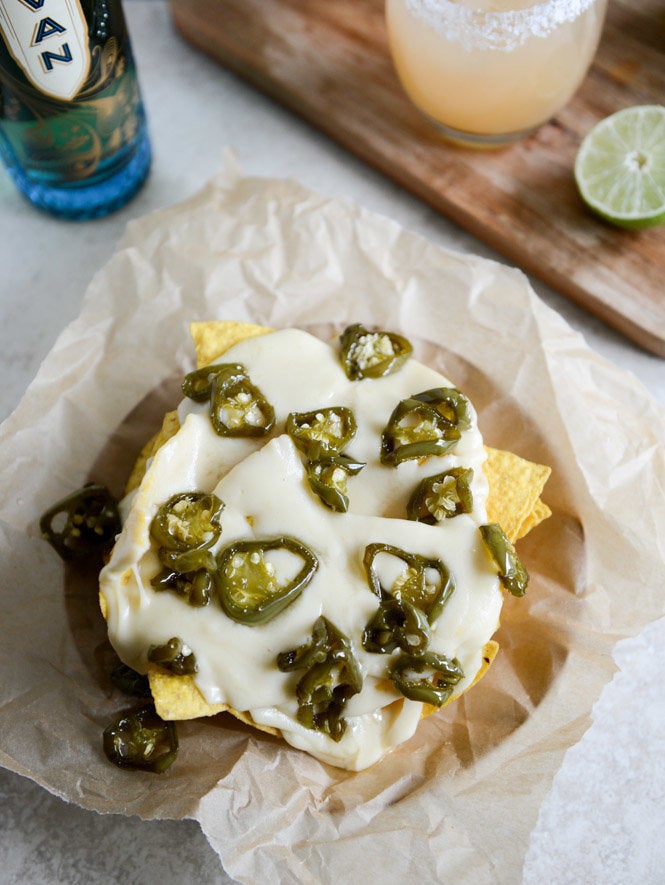 Snack Recipes
Related