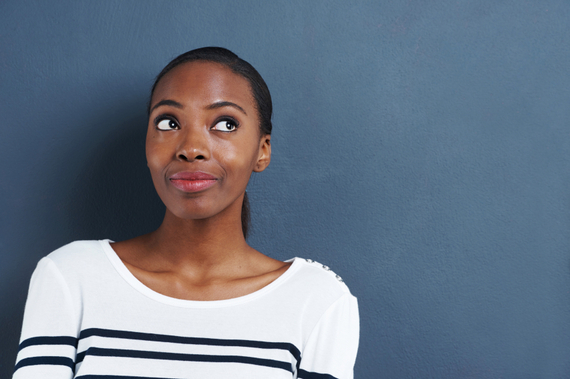 It's tough to start a small business. But some are easier to start than others -- those that are less about who you know, and more about what you know.
As you're considering a fresh start for 2016, think about turning skills you already have into a new business. Using this method, and securing loans and financing for women-owned businesses, can help you get a venture underway faster. 
To find inspiration, "I would ask, what are the things you know?" says Tanya Bunger, a business consultant and a professor at California's Santa Clara University. "What are you good at? What have you been doing? What brings you joy? And what are the needs in your community?"
Start a business/professional consulting service
If you've built a successful career in the corporate world -- say as a lawyer or accountant, or an executive in a field such as marketing, Web design or content strategy -- you have skills that could help you strike out on your own.
"Women can parlay their corporate experience into individual consulting businesses," says Deborah Sweeney, CEO of MyCorporation, which helps entrepreneurs set up their small businesses. "It's a great way to monetize past experiences."
"We have also seen a significant number of health care consultants who work with companies that are trying to figure out the new health care laws," she adds.
A bonus of becoming this sort of entrepreneur is the potential for a welcome lifestyle change, she says: "Attorneys who want to work more flexible schedules can offer their legal consulting services to business owners."
Become a team building/workforce consultant
If you're a woman with experience in human resources management, you could leverage HR-related skills and networks to start a business offering team building and workforce consulting services, Sweeney says.
"Whether [you provide] events, trainings or methods to work better as a team," she adds, "this can be a great offering that women can get up and running very quickly."
Buy a food truck
You may be a fantastic cook, but "a restaurant can take a year or more to open, depending on permits and construction," Caitlin McShane, marketing and communications director at nonprofit lender Opportunity Fund, tells NerdWallet. "A food truck can be fully customized and on the road much faster."
Plus, she says, it might be easier to secure financing for a food truck: "The truck itself can be used as an asset to put up as collateral on the loan. You don't have that with a restaurant."
Still, food can be a tricky small-business arena, especially when it comes to growing revenue at a steady pace, cautions Sharon Miller, CEO of Renaissance Entrepreneurship Center, a nonprofit that helps aspiring entrepreneurs in low- and middle-income communities.
"Sometimes," she says, "people will say, 'I baked these wonderful cakes and everyone wants to buy them.' 'Everyone' is a very large pool of people. Everyone may love them if you bring them to their house for free."
Help people to 'age at home'
Women who have medical training or experience in the health industry can explore small business opportunities in personal home health care services, Sweeney says. These might include being a partner for an aging or injured person or helping ill or disabled children.
"This can be a valuable service, especially with our aging population," she says. "The demand for 'age at home' is growing."
Manage someone else's home
U.S. households sometimes need support with bill payments, organization or other household tasks, which makes home management a viable business option, Sweeney says. Providing these services "
can be lucrative," she adds.
Bunger, of Santa Clara University, cites the oft-repeated statistic that women are in charge of 80% of consumer buying decisions in the U.S.; simply managing your own household well could qualify you to help others.
"If I'm a woman, I'm already making those decisions," she says. Women "would have a good sense of what's needed."
To sum it up
When you base your company on your own expertise, you can more quickly become a part of the community of women-owned businesses, which by 2015 posted sales of roughly $1.5 trillion and
But don't move too quickly.
"Running a business isn't easy," says Miller, of Renaissance. "It's important that they have a clear path in mind."
To get more information about funding options and compare them for your small business, visit NerdWallet's small-business loans page. For free, personalized answers to questions about financing your business, visit the Small Business section of NerdWallet's Ask an Advisor page.
Photo by iStock
Calling all HuffPost superfans!
Sign up for membership to become a founding member and help shape HuffPost's next chapter