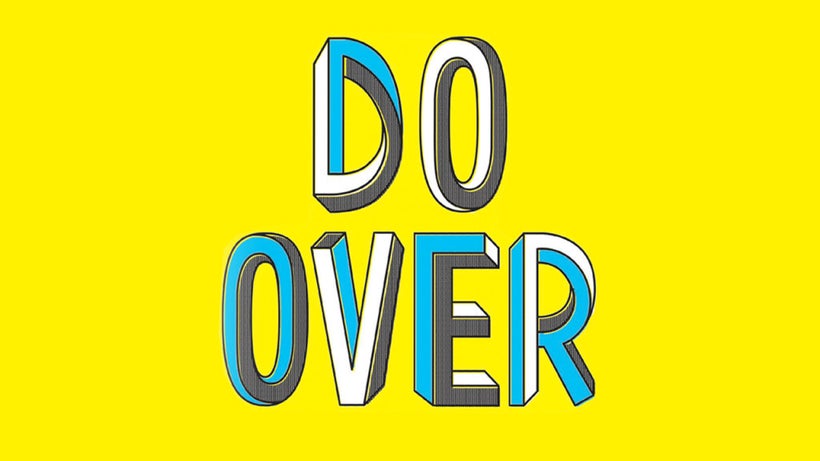 Let me offer this mea culpa, with a caveat:
In writing about social and political issues of the day in Kenya, one begins to sound like a broken record. On the other hand, that's what happens when the country keeps electing the same corps of leaders who then do the same thing - over and over again - but somehow expect a different outcome.
It is this insanity (cognitive dissonance?) that allows the same man, Uhuru Kenyatta, to threaten his political opponents AND justices of the country's Supreme Court then offer, in the December 18th issue of the conservative Washington Times, the seemingly moderated and rational-sounding view that "Kenya deserves a strong and credible opposition".
Additionally, it is this parallel universe he lives in that allows him to compartmentalize the kafkaesque, frankly true nature of his leadership, and the Hobbesian tone his oftentimes sober and elegant speeches and articles engender; alternately suffocating the democratic space needed for free, fair and transparent electoral process i.e. a strong credible opposition and offering nuggets such as the measured "boycotting elections does a disservice to the democratic process".
Anyone reading the Washington Times piece without an understanding of Kenyatta's background would nod in agreement with the rational and magnanimous timbre of the three hundred and sixty-eight worded analysis and opinion.
Indeed "his" country "....of nearly 50 million people now has an administration twice re-elected this year by absolute majority" - 98.3% to be exact and with that, Kenyatta joined a motley listing of leaders such as the late Saddam Hussein (Iraq), Bashir Assad (Syria), Pierre Nkurunzinza (Burundi), Yoweri Museveni (Uganda) and other incumbents whose "popularity" reached the "world class" rating of >95%, in this instance, re: the metric "Votes Cast" in an election!
NOTE: The link provided for world class is in the field of manufacturing but the fundamental principles at work, in manufacturing processes, are, in my opinion, applicable to the electoral process as well.
To be sure, Uhuru Kenyatta, like Donald Trump, has a tribal base that will support him and countenance his antics come hell or high water. The man is revered in the Mt. Kenya/Central Kenya region - this a function of ethnic loyalties and his pedigree as the son of Jomo Kenyatta nee Johnstone Kamau and Kenya's first president.
However, again as illustrated by Donald Trump, appealing solely to one's base is not an effective way to govern an especially deeply divided and suspicious society, which is what Kenya is, arguably much more so than Donald Trump's America.
Channeling America one more time, the question of a legitimate presidency will bedevil Uhuru Kenyatta for the reminder of his 2nd term; this because of the manner in which he came into it - 2nd term that is.
As previously written, having cowered the IEBC and Supreme Court into respectively conducting and certifying the "re-election" that gave him the victory, a tone-deaf Kenyatta is now laying out the "Big Four Action" pledges for his 2nd term as if the last four years and the murderous acrimony that accompanied the period never happened.
Deliver universal health care,
Provide 500,000 new homes,
Provide manufacturing jobs,
Provide food security.
Again, if one was just landing in Kenya from Pluto and reading/hearing UK's end-of-year address that reiterated the Washington Times' talking points, they would think that he is a leader who is committed to the welfare of those he leads - especially those subsisting day-to-day, hand-to-mouth.
Unfortunately, the reality, based on his performance of the last four years, indeed given the trajectory of his life, is as far from the truth as his claim that he was "re-elected by absolute majority." In Jubilee's 2013 manifesto titled "Transforming Kenya: Securing Kenya's Prosperity 2013-2017", the former crimes-against-humanity duo of Kenyatta and his deputy William Ruto also promised to:
Put food and clean water on every Kenyan table i.e. food security,
Create wealth i.e. create 500K new homes AND create manufacturing jobs,
Ensure that every Kenyan gets quality and affordable healthcare i.e. Deliver Universal Healthcare.
That he, Kenyatta, is now pledging to "accomplish" the same list of undertakings in 2018 that his government promised to deliver in 2013 indicates that he either (a) failed to deliver on the pledges, (b) partially delivered on some/all and needs more time to "complete" what he started or (c) is the quintessential lying smooth-talking politico-type.
My view is that it is a combination of all three but more (a) and (c) i.e. he did not deliver on the pledges (because) he is the articulate master of the hyperbole most politicians tend to be!
Kenya has a bigger problem than the ones reflected in Uhuru Kenyatta's "lipstick-on-a-pig" of an article/speech.
Contrary to his claim that it is "East Africa's economic engine", the country is not only mistrusted by her neighbors, it is no longer the dominant economy in the region - having ceded that position to its northern and southern neighbors Ethiopia and Tanzania based on the 2016 GDP-PPP (Gross Domestic Produce - Purchasing Power Parity) and the GDP growth rates. (CIA World Factbook)
Even more ominous than losing its premier (economic) position in the region is the unmistakable fact that it is a deeply divided country with a leader whose legitimacy is decidedly (and validly) in question across large swaths of the country. That deep divide and acrimony was on display in the opposition-leaning county of Vihiga on December 26.
Eugene Wamalwa, CS of Water and Irrigation, is also the face of a Jubilee government from a region (Western Kenya) whose forces abused and brutalized members of the opposition who were protesting the manner in which his boss Uhuru garnered the "absolute majority" of votes during the disputed October 26th re-elections.
Wamalwa's security detail (along with NASA co-principal Musalia Mudavadi) whisked him away to safety from an angry mob protesting his presence at a cultural event in the region. Whether that incident was a harbinger of things to come remains to be seen. What is undeniable is that emotions of Kenyans are still raw and the country remains divided.
Because the supposedly "unaccounted element" of a "strong, bold and inquisitive elected opposition.....that holds government accountable for performance, the implementation of promises, and use of public money" Uhuru Kenyatta speechifies about is stifled when his government manipulates and rigs the democratic process by intimidating and murdering those who oversee the process and/or disagree with how the process was executed.
Calling all HuffPost superfans!
Sign up for membership to become a founding member and help shape HuffPost's next chapter
This post was published on the now-closed HuffPost Contributor platform. Contributors control their own work and posted freely to our site. If you need to flag this entry as abusive,
send us an email
.