Sixty years after her wedding, Janith Goedde still fits into the dress she wore when she married her husband Joe back on May 11, 1957 in Haubstadt, Indiana.
On April 30, the Goeddes were gathering with family and friends to celebrate their upcoming 60th anniversary when someone jokingly mentioned that Janith should try on her wedding dress, which had been sitting up in the attic for years.
"She recently lost 40 pounds and it definitely shows!" the couple's granddaughter Alison, 23, told HuffPost. "So after the 60th anniversary celebration, they went back to their house with a few of the family members. She had the dress in her attic upstairs so one of her kids went and got it and she tried it on."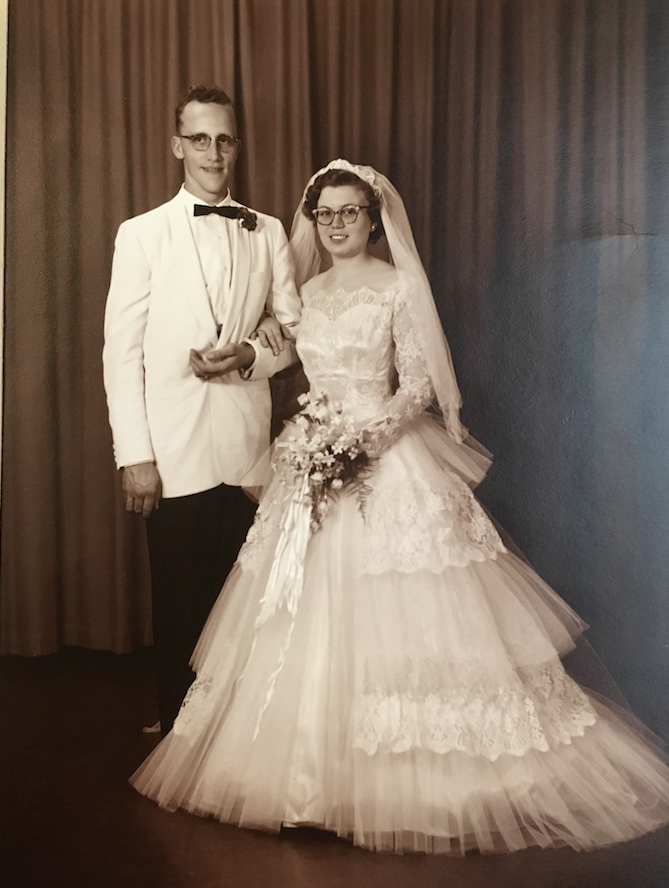 "It was a little tight," Janith told Good Morning America of the Chantilly lace gown. "I didn't lose that much [weight]. It's still in good shape. It's still white and I had it in a plastic bag. I didn't preserve it at all."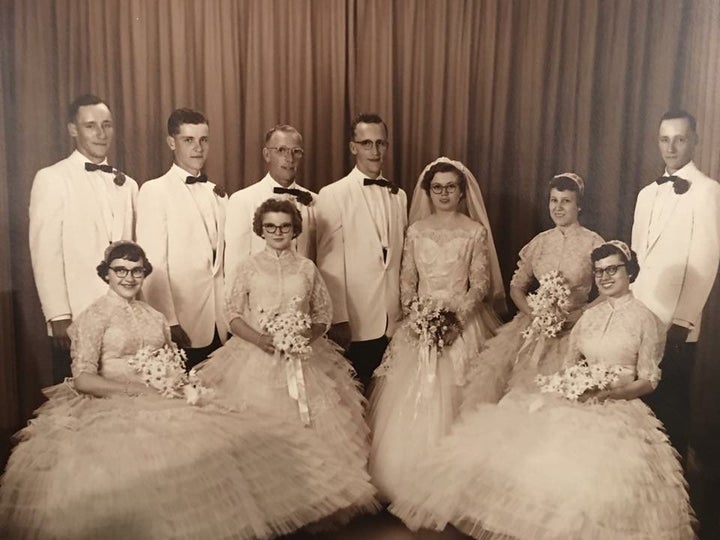 Alison told HuffPost that her grandparents have served as relationship role models for her.
"I have been taught so many things about how to love unconditionally from Grandpa Joe and Grandma Jenny. Most importantly is to pray together. They pray the rosary every day after they eat lunch ― it's so inspiring," Alison said. "We are a big and blessed family."
Below, more photos from the couple's anniversary celebration: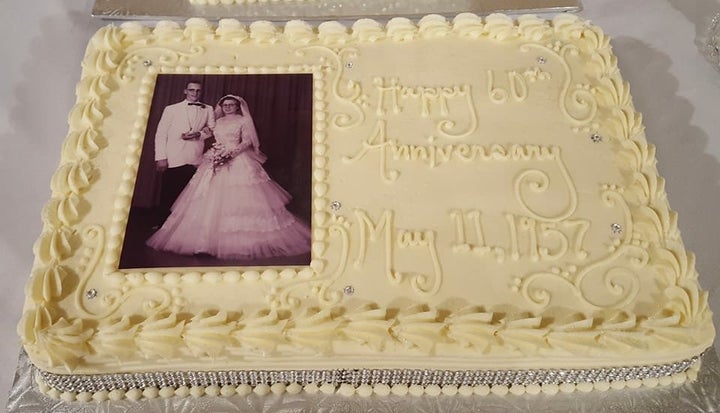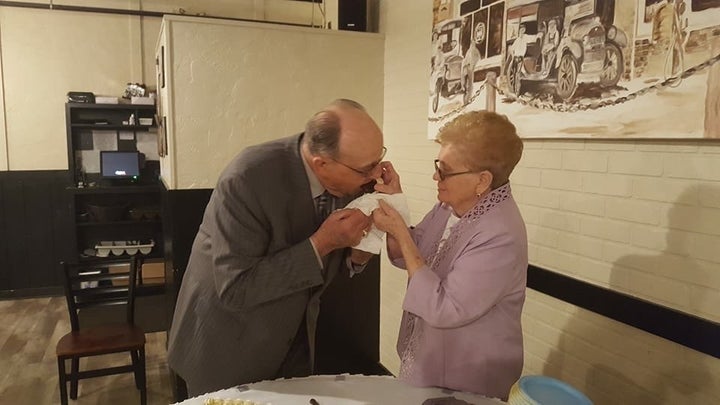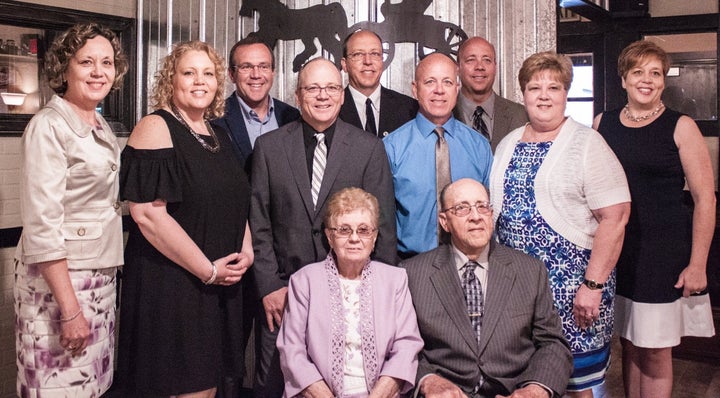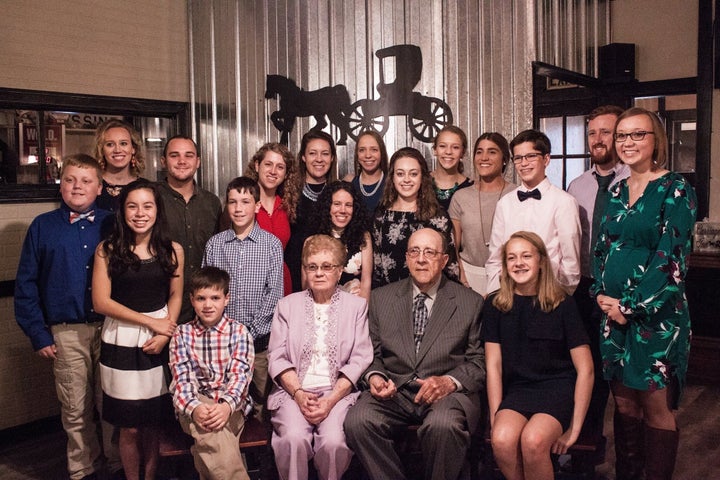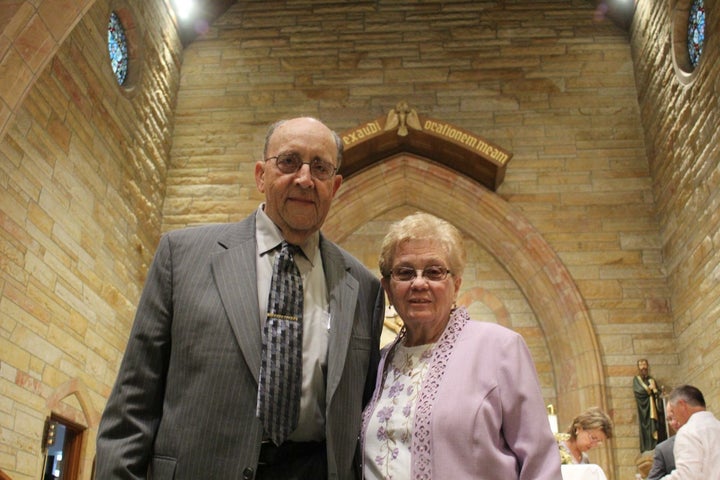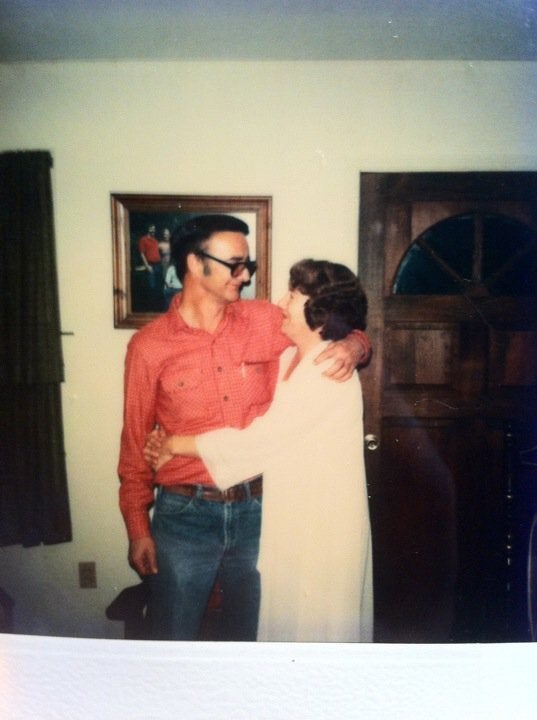 Grandparents' Best Marriage Advice